Formation of a new trade group by major proponents of Bitcoin underscores the cryptocurrency's continued movement into the mainstream.
The Crypto Council for Innovation (CCI) said it plans to undertake research projects and lobby lawmakers to promote what it sees as the "transformational technology's promise" and to correct perceived misperceptions.
"Crypto has immense potential to spur international economic growth and create jobs, improve financial inclusion and access, and enhance personal privacy," the group said in its mission statement. "By sharing insights and expertise about the global crypto ecosystem while addressing misperceptions and misinformation, CCI supports governments and institutions worldwide in efforts to share and encourage responsible regulation of crypto in a way that unlocks potential and improves lives."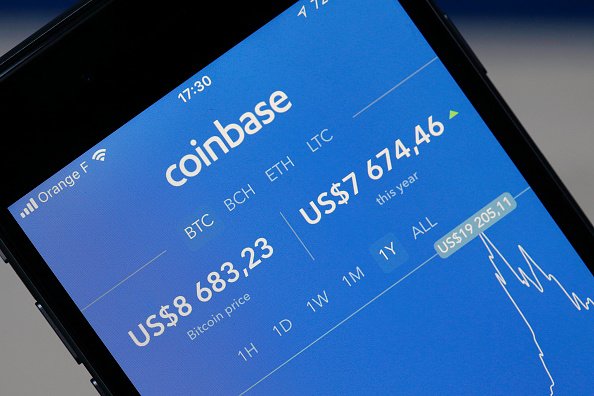 In this photo illustration, Bitcoin course's graph is seen on the Coinbase cryptocurrency exchange application on February 12, 2018 in Paris, France.
Chesnot
Founding members include Coinbase, Fidelity Digital Assets, Paradigm and
…
Read More