Planning a trip to the Italian capital and looking for the best Airbnb Rome vacation rentals? CHE GRANDE! I've compiled this ultimate guide to the best Airbnbs in Rome that are sure to satisfy even the most discerning traveler.
There's something here for every budget and style – from dreamy romantic apartments that overlook the Trevi Fountain to rustic villas in the rolling hills that surround Rome. Get ready to be inspired to travel to "The Eternal City"!
I've written lots about Rome, and I never get sick of talking about how much I love this incredible destination (a place I lived for over a year) – or recommending places that will take your visit to the next level.
Rome is an assault on the senses – in the best way possible. At every turn, there's an ancient landmark, an incredible dining or drinking opportunity, a cozy laneway market, or locals talking animatedly and passionately. Few cities make you feel more alive and "in the moment" than Rome, and it can be difficult to take in all of the incredible things you're seeing and experiencing. To stand in the presence of still-standing structures built thousands of years ago and the most important historical artworks in the world is something else entirely – and I want everyone to experience it at least once in their lives.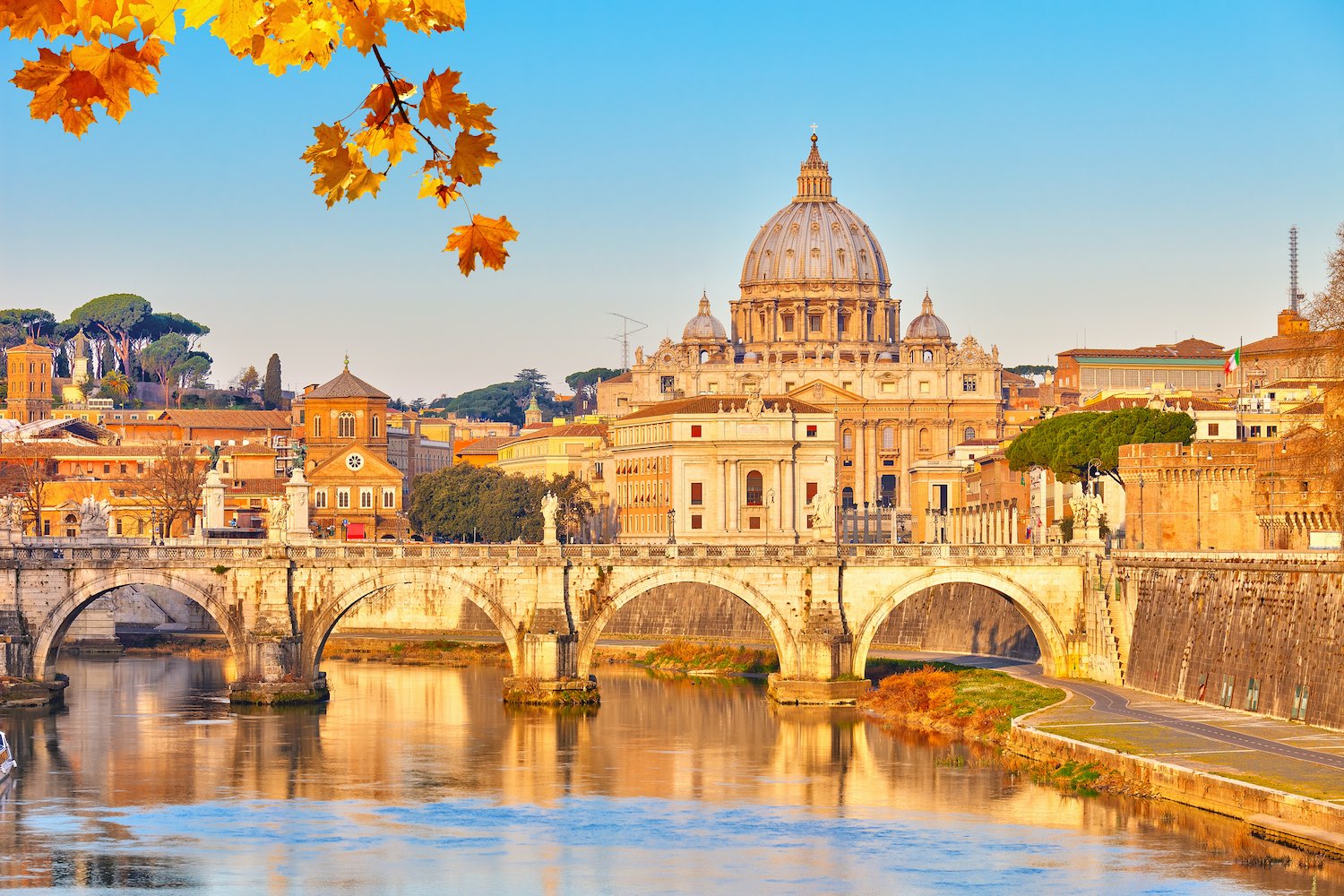 ---
Airbnb Rome | Quick Breakdown Of The Best Rome Airbnbs
There are so many Airbnbs in Rome, it can be time-consuming to browse through them all to find your perfect stay. To kick things off, I've shortlisted my "Quick Top 5" Airbnb Rome listings below that span a range of budgets, sizes and styles. Don't wait and reserve one of these today before your dates are booked by someone else!
Throughout this list, I've included a great assortment of fun and informative travel videos to get you excited for your big trip to Rome. The city really is a wonder, and that's why so many million tourists per year visit it. Once you've sorted out your Rome Airbnb, be sure to read The Ultimate 3 Days in Rome Itinerary & Travel Guide. It's full of sightseeing, dining, and drinking recommendations that perfectly fits a three day escape to the fascinating city.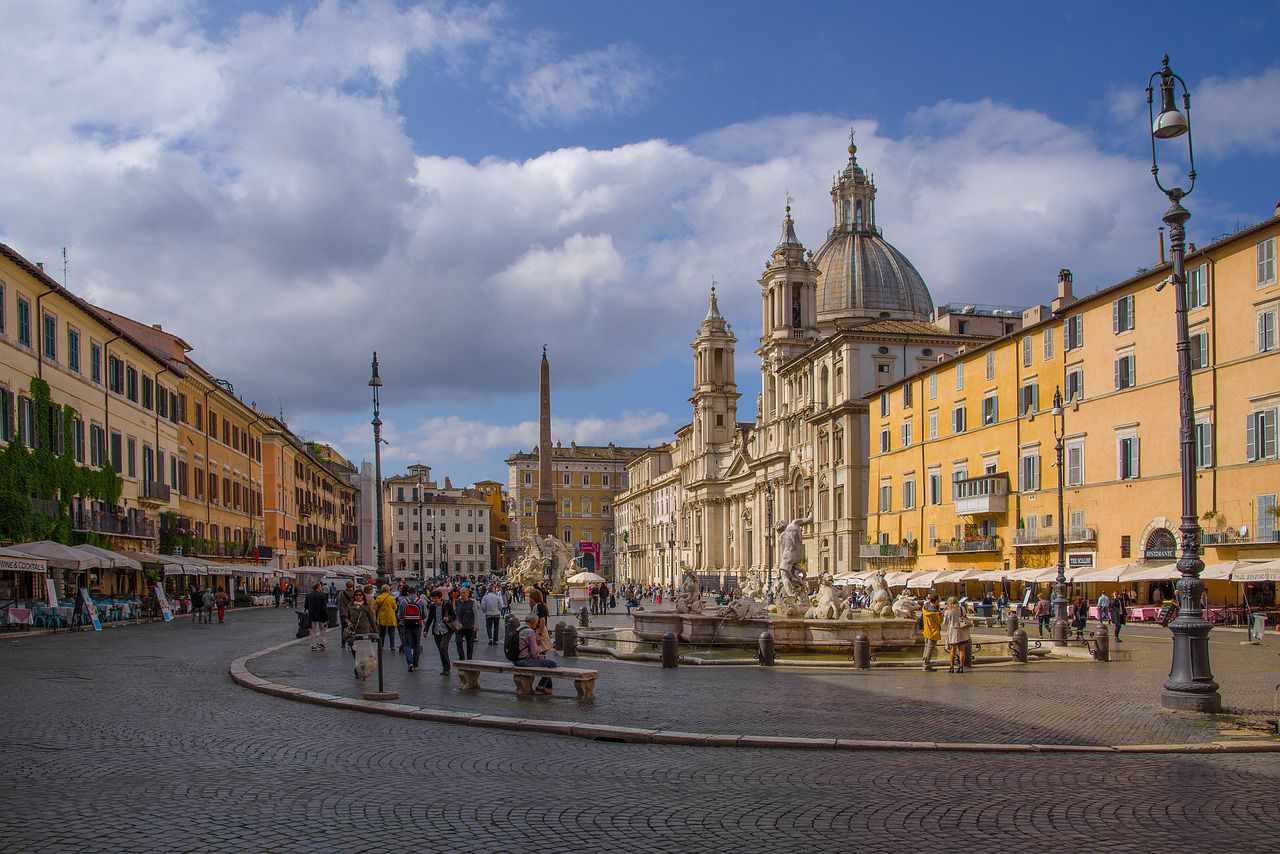 ---
The 15 Best Rome Airbnb Rentals
With the explosion in popularity of Airbnb in Rome, your experience is now better than ever, and you can stay in some of the most historical buildings and locations in "The Eternal City". No more bed-bug ridden hostels – these stays are perfect for all budgets!
I've shortlisted the 15 best Airbnbs in Rome that I guarantee will be the cherry on top of your incredible Italian getaway.
Andiamo! (That's "let's go!" in Italian).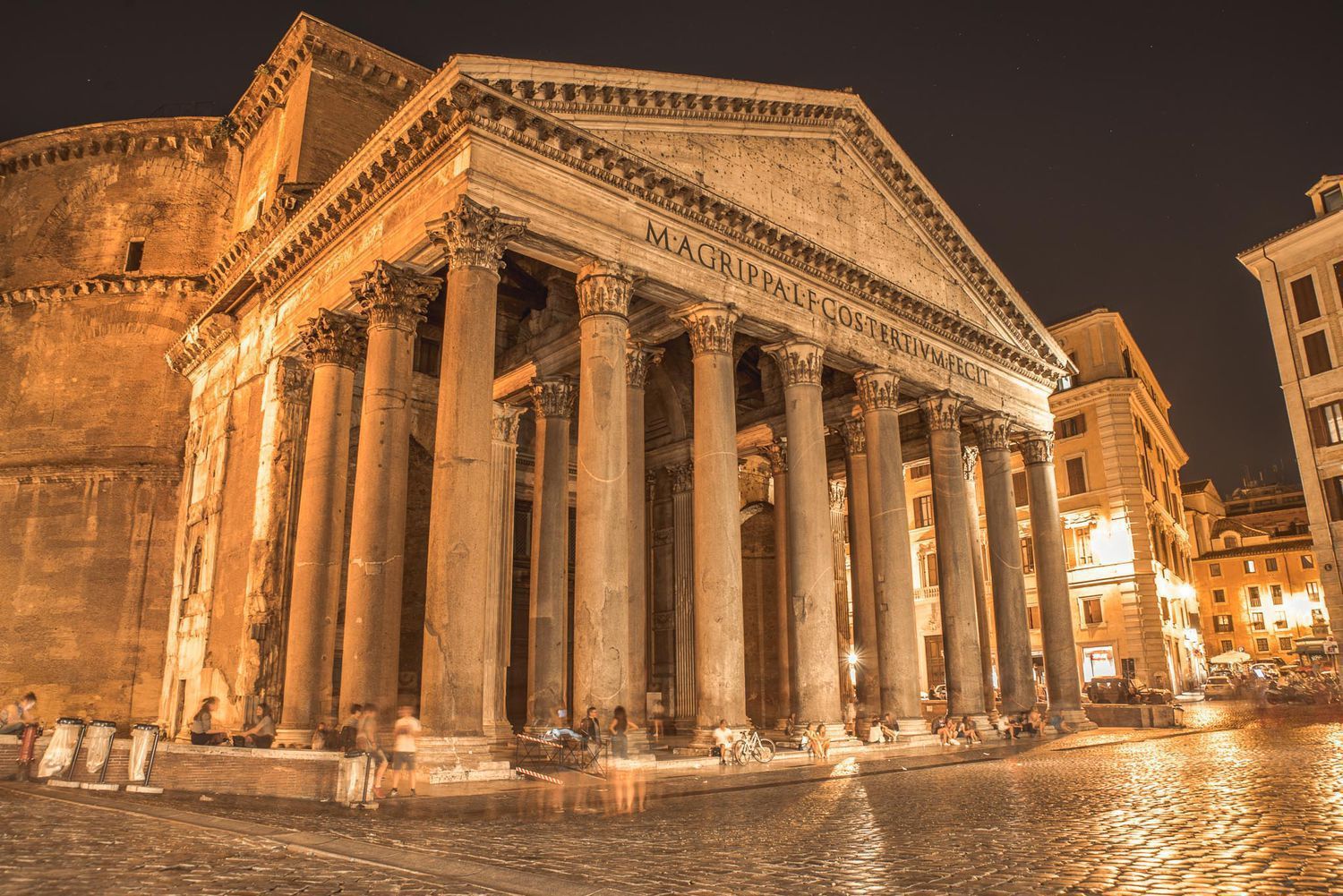 ---
Pensieri Stupendi
Location: The Pantheon
Price: $500+ USD per night
https://www.plumguide.com/homes/23284/pensieri-stupendi
"Let's not beat around the bush: the star of the show here is that unparalleled view of the Pantheon and the bustling piazza. It's an incredible sight, and it's all yours to enjoy from the small balcony."
When it comes to Airbnbs and vacation rentals in Rome, I personally think it's ALL about the location! And you simply can not beat this luxury apartment with a stunning view of the iconic Pantheon! 
The apartment itself is also absolutely stunnning, with luxury bedding and amenities, and a super unique and beautiful design. Plumguide rentals have exploded in popularity in Rome, and staying here would definitely be the perfect home-base for your Roman explorations. 
View Photos, Read Reviews & Check Availability
---
Elegant and colorful penthouse a stone's throw from the Trevi Fountain – Overall Best Airbnb Rome
Location: Trevi
Airbnb Plus: Yes
Superhost: Yes
Price: $70+ USD per night
https://www.airbnb.com/rooms/25834233
It's incredibly hard to pick an overall best Airbnb Rome listing, as there are just so many beautiful ones in amazing locations around the city – but this Rome Airbnb Plus is the one for me! Just around the corner from the Trevi Fountain and the Pantheon, this one-bedroom apartment is light-filled and elegant – and has one of the best locations in Rome. And previous guests agree – it has a perfect rating from many happy travelers who can't get enough of this slice of heaven! If you're looking for an affordable, comfortable, and stylish place to stay during your trip – this is the best Airbnb in Rome for you!
View Photos, Read Reviews & Check Availability
Guest review: "Paolo monitored our arrival and greeted us at his apartment with a warm welcome. His place is sparkling clean, everything we need is in place. It's like we're just in our own home. The apartment is centrally located, we just walked around to see Trevi, Spanish steps, Pantheon, Colosseum, and lots of restaurants around. Most importantly, Paolo is very caring, he personally called our pick up driver to re-arrange pick up time on the last day when I told him I was not well. Such a kind gesture!"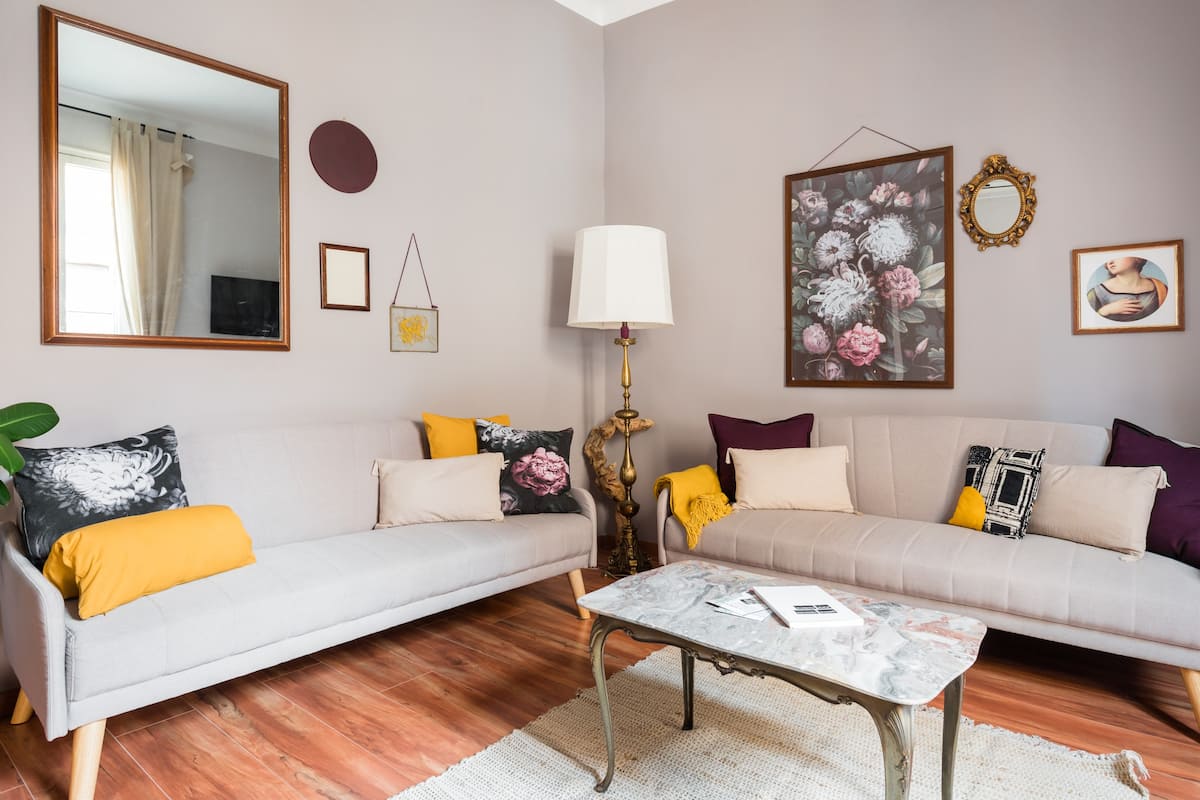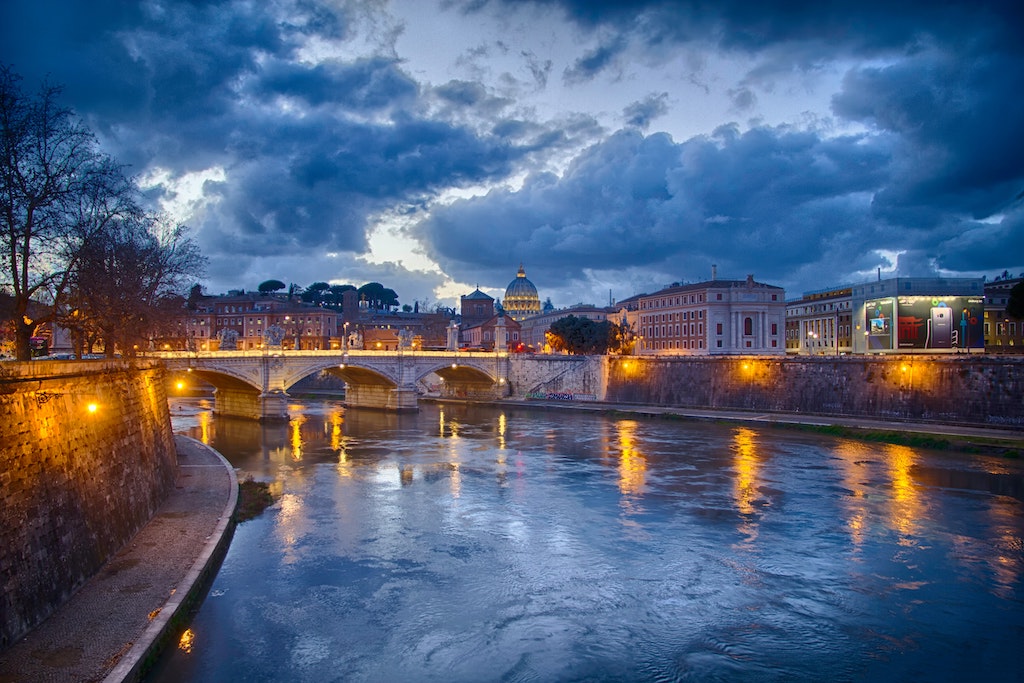 ---
Trevi Fountain Luxury Home – Best Luxury Airbnb Rome
Location: Trevi
Airbnb Plus: Yes
Superhost: Yes
Price: $50+ USD per night
https://www.airbnb.com/rooms/5534126
This glamorous one bedroom Airbnb Plus is a slice of luxury in Rome for a jaw-droppingly low price. Nestled within a historical 17th-century building, the overhauled space utilizes black, white and gold design elements, with eye-catching wallpaper and plush furnishings. The apartment has a fantastic location to boot. It is in close proximity to the Trevi Fountain, the Pantheon and the Spanish Steps, which are all a breezy walk away. No hiking in and out of Rome every day to save Euros on your trip – this is the place to beat!
View Photos, Read Reviews & Check Availability
Guest review: "Our stay at Joey's place was excellent!! He was very attentive and helpful. The place is superb. The photos are 100% accurate. The location is perfect to start the visit to Rome." – Juan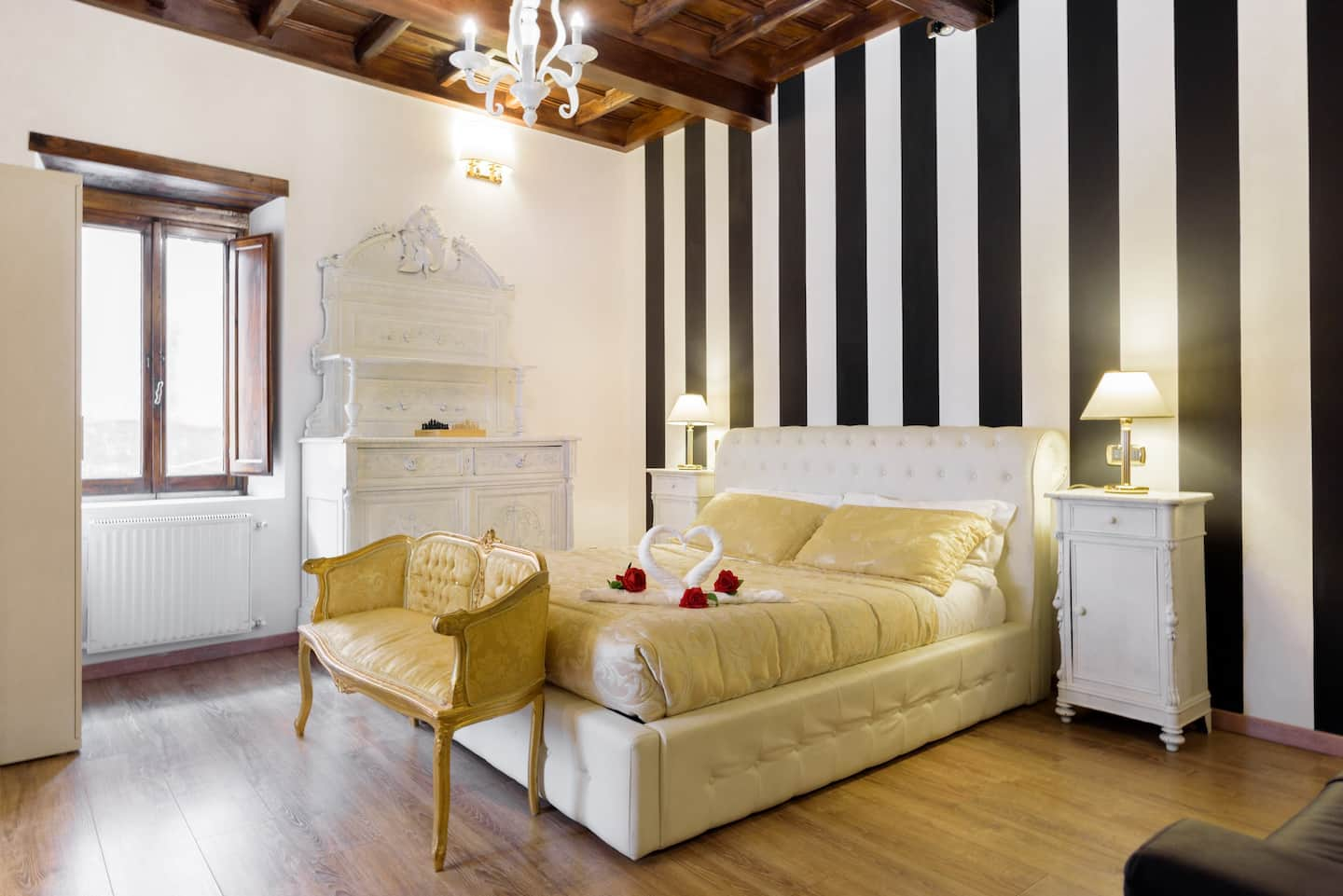 ---
Romantic Trastevere Lovely & Quiet Vicolo de Cinque – Best Cheap Airbnb in Rome
Location: Trastevere
Airbnb Plus: No
Superhost: Yes
Price: $50+ USD per night
https://www.airbnb.com/rooms/25317173
A visit to Italy can get pretty pricey if you want to have some amazing eating, drinking, shopping and sightseeing experiences, so save some cash and book your stay at the best cheap AirBNB in Rome. Nestled on the riverbanks of the vibrant and authentically Italian Trastevere neighborhood, this country-chic one bedroom is quiet, romantic and air-conditioned. It has a brand new bathroom and a tranquil location. Walk or rent a bike and enjoy so much of Rome from this sweet apartment. All major landmarks are only 1-2km away, so easy to get to. Rome is one of the worlds best walking cities with so many hidden secrets, and you won't even notice – I can assure you. Now go spend the money you've saved on some amazing Roman food, drinks and shopping.
View Photos, Read Reviews & Check Availability
Guest review: "We had a wonderful stay at Giuseppe's place. Trastevere is hands down the best area to stay in and despite the busy street below, the apartment was totally quiet. Giuseppe was really helpful and provided some great recommendations. I would absolutely stay here again."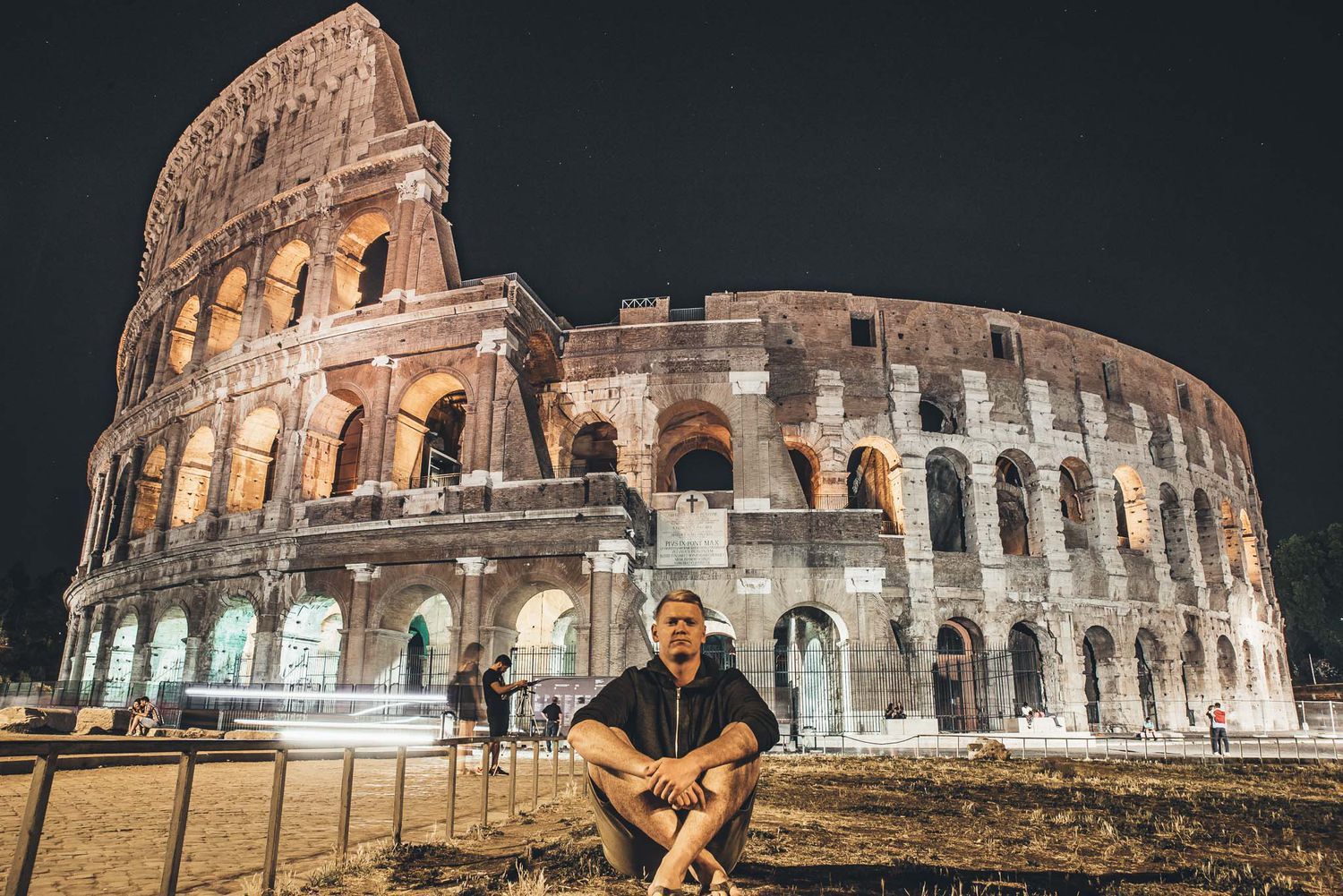 ---
My Suite Rome' Luxury Apartment at the Pantheon – Best Airbnb in Rome For Couples
Location: Trevi
Airbnb Plus: Yes
Superhost: Yes
Price: $80+ USD per night
https://www.airbnb.com/rooms/3130679
"The Eternal City" is one of the most romantic destinations on Earth, and if you're heading here with a lover you'll be in good company. This chic, stylish and spacious one-bedroom Airbnb Plus is the best Airbnb in Rome for couples. Modern, immaculate and simplistic, the third-floor apartment was built in the 1700's but has been updated into a contemporary jewel of the city. And it has two bathrooms so you'll save time in the morning before you hit the streets. The apartment is right in the heart of the city centre, with the Trevi Fountain and Pantheon literally around the corner and the Forum and the Colosseum not much further. With a near perfect rating from over 300+ travelers, there's no doubt this is one of the best Airbnbs in Rome!
View Photos, Read Reviews & Check Availability
Guest review: "Amazing Amazing Amazing What an amazing location…we were walking distance to everything we needed to see from the Parthenon, Piazza Navona, the Colosseum, the Roman Forum, the Trevi Fountain, and the Spanish Steps. What amazing people the hosts were…Happy to carry a bags up three flights of stairs, Happy to bring the little things that we needed, Happy to give suggestions, very quick in responding to any request we had. We felt extremely safe in this wonderful location right in the heart of Rome, it was extremely quiet at night. Every day we said hello to our new friend the Pantheon. We would recommend this property to anyone who travels to Rome."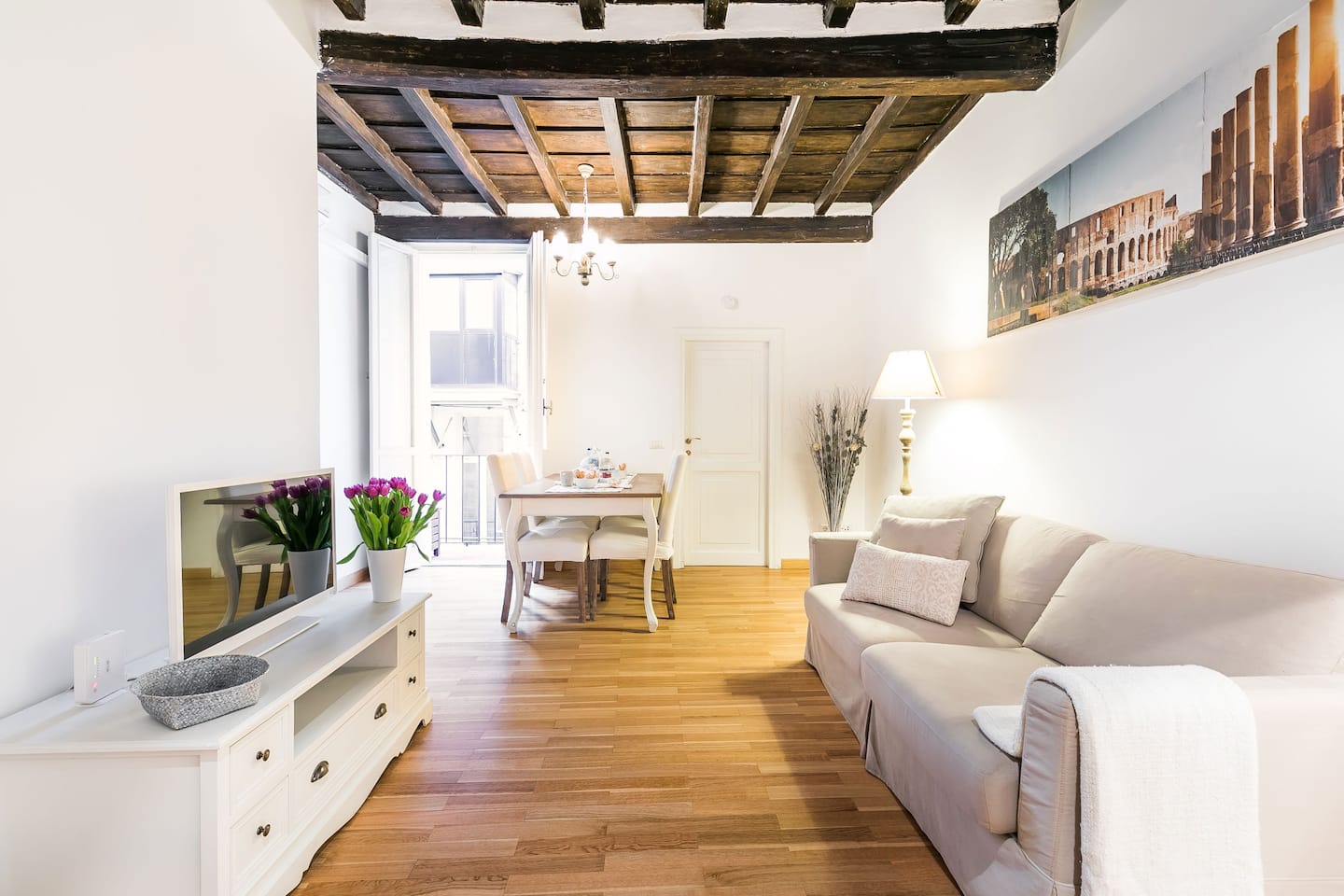 ---
Unforgettable Apartment Near Fontana Di Trevi – Best Airbnb in Rome For Solo Travelers
Location: Trevi
Airbnb Plus: Yes
Superhost: Yes
Price: $70+ USD per night
https://www.airbnb.com/rooms/17317706
Rome is a brilliant city to visit on your own, and a solo trip here for business or pleasure will be as enjoyable, welcoming and exciting as traveling with someone else. Staying in the centre of the city is the best option for solo travelers, and this bright and sunny studio apartment has all you need for a first class stay. The apartment has been entirely renovated, and the Trevi Fountain is so close you can actually hear it. This pad offers amazing value for money in The Eternal City, and you'll have the best Rome dining, drinking, sightseeing and shopping experiences on your doorstep.
View Photos, Read Reviews & Check Availability
Guest review: "Location, location, location!!! We could hear the Trevi fountain from this beautiful studio. Claudia and Alessandro have put a lot of thought into this space and it was much appreciated. We would highly recommend this apartment if you want to be close to the attractions that Rome has to offer. The studio itself was beautifully furnished and very clean and comfortable. We loved the little kitchenette as well!"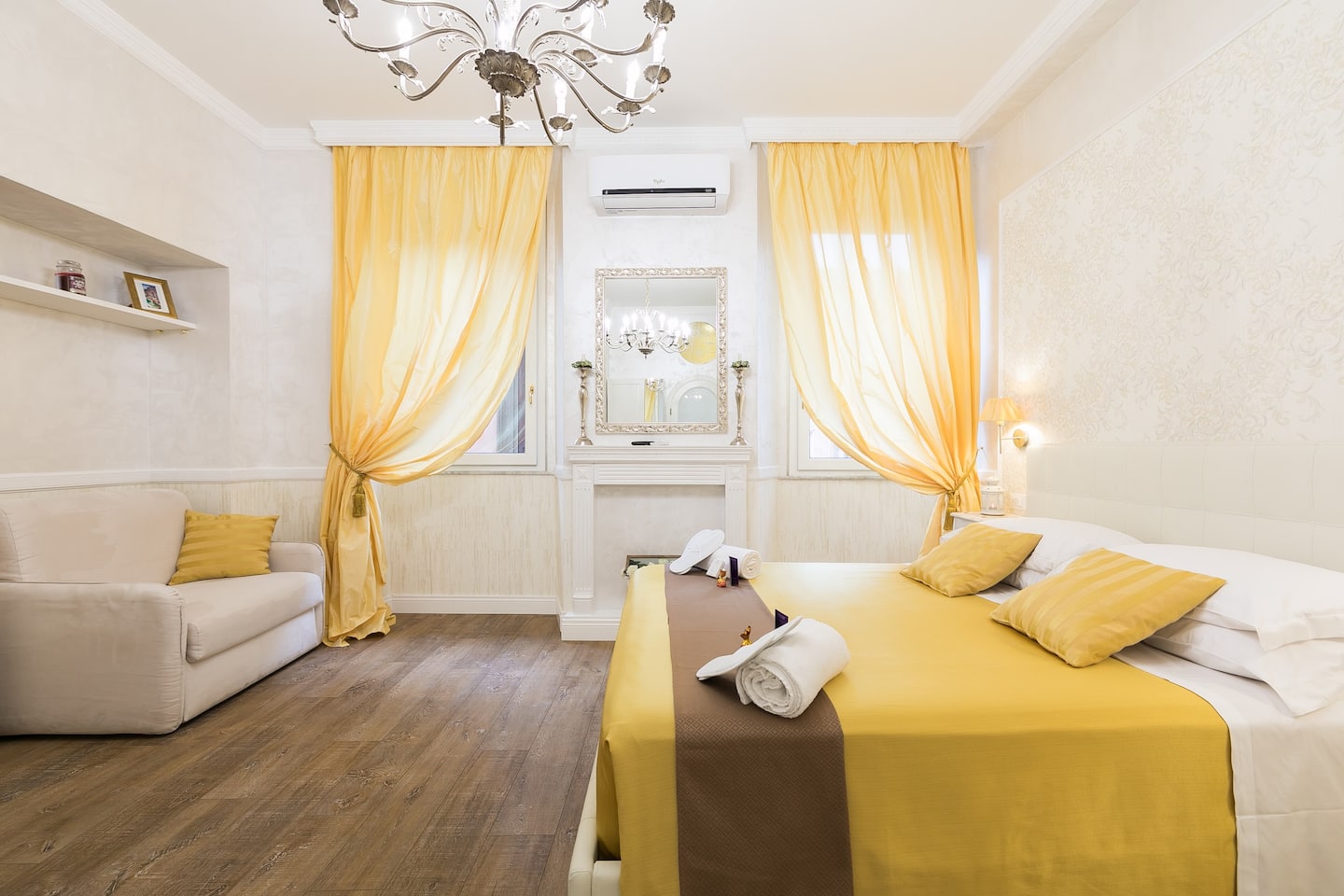 ---
Deluxe Apartment  in Palazzo Nobile Nel Centro
Location: Campo de' Fiori
Airbnb Plus: Yes
Superhost: Yes
Price: $170+ USD per night
https://www.airbnb.com/rooms/12910395
A superior Airbnb Plus Rome listing, this incredible one bedroom apartment is elegant, plush and traditional, with towering wooden fresco ceilings and high-end furnishings. It is located in the fantastic Campo de' Fiori District of the city, which is an easy walk to all major landmarks, sights and experience and dotted by charming historical bridges. It is frequently serviced by taxis and the metro, and is just minutes walk from the popular Trastevere neighborhood, which offers a taste of authentic, colorful Roman life in the centre of the city. Think cafes, bars and restaurants spilling out onto medieval cobblestone streets.
View Photos, Read Reviews & Check Availability
Guest review: "Andrianna was a great host. This was a lovely apartment, decorated with great style and flair. The building and ceilings are gorgeous. There was plenty of room for the two of us. The location is excellent. Very quiet but also just in the middle of great shops and restaurants. I would definitely stay here again. The kitchenette is really small and you won't be cooking in it but you are surrounded by amazing cafes and restaurants so really no need to cook at all! Thanks Andrianna for organising our pick up, transfer and a great stay."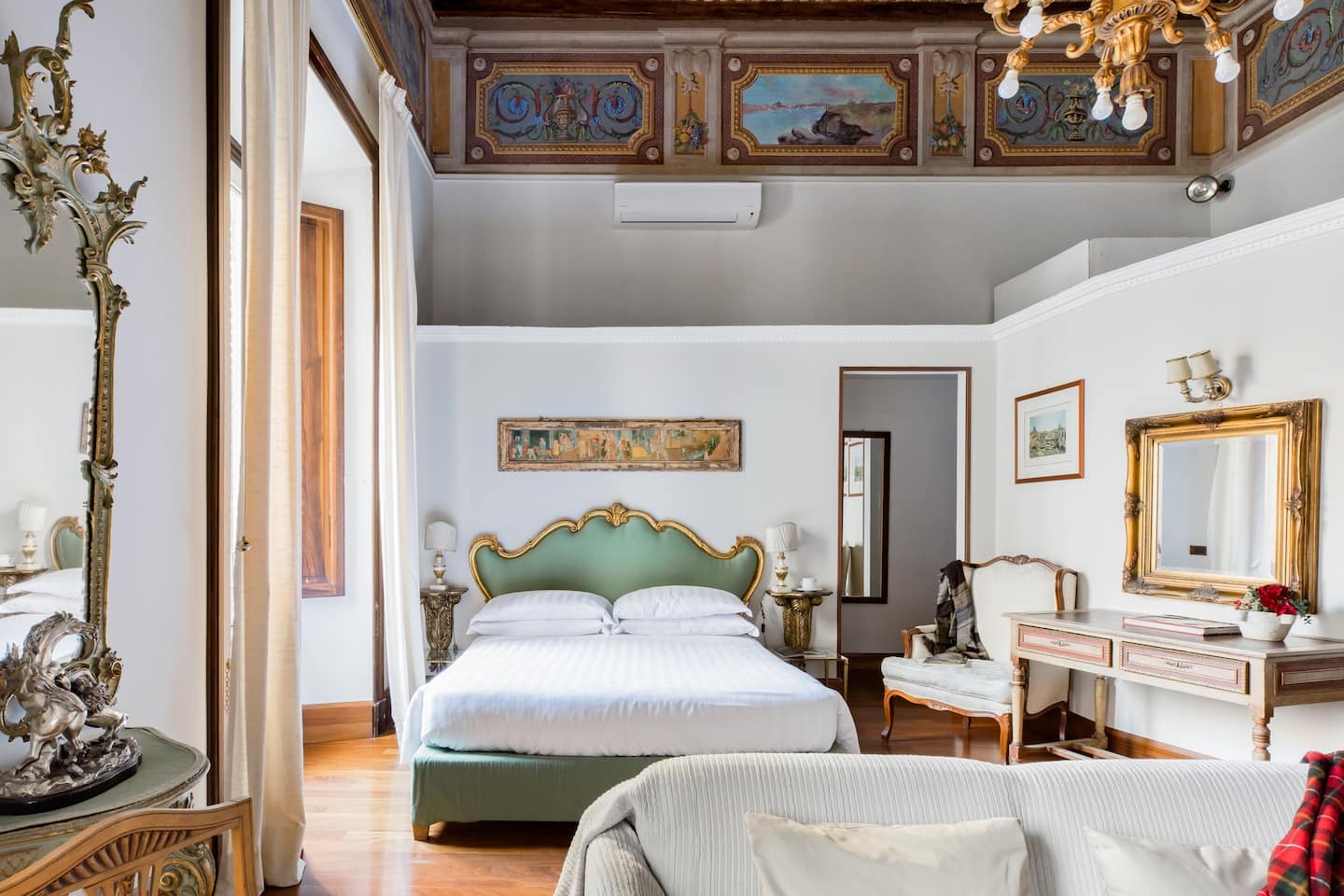 ---
Romantic Suite Apartment near Colosseum and the Forum
Location: Rione Monti
Airbnb Plus: Yes
Superhost: Yes
Price: $70+ USD per night
https://www.airbnb.com/rooms/3308548
A leafy terrace with seating, a jetted bath, air conditioning and stylish interiors await you at this beautiful one bedroom apartment – verified by AirBNB Plus. It is located in the ancient central neighborhood of Rione Monti, which is walking distance to every possible Rome landmark you may have on your bucket list. The Colosseum, the Forum and many major metro stations are right nearby, and you'll start each day with a coffee on the terrace listening to the sounds of Rome coming alive. Unbeatable.
View Photos, Read Reviews & Check Availability
Guest review: "This is a very stylish and comfortable apartment that is in the old town of Rome. It was quiet and easy to walk from the main Termini station, and there were restaurants and a supermarket close by. Also easy to walk everywhere to Rome's attractions. I would highly recommend this place!"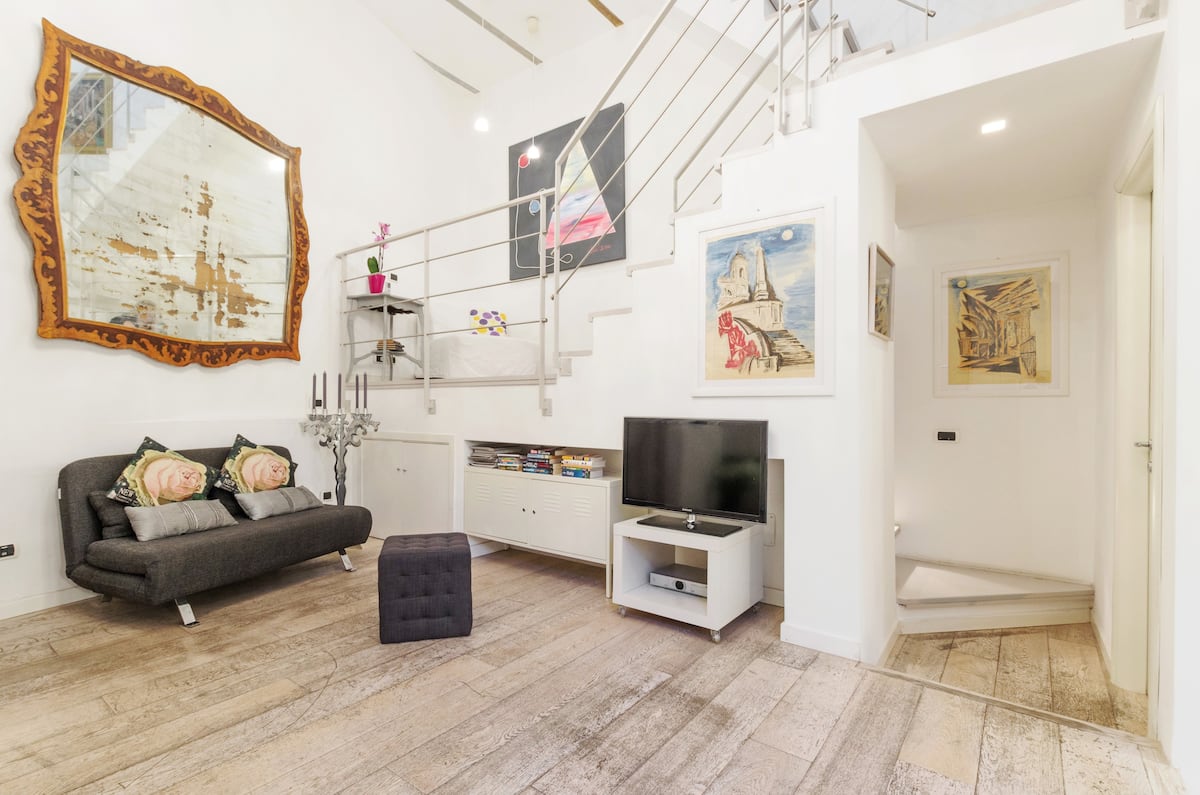 ---
Precious attic with views of the Vatican Museums
Location: Vatican
Airbnb Plus: Yes
Superhost: Yes
Price: $80+ USD per night
https://www.airbnb.com/rooms/6696072
Located opposite the Vatican and super centrally located, this AirBNB Plus one bedroom apartment is tucked away in a spacious attic of a historical building. Sleek and crisp with vibrant pops of green decor, this cozy little pad has a shared building terrace with Vatican views. Walk over to St Peter's or the Castel S. Angelo – both are neighbors – or walk a little further and you'll find yourself in Rome's hottest shopping strip – the tempting Via del Corso.
View Photos, Read Reviews & Check Availability
Guest review: "Absolutely loved staying here! Location is direct across the Vatican and couldn't be more central for some of Rome's most iconic spots. Not only was Carlo and Francesca AMAZING hosts but their communication and helpfulness was very appreciated. They were flexible on when we were to arrive and always catered for our needs. We were given a big list of recommendations and even after checking out she continued to help us, to ensure we had an excellent trip in Italy. I highly recommend this place – I will definitely be returning."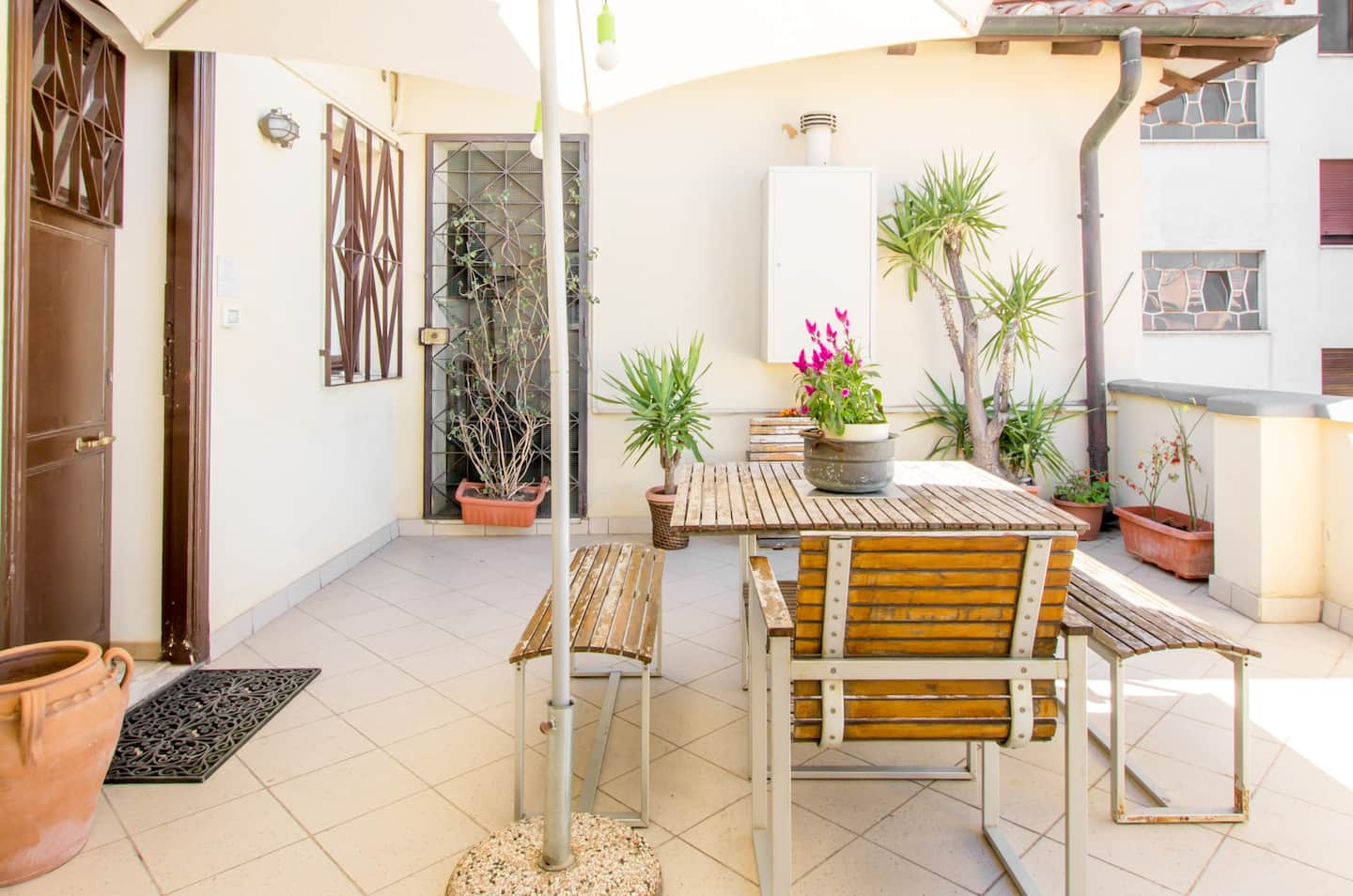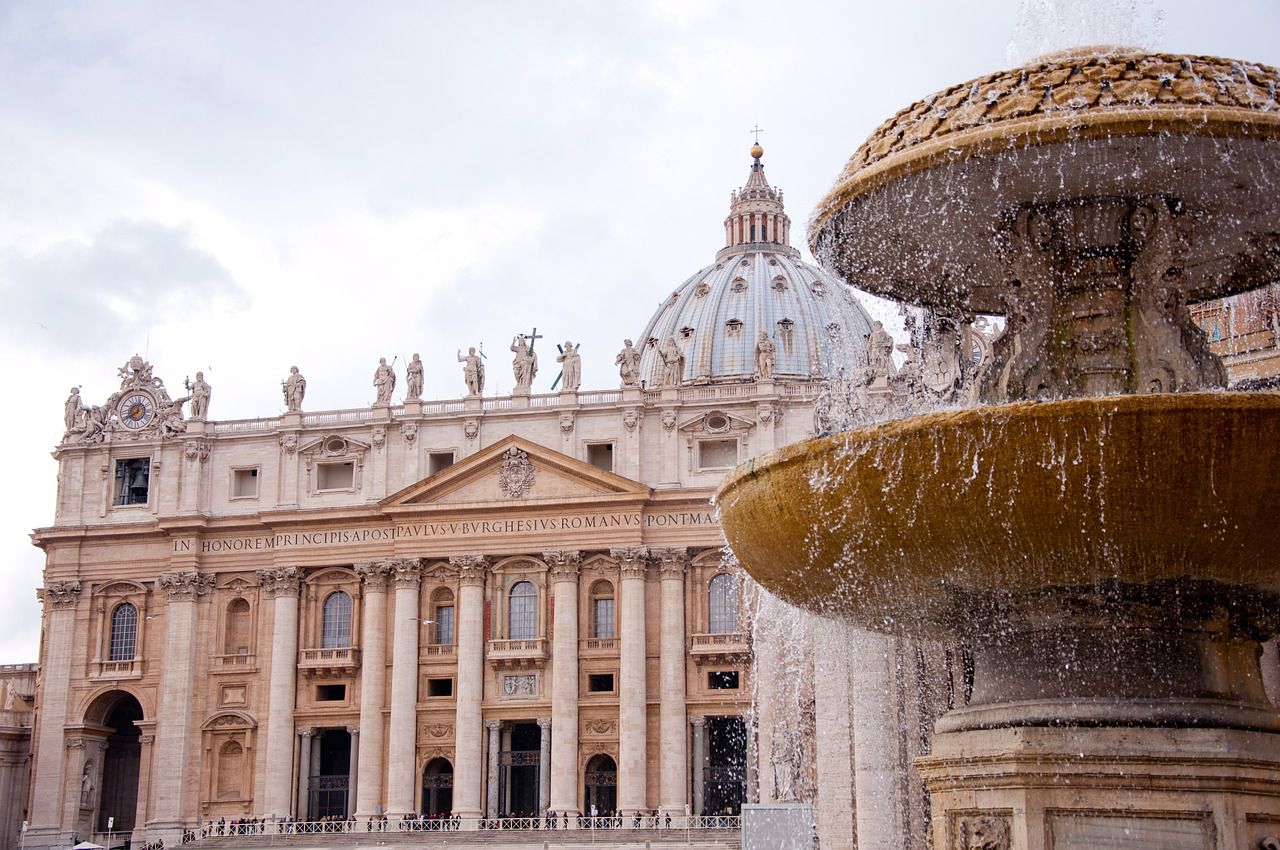 ---
Fontana di Trevi, stunning frontal view
Location: Trevi
Airbnb Plus: No
Superhost: Yes
Price: $200+ USD per night
https://www.airbnb.com/rooms/10981189
Pristine and sparkling clean, this super special one-bedroom apartment has something no other private abode in Rome does – a frontal view of the Trevi Fountain! Unwind after a long day exploring the city and watch the famous landmark light up against the evening sky. It's worth every cent – and more. Hundreds of past AirBNB guests agree – raving about its supreme outlook and fantastic hosts. There's even Rome's oldest bakery on the ground floor, which I'm sure will be your first port of call each morning. Don't miss out!
View Photos, Read Reviews & Check Availability
Guest review: "My husband and I have now used the Airbnb site a few times and have always been happy. However Raffaella and her husband take it to another level. They communicated very clearly and were flexible with our check in. The apartment is in a perfect location. All the little touches made it comfortable. From the cleanliness to the hairdryer and the Prosecco to celebrate our arrival. Perfect. It is a busy area but that is what makes it exciting. Enjoy."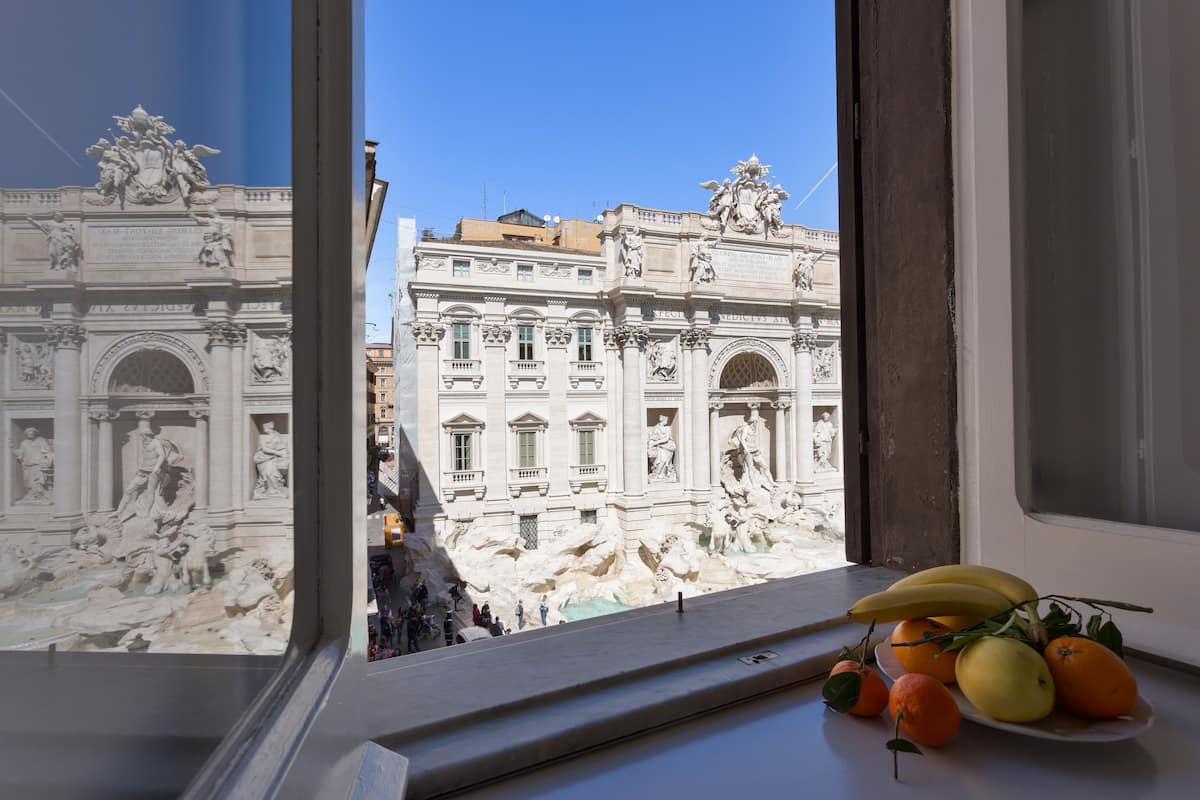 ---
Atticus Luxury Penthouse with Stunning Terrace
Location: Rione Monti
Airbnb Plus: No
Superhost: Yes
Price: $700+ USD per night
https://www.airbnb.com/rooms/4177868
From this penthouse perch on the top floor of a historical city centre building, you'll feel like you're on top of the world. This regal two-bedroom apartment is elegant, plush and stylish, with lots of space to enjoy, an indoor fireplace and a generous terrace with views over the city's rooftops – and beyond. The 2300 square foot space is just a few minutes walk to the Colosseum and The Forum, as well as many of the city's best food and drink hotspots – the host advises that there are around 15 restaurants within 200 metres. Dig in!
View Photos, Read Reviews & Check Availability
Guest review: "This apartment is beautiful, stylish, spacious, clean and luxurious. We are a family with two kids (9 & 11) and we loved staying here! The location is perfect for exploring by foot. There is a wonderful grocery across the street, and the apartment provided a lovely refuge for us on some very hot days. Our host was very helpful and responsive. Everything was top notch and we highly recommend it."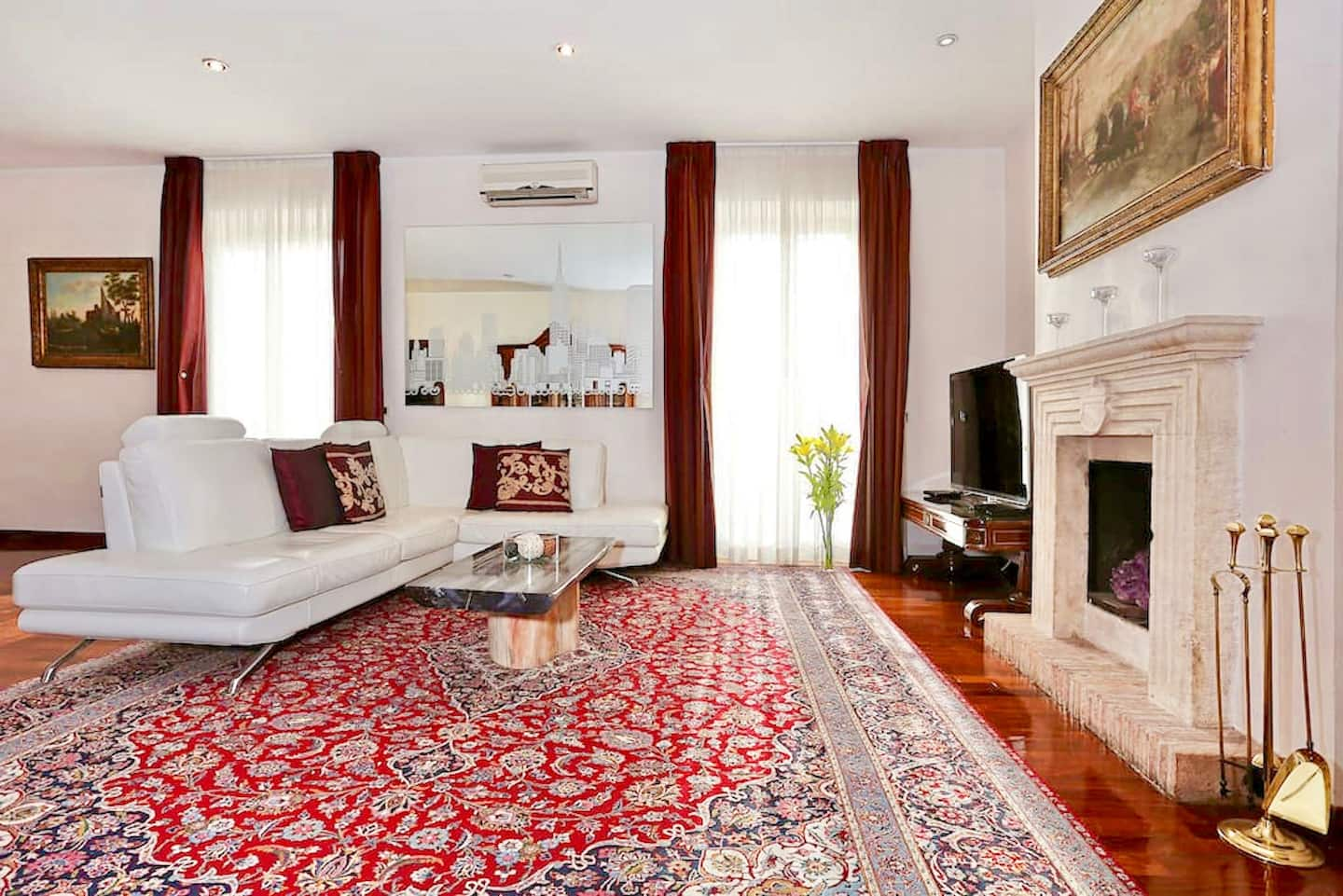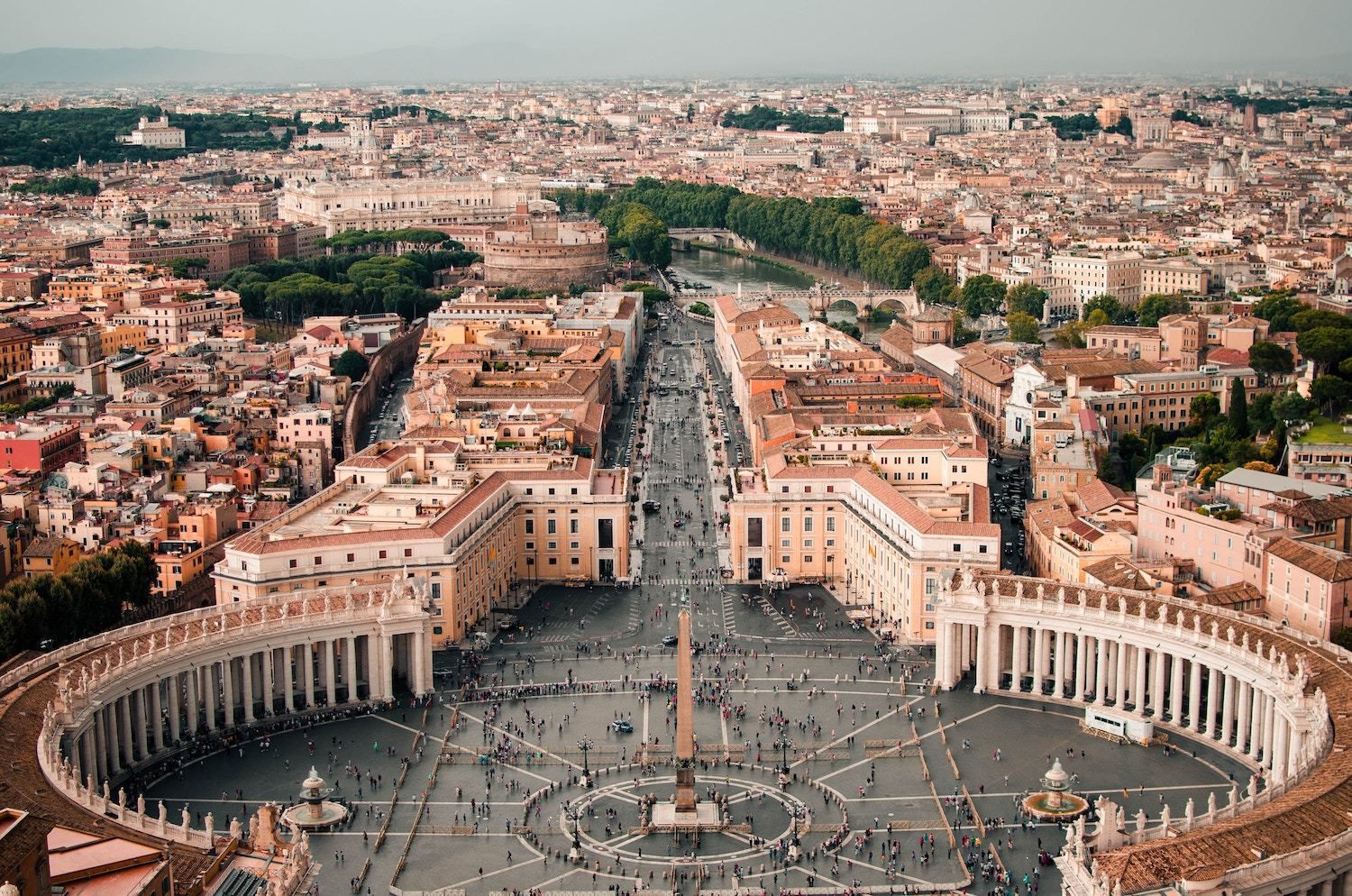 ---
From the magic of Rome to relaxation in a cozy and bright studio apartment
Location: Appio Tuscolano
Airbnb Plus: Yes
Superhost: Yes
Price: $55+ USD per night
https://www.airbnb.com/rooms/9571620
With a value for money price tag and a location far enough away from Rome's busy streets to relax a bit but close enough to get there with ease, this modern studio apartment is a great choice for your Italian adventure. It is located within the Appio Tuscolano neighborhood, with its exciting shopping scene. Jump on the nearby train and you will be in the heart of Rome in 15 minutes. It services all major city stops, and extends as far as Rome's international airport.
View Photos, Read Reviews & Check Availability
Guest review: "We had a fantastic stay at Paola's apartment, the best AirBnB we have stayed at! She was easy to communicate with and met us at the apartment for handover of keys and to give us information. Paola has thought of every little detail when it comes to making the apartment a comfortable place to stay. The kitchen then had everything you could possibly need and she even stocked the fridge and pantry with basic food items including drinks, milk, cereals, tea, coffee and more. After several weeks of travel it felt like a home away from home. Location is the only thing to consider as it is about a 15 minute train ride from city center (less than 10 minute walk to metro station). We found this very easy to manage but depends on your preferences."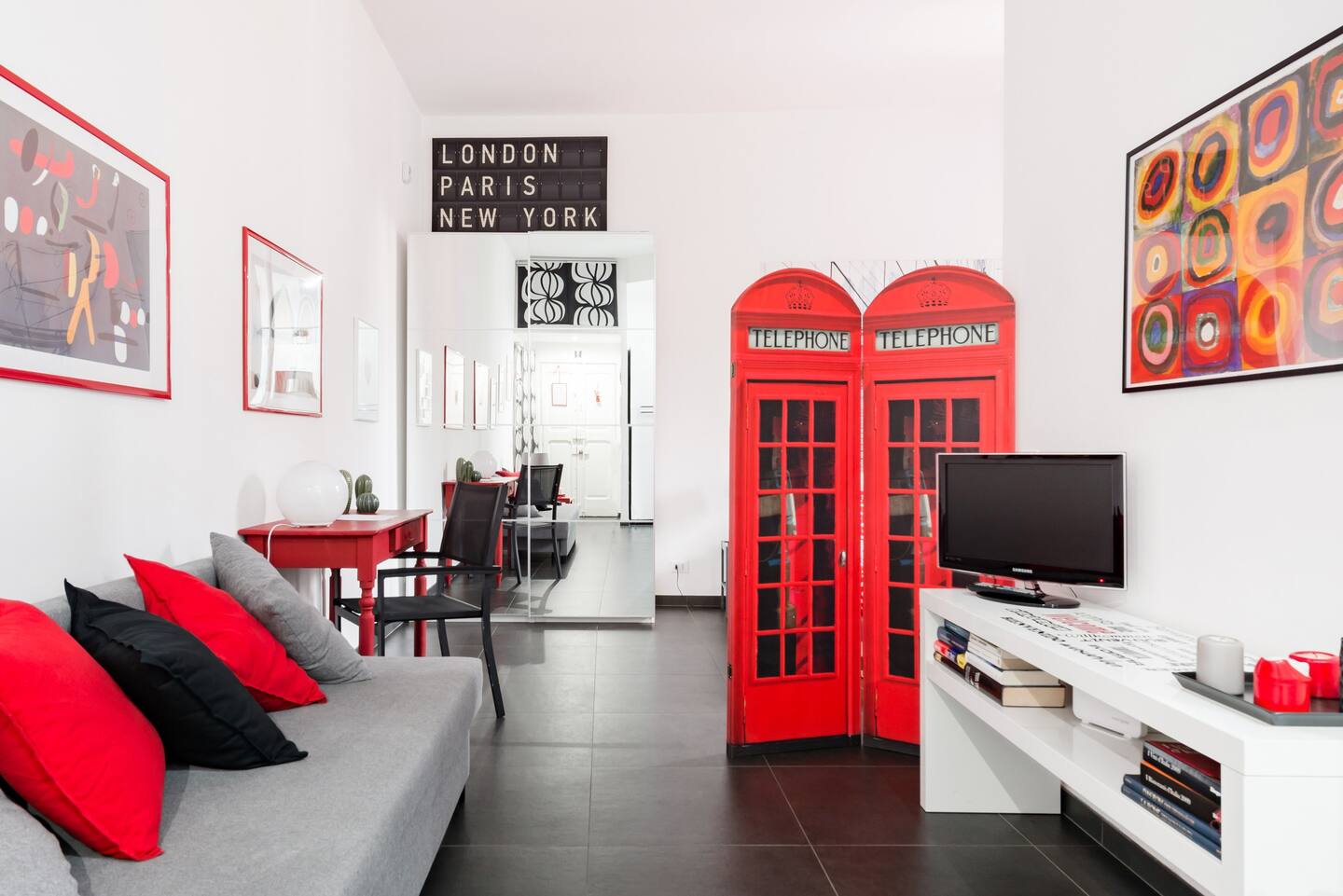 ---
Trevi Fountain Royal Gold Apartment
Location: Trevi
Airbnb Plus: Yes
Superhost: Yes
Price: $60+ USD per night
https://www.airbnb.com/rooms/25045215
Each room of this gorgeous two-bedroom Rome apartment is a treat for the eyes, with distinct styles to marvel at. The luxury Airbnb Plus pad has achieved a perfect 5/5 star guest rating, with everyone as blown away as me by the luxury furnishings and design. In addition, the apartment has a location to beat. It's right in the centre of all you could hope to see in Rome. The Trevi Fountain, Piazza Navona and Pantheon are all minutes walk away, as are the Spanish Steps and Colosseum. Party, shop, eat, drink and immerse yourself in all that Rome offers from this superior Airbnb.
Guest review: "This place is AMAZING. The pictures are awesome but in real life it's even more beautiful. The location is ideal, and the home is a one of a kind piece of art. Just book it! Joey is a thoughtful and attentive host, who went above and beyond to assist us with check-in and check out. We loved our stay here and would love to come back and stay again!"
View Photos, Read Reviews & Check Availability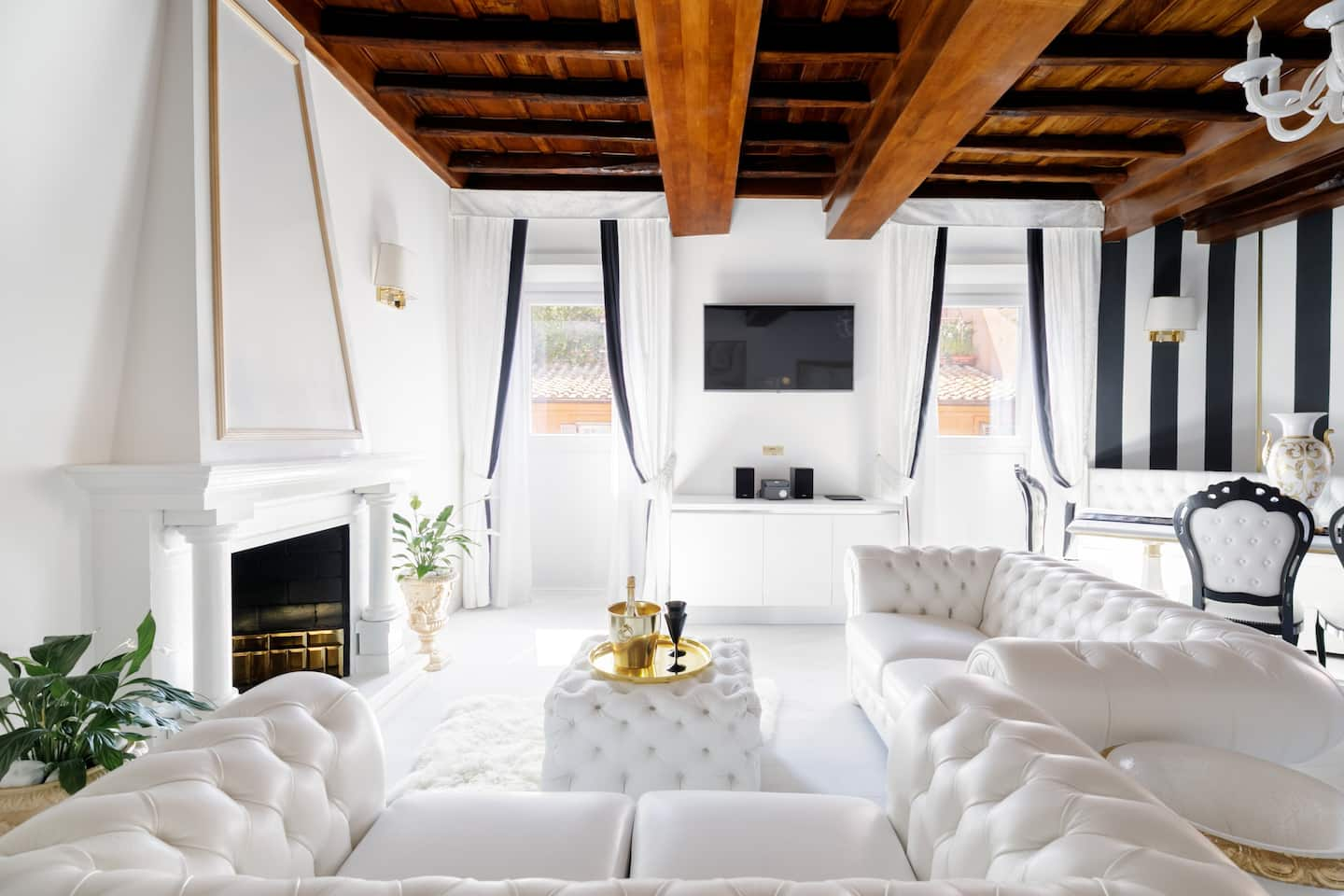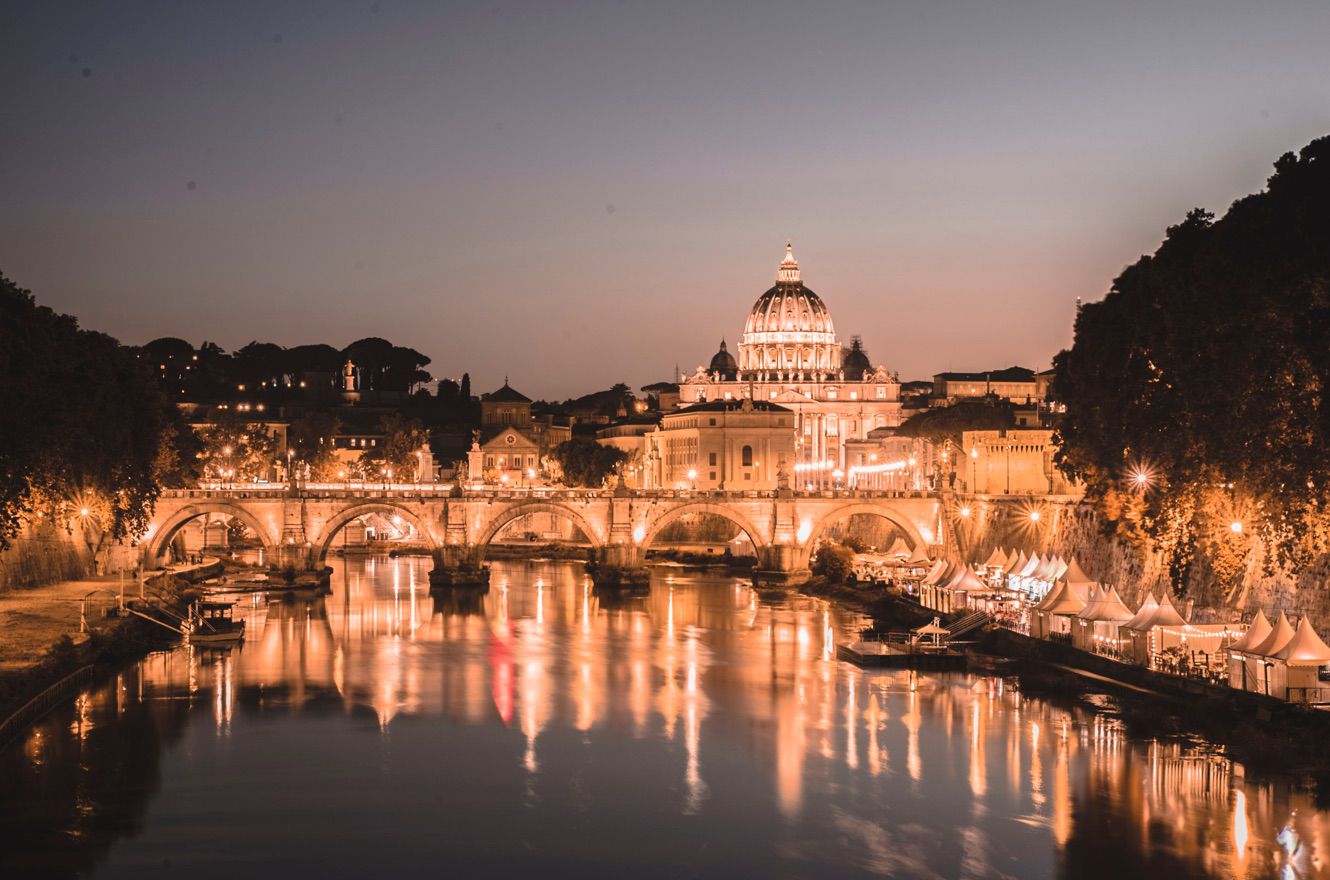 ---
Wood Cottage Rome Airbnb
Location: Cesano
Airbnb Plus: No
Superhost: Yes
Price: $150+ USD per night
https://www.airbnb.com/rooms/22144316
Another of my picks for Rome AirBNB that are slightly out of the city, this charming two bedroom wooden chalet on a private estate is a rustic escape, surrounded by towering oaks and lemon trees. There's a wood burning fireplace, swimming pool and an entertaining deck, and the location near to the village of Cesano is super quiet, private and tranquil. Locally, there's a number of shops and dining experiences, or you can jump on the train into the heart of Rome and be there in 35 minutes! It's hard to believe a hideaway like this exists so close to the bustling streets of Rome! It's also another 5 star AirBNB stay.
View Photos, Read Reviews & Check Availability
Guest review: "I left my heart in this wonderful place. The pictures on the listing show the house as it is but do not do justice to the beautiful surroundings and peaceful, idyllic atmosphere in Giulio and Mariangela's estate. The garden has mature trees, well tended lawns, a vegetable garden and of course the fabulous pool surrounded by wooden decking and sunbeds (no plastic in sight!). The house is charmingly decorated, fully equipped and spotless. Although only a short distance from Rome, it's like stepping into another world, cannot recommend highly enough. Giulio and Mariangela are lovely people and excellent hosts with great ideas for the estate. We will certainly return!"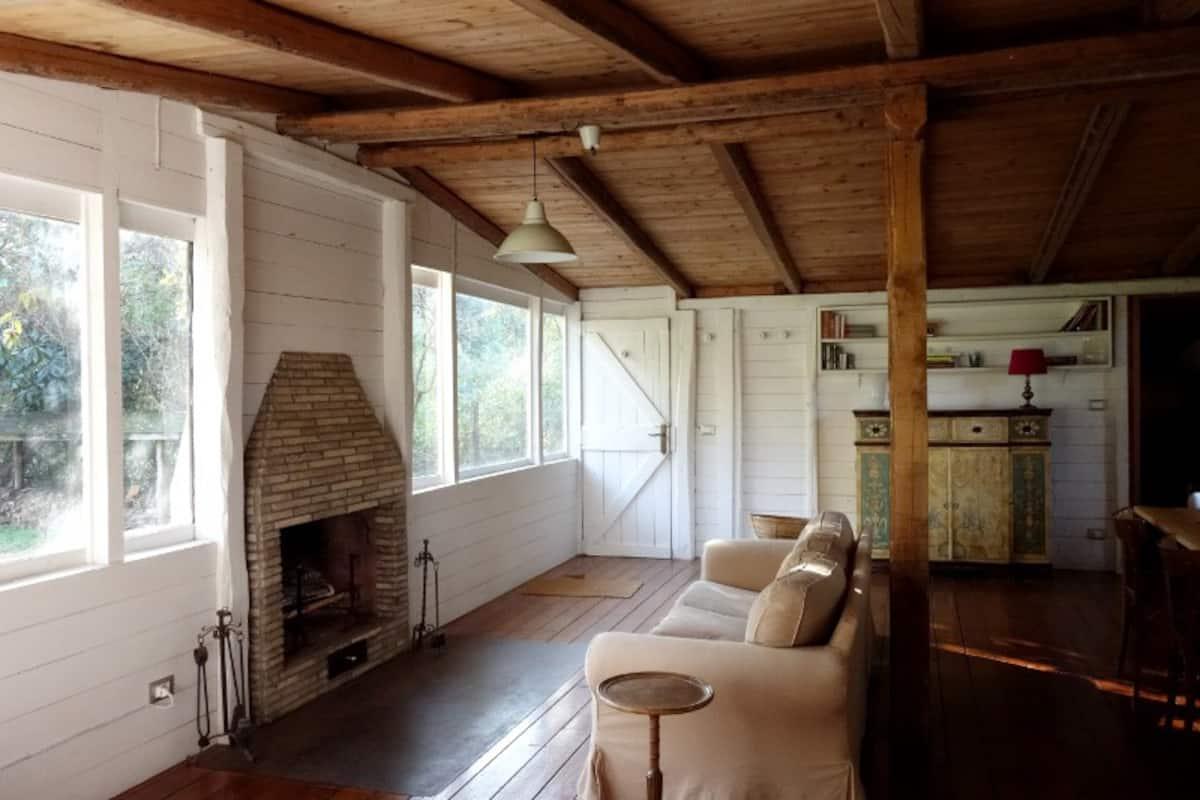 ---
Ancient Monastery near Rome I Conversi
Location: Tuscania
Airbnb Plus: No
Superhost: Yes
Price: $180+ USD per night
https://www.airbnb.com/rooms/7964910
Nestled just outside of the charming Italian village of Tuscania, this unique Rome AirBNB offers an experience few have had but you'll never forget. The sprawling 2000 square foot loft apartment is located within an ancient monastery that dates back almost 1000 years! The loft has a living room, double bedroom, bathroom and beautiful terrace, and this rustic property is surrounded by fields of lavender, and fields with donkeys and horses. A picture-perfect setting, you'll need a car to access this remote retreat and it will put you near to amazing beaches, lakes, villages and so much more. Rome's Fiumicino Airport is just 60 minutes away, and the heart of Rome slightly more. Visiting Rome will be an exciting and easy day trip from this amazing Airbnb.
View Photos, Read Reviews & Check Availability
Guest review: "Ippolita has created an amazing space for her guests at San Giusto. The kitchen has all that you will need to prepare simple meals but given the size of the breakfast (which was delicious) you may not need another meal! The dining hall is enormous but the space still feels cosy and warm. The place has been tastefully decorated with some interesting pieces including the bed which was one of the most comfortable we have had during our 10 week trip. For anyone who loves animals, antiquity and big breakfasts, this is definitely the place for you! We had a fantastic stay and would come back without hesitation." – Liz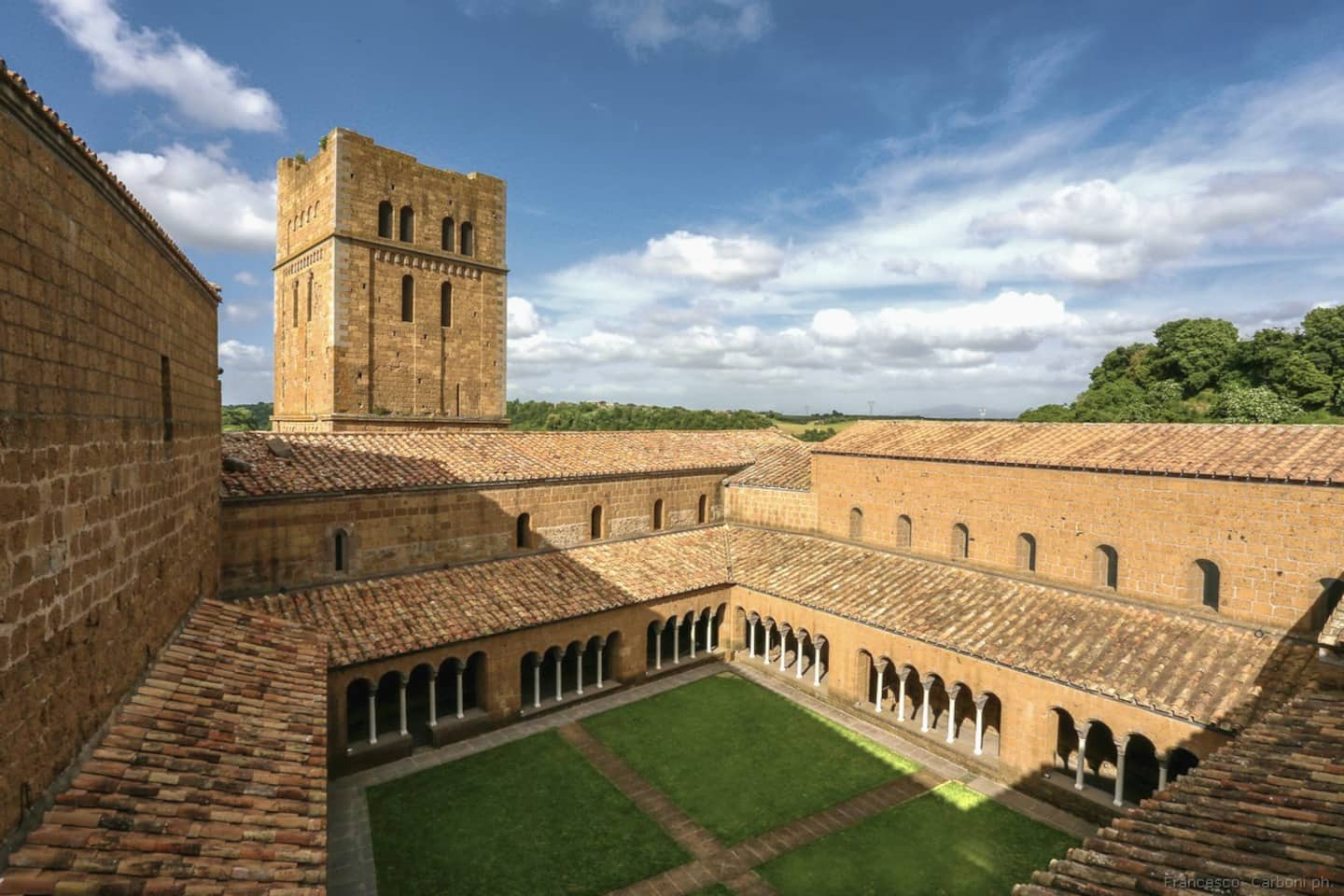 ---
Boutique Hotel Vibes at a Richly-textured Designer Haven
Location: Rione Monti
Airbnb Plus: Yes
Superhost: Yes
Price: $150+ USD per night
https://www.airbnb.com/rooms/26214842
Located in the elegant central Rome neighborhood of Rione Monti, this two-bedroom serviced apartment is yet another 5-star guest rated AirBNB – and it's obvious why. It's luxurious, modern and gorgeous, with a gold design and decor, a sprawling terrace and two bathrooms. The central location is in close proximity to all of Rome's major landmarks, and an endless number of restaurants, cafes and shopping experiences. A hotel-quality stay in "The Eternal City".
View Photos, Read Reviews & Check Availability
Guest review: "Amazing. Everything about this place is incredible. Location, air conditioning, beds are so comfy, but it's the hosts that made it perfecto! Giuliano and his team, Maria, are wonderful and hospitable. Nothing was a problem. They gave us great food tips, not that you need it, the location has so much to eat nearby. All attractions are easy walking distance. Lastly, the place is super quiet and peaceful which is wonderful. Grazie!"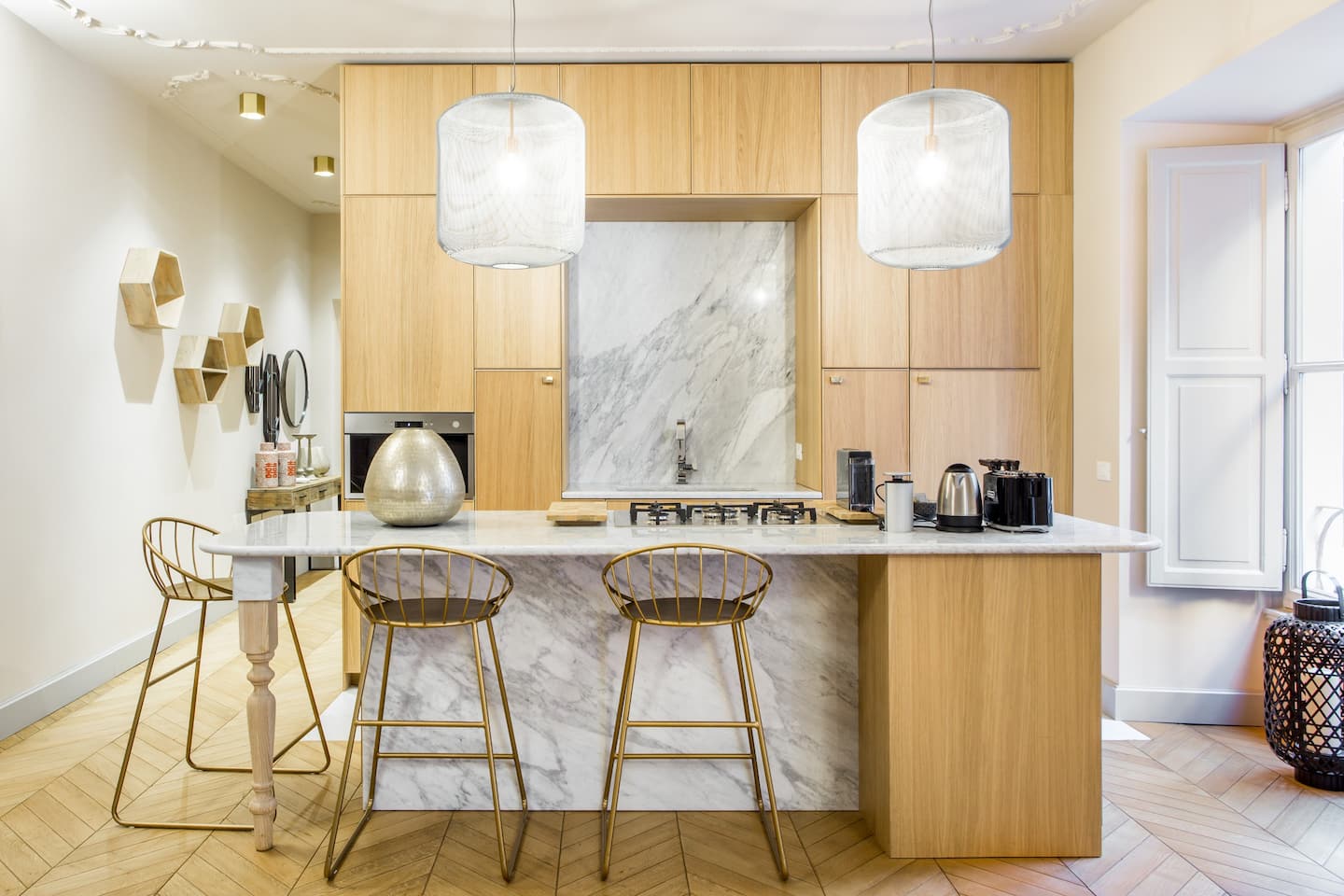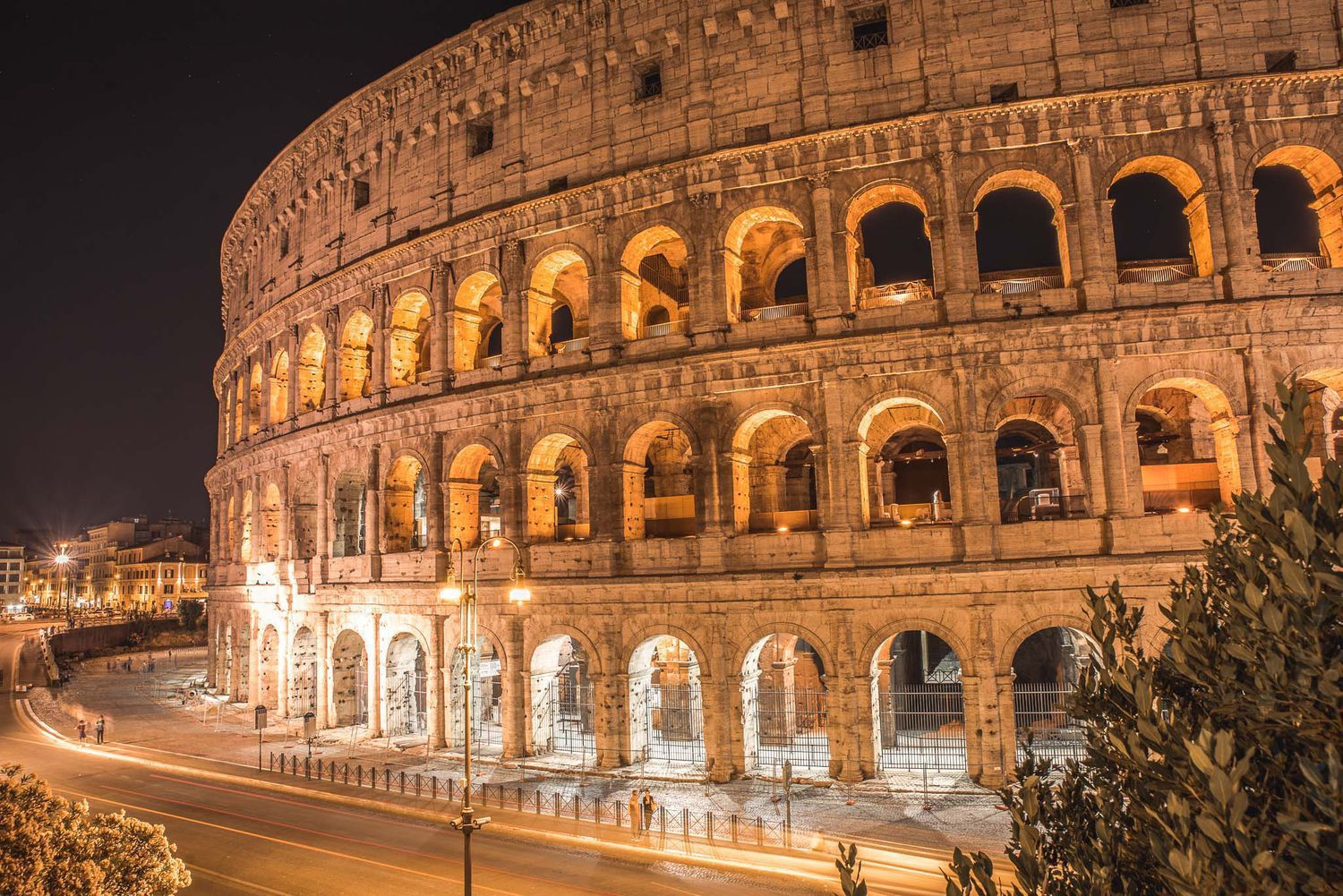 ---
Best Rome Tours and Day Trips
What city has more to offer for the visitor than Rome? You could walk all day, every day and only scrape the surface of what the Italian capital offers. That's why I've shortlisted my three recommended Rome tours and experiences. These will ensure you get the most out of your time while learning tons about the city from local experts! Andiamo!
---
Priority Access Colosseum, Roman Forum & Palatine Hill Tour
"Skip the ticket lines while visiting Rome's oldest monuments on a 3-hour guided tour. Benefit from a maximum of 20 people and priority group entrance on your trip back in time."
https://www.getyourguide.com/rome-l33/priority-access-colosseum-roman-forum-palatine-hill-tour-t310808/
Price: From $88 USD (3 hours)
Review: "The guide was really knowledgeable and the tour was very interesting. I thought that 3 hours would be too long but it flew by! Definitely recommend 🙂 thanks!" – Keren, Israel
View Photos, Read Reviews & Check Availability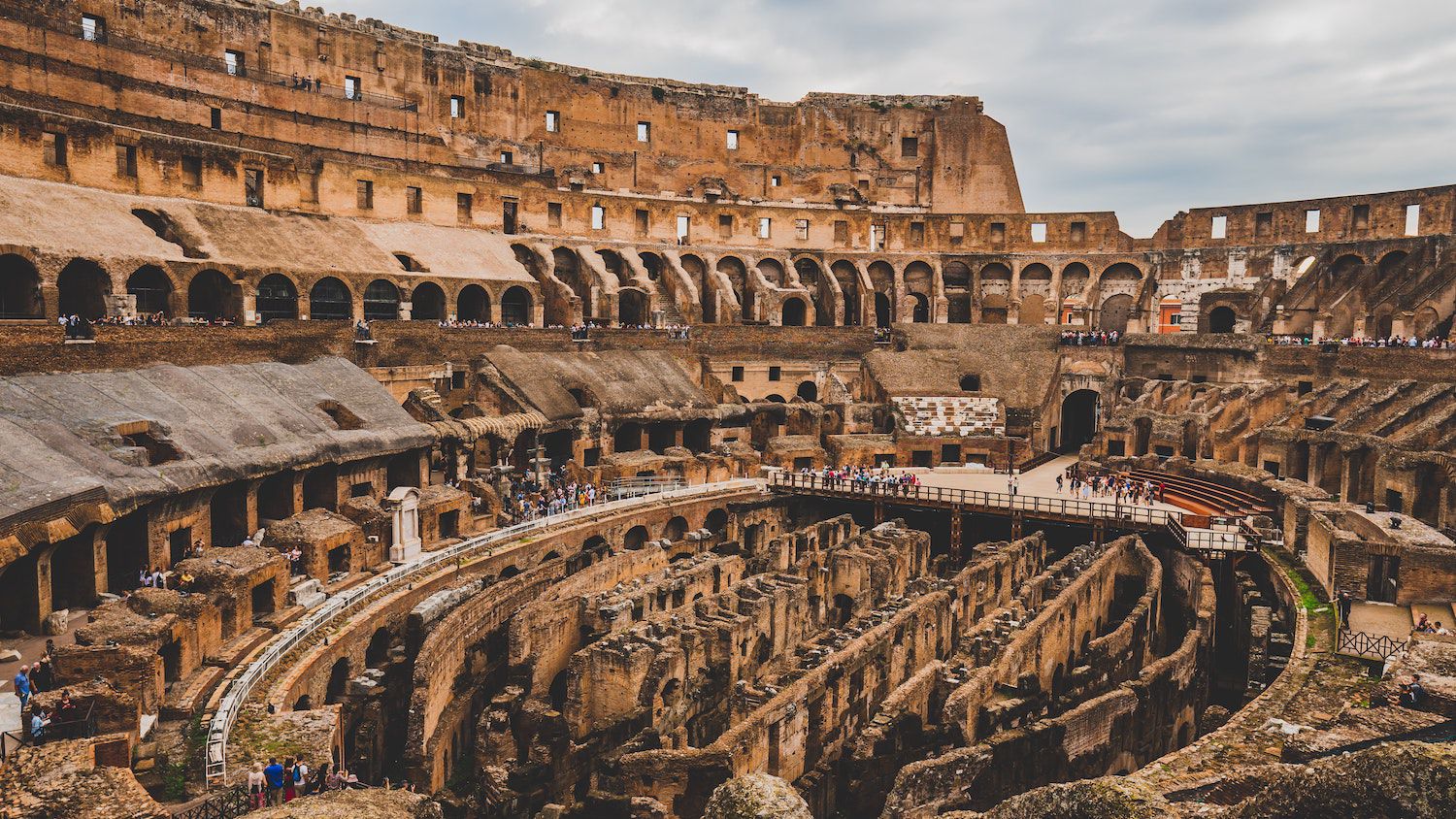 ---
Skip-the-Line Vatican, Sistine Chapel, St. Peter's Tour
"Immerse yourself in the Vatican's awe-inspiring art with no-wait access to the Sistine Chapel, Vatican Museums, St. Peter's Basilica, and more."
https://www.getyourguide.com/rome-l33/skip-the-line-vatican-sistine-chapel-st-peter-s-tour-t175128/
Price: From $93 USD (2.5 hours)
Review: "We had a fantastic tour by Tiffany McIver. She was friendly, knowledgeable and kept our tour interesting. She was very patient with some of our slower members and even paused with some fascinating facts in order to wait for a member of our tour that stopped to buy something. She did not stop talking through the entire tour which was great. She made the tour great and we definitely felt like the tour was money well spent." – Wendy, Germany
View Photos, Read Reviews & Check Availability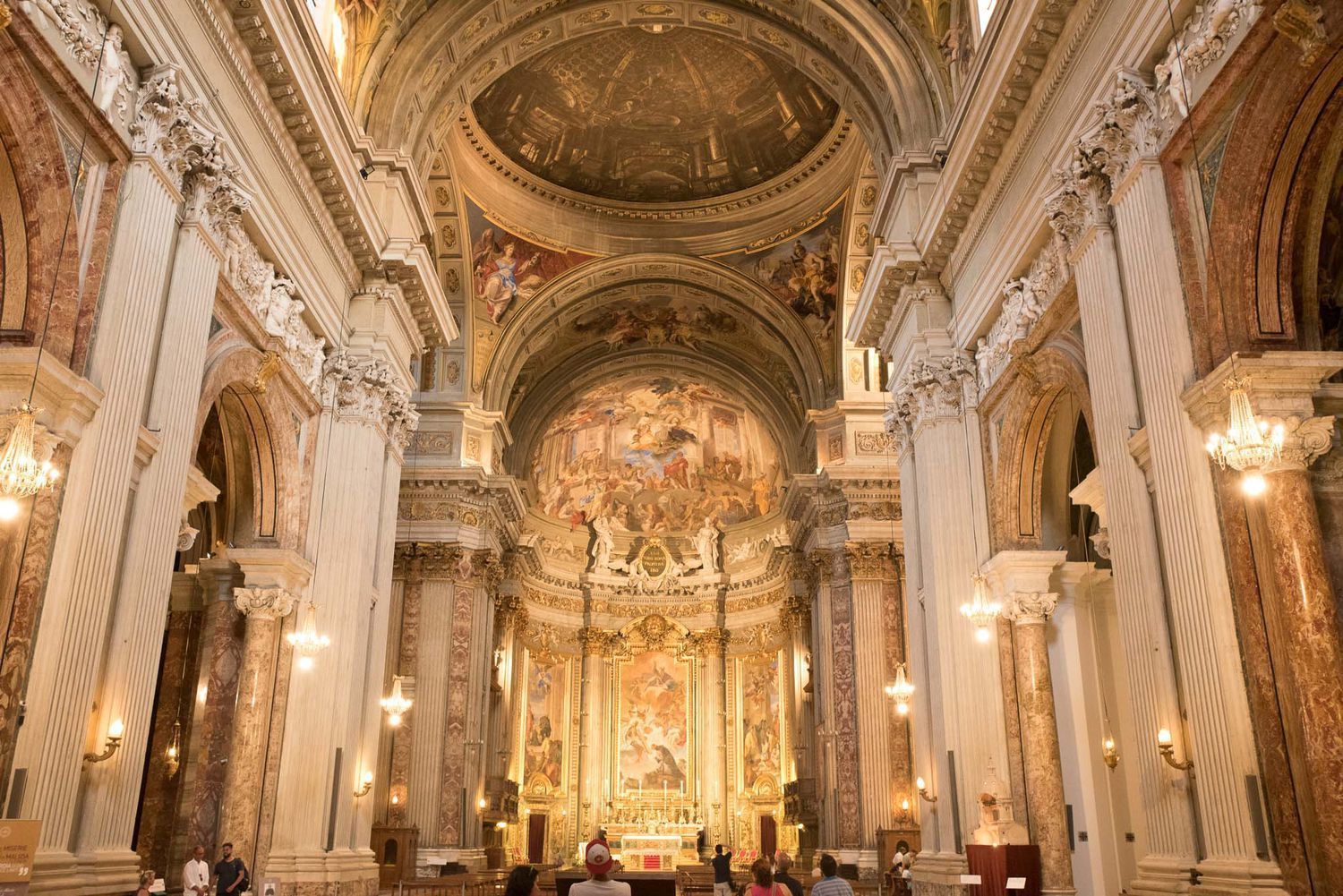 ---
Rome: 4-Hour Food Tour by Night
"This evening food tour in Rome takes you to the city's foodie neighborhoods, and on visits to the most-loved establishments. You'll have the opportunity to sample the best foods, wines, and local products that Rome has to offer, with over 20 tastings."
https://www.getyourguide.com/rome-l33/rome-food-tour-by-night-t54489/
Price: From $150 USD (4 hours)
Review: "This food tour was the highlight of our time in Rome!!! You have to request the guide Jess because she is absolutely amazing and will make the experience a great time for anyone!!! We had so much fun and had some of the most amazing food around Rome! Highly recommend!!!" – Mary Pat, United States
View Photos, Read Reviews & Check Availability
---
Am I missing any of the best Airbnbs in Rome?
Rome has thousands of incredible AirBNB, so it's an understatement to say browsing and selecting the ones I consider the best was a challenge! My 15 Rome AirBNBs are the cream of the crop, but I regularly update my lists and search for new and exciting pads to showcase to my readers. Have you stayed at an amazing Rome Airbnb you think deserves to be on the list, or do you host an Airbnb in Rome that you know my followers will love? Feel free to reach out to me via email or via my social media channels and I'll see if I can add you to my list!

---
Planning a trip to Rome or a Big Eurotrip?
I used to live in Rome, and spent three years as a tour guide across Europe, so I know my stuff when it comes to what to see and do in the Italian capital and all across its great continent! My blog is jam-packed with the best Europe travel guides, Airbnb lists and so much more, and I'm constantly adding new ones. Have a browse through my other Rome and Europe blogs linked below, and if you have any questions or need some hot tips on what to prioritize on your trip – don't hesitate to reach out to me via email or social media. Travel is my life, and I love sharing my passion for it wherever and whenever I can.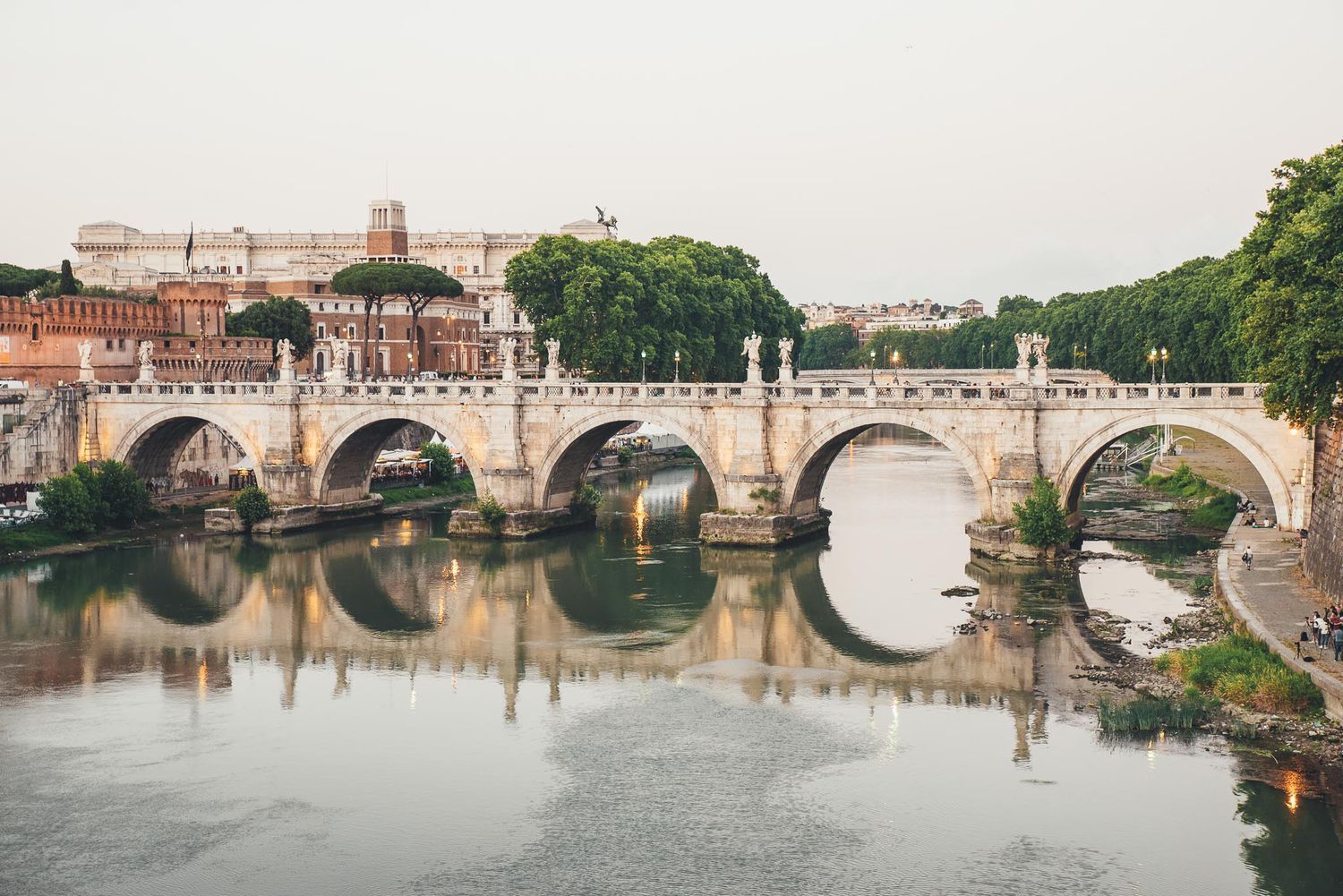 ---
My final thoughts on Airbnbs in Rome
Rome is one of the greatest cities on Earth, and just wandering its streets is a first-hand lesson in ancient history that you'll never forget. As I said in my introduction, visiting Rome is a serious assault to the senses in the best possible way, and no big Eurotrip is complete within some serious time spent exploring this incredible city and staying in a top Rome Airbnb. Rome is the place to let loose and eat, drink, explore and live life to the absolute fullest and with joyful abandon. And I guarantee you'll love every second of it.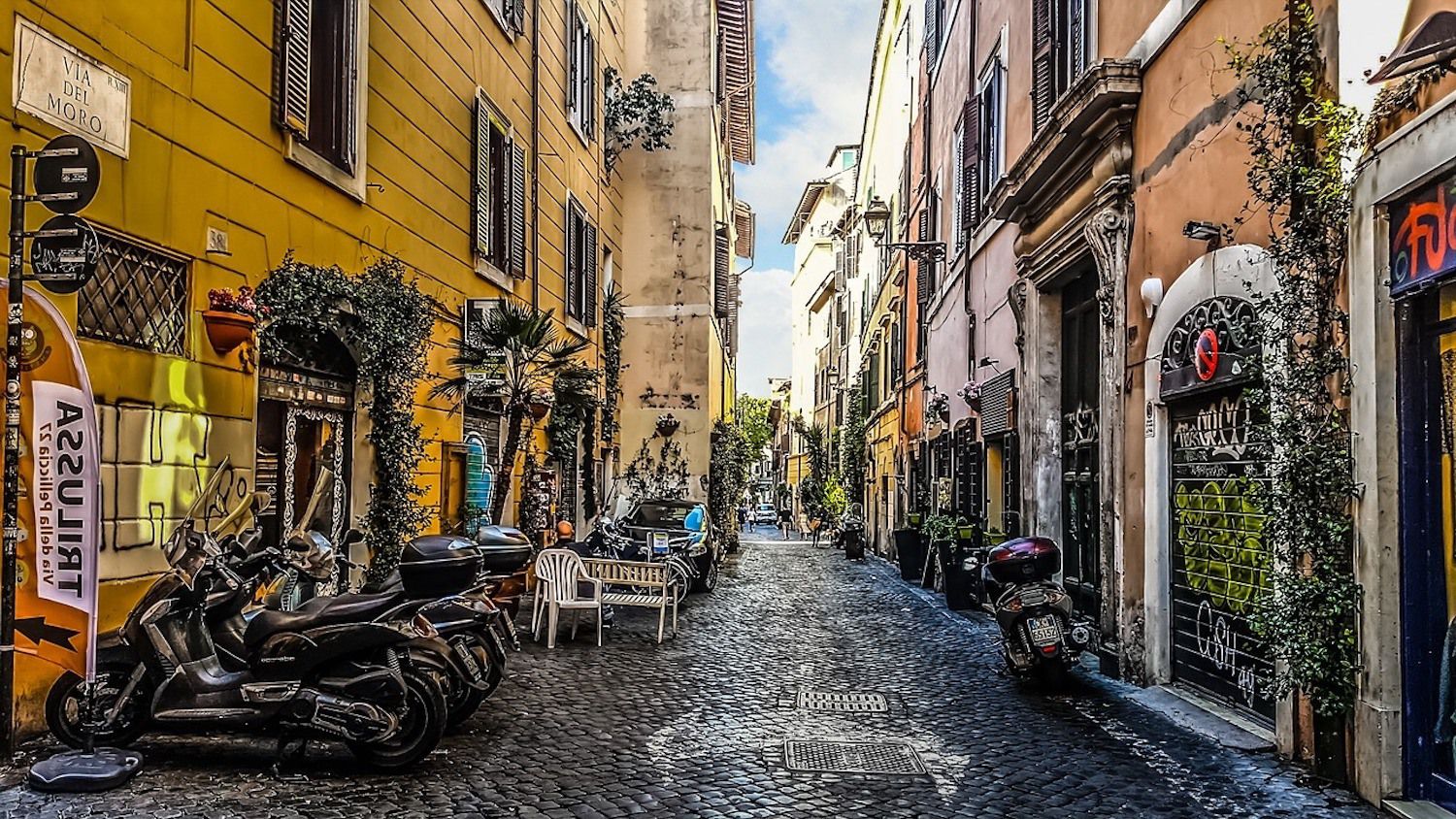 ---
Thanks for reading about these great Rome Airbnbs!
Share these Airbnbs in Rome with your travel crew and start planning your big Italian adventure!