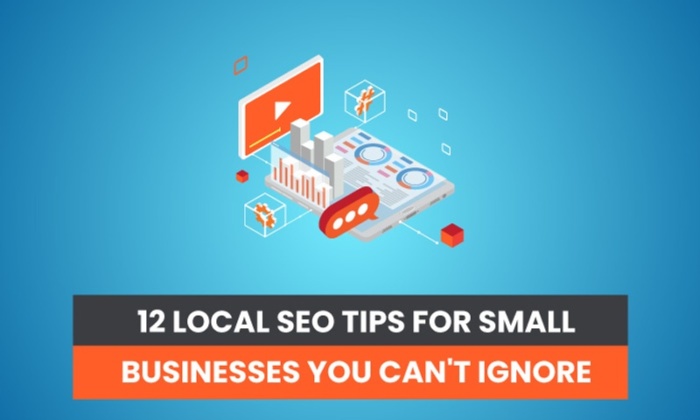 As a small business, ranking for keyword terms can be difficult. With larger, more resourced businesses targeting those same terms, it can seem impossible to nudge your way to the top of the search engine results pages (SERPs).
How are small businesses expected to rank highly on SERPs? Fortunately, with the use of local SEO, there's more than a good chance.
If there's one thing that's certain, it's that local SEO has never been more important for small businesses than it is now. Just consider that "where to buy" + "near me" mobile queries have grown by over 200 percent from 2017 to 2019.
In addition, a recent study found that 69 percent of digital traffic is organic and local—meaning it's more important than ever that your small business tightens up its local organic SEO strategies.
This guide will introduce local SEO for small businesses. We'll then cover 12 local SEO tips and the tools you need to begin your journey.
What Is Local SEO for Small Business?
Search engine optimization (SEO) is the process of improving your website to increase the chances of it being seen when people search terms related to your business. Local SEO is a similar venture but with a particular focus on local keyword terms.
The goal is to drive local traffic to your website—traffic that's more likely to convert, whether online or offline.
Why Is Local SEO Important for Small Businesses?
With more people relying on online information to make offline purchases, local SEO for small businesses has never been more important. In fact, one study found 78 percent of local searches on mobile result in an offline purchase. You can't argue with those results!
Other reasons to optimize your website for local SEO include the opportunity to build your website up as an authority and educate your target audience on your products and services.
Your local SEO efforts don't have to center around increasing sales. You can also use local SEO strategies to drive traffic to your website for the purpose of informing or educating.
12 Local SEO Tips for Small Businesses
Many local SEO tips can be implemented within minutes, while others take considerably more time. However, each of the tips below can greatly benefit your local business, both online and offline.
1. Optimize for Google My Business
Google My Business is a business directory owned and operated by Google. The goal of the platform is to provide the most accurate business information for local businesses to searchers.
With this in mind, most businesses will have a Google My Business listing within a year or so of starting their business. This is done automatically as Google learns of your business through its website crawl bots.
The problem with an automated listing, though, is that information may not be complete or accurate. Only when you claim your listing can you ensure you're getting the most from the platform.
If you need even more reason to claim or create your own listing, then consider that businesses with 4 or more stars on Google My Business outrank those with less than 4 stars by about 11 percent. As a small business, you can't afford to lose out on that edge.
How can you completely optimize your Google My Business listing? Here are a few essential steps to get you started:
Claim or create your Google My Business listing.
Complete profile data and publish your listing.
Add photos and videos of your business and offerings to your profile.
Respond to ratings and reviews in a professional and timely manner.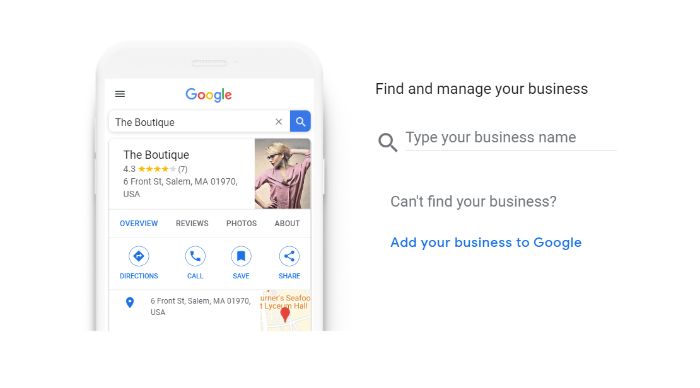 It's important that your business information is accurate and updated. You should ensure updates are made at least monthly, though weekly monitoring of your listing is important to success.
2. Claim All Business Directories
Speaking of business directories, you must be sure to stake your claim in all business directories. The most popular include Google My Business mentioned above and Yelp.
You may think that a Google Business Profile is sufficient to bring in traffic, both online and in-store. However, consider that a Yelp page is present in the top 5 results for 92 percent of search queries that contain a city and business category.
What difference does it make for your listing to be in the top 5 results on Google? The top 5 results on the SERPs account for 80 percent of click-throughs on the first page of Google. The first organic result alone accounts for almost 40 percent.
All of this to say, you can't afford to not claim your business on all directories wherever possible.
Fortunately, business directories make it easy to claim your listings. To claim your Yelp business page, for example, you can begin the process by verifying your business information.
While Google and Yelp are the big dogs, other business directories to consider are Facebook, Bing, Yahoo, and Yellow Pages.
3. Perform a Local SEO Audit
Now that you're established on business directories, it's time to understand the landscape. This enables you to see what your competitors are doing so you, too, can make the same improvements (and better) on your website.
Results on the first page of SERPs provide the most insight and inspiration. After all, the first three positions alone account for 66.5 percent of the click-throughs on the SERPs!
As you begin your audit, first consider free tools and analyzers like the SEO Analyzer. These tools give you a detailed overview of your website's current status and what you can do to optimize.

Next, use your target keywords (which you'll work out in the next section), and compare your website to the top five of each SERP. Consider types of content, website structure, page elements, and keyword density.
I would recommend keeping a spreadsheet of your findings to easily track and implement your changes.
4. Target Local Keywords
As a small business, keyword targeting can be daunting. You know you'll be lost in the sea when you target high-volume keywords, but lower-volume keywords tend to yield little return.
As a local business, you actually have an edge when it comes to keyword targeting. "Near me" search term variations increased as little as 150 percent (e.g. "near me now") to as much as 900 percent (e.g. "near me today/tonight") in just a few years. This means that targeting a combination of high volume and local keywords can work in your favor.
What do I mean in practice?
Let's say you own a local flower shop. Your website naturally contains many high-volume keywords, such as "florist," "flower shop," and "flowers for sale." The fact is you're unlikely to beat out national flower providers, like 1-800-Flowers and Sam's Club, with those keywords.
The goal should be to optimize your website with local keywords.
For example, search your website for every instance of "flowers for sale." You'll want to be wary of keyword stuffing, but take care to change most of these instances to more specific, local terms, such as:
"flowers for sale in [city or zip code]"
"[city or zip code] flowers for sale"
"flowers for sale [city or zip code]"
You don't have to target only your specific town and zip code, though. Consider areas within 10 or 15 miles of your business and target those local keywords, too. This is especially good practice if you live in a smaller town outside of a larger city or metro area.
5. Encourage (and Reward) Customer Reviews
When was the last time you visited a restaurant or purchased an item without researching ratings and reviews? If you're like 82 percent of consumers performing an online local search, then the answer is never.
Customer reviews are the lifeblood of your business. This is particularly true for new and small businesses.
How can you obtain online customer reviews?
First, ensure there is a place for customers to leave reviews. If you've claimed your Google My Business profile and Yelp business listing, then you're off to a great start.
Second, offer an incentive to customers who leave reviews. Whether by word of mouth or marked on in-store receipts, let customers know they will receive a discount or a complimentary item for their rating and review.
The work doesn't stop there, though. You must respond to all reviews, negative and positive. This gives you an opportunity to engage with your customers, and it can also instill faith in your brand by those who have yet to purchase.
6. Create Local Content
Above we talked about targeting local keywords while avoiding keyword stuffing. The best way to do this is to create local content for your website or website's blog.
Local content can be a blog post, a news release, or a static web page. You can use these various content types to highlight local events (past and upcoming), local offerings, local business roundups (e.g., local businesses that complement but don't compete with yours), or even to educate the public on your product or service.
The more natural content you have on your website, the more easily you can target local keywords. It can also help to establish you as an expert in the field, which is crucial for small business owners competing against larger businesses.
Continuing with the example of a flower shop, here are a few content ideas that will naturally target both the audience and the keywords:
Blog post: #X [your state] Flowers for Year-Round Decorating
Static web page: Our Local [your state] Flower Offerings
Static web page: [your state] Garden Flower Offerings
Blog post: [your state] Flower Events for [season/year]
7. Implement a Local Backlink Strategy
A backlink is a link to your website from another site. Depending on the quality of the third-party websites and the number of links to your website, this can have a considerable impact on your website's authority.
Authority is a critical piece in determining how high your website ranks on the SERPs. How do we know this? Consider that the #1 result in Google has an average of 3.8x more backlinks than positions #2 to #10.
How can a small business website begin to build its backlink profile? A few things to consider are:
writing guest posts for relevant, high-quality websites in your industry
engaging in influencer outreach
participating in link outreaches
writing shareable content
Speaking of shareable content, the key to any successful backlink strategy is quality, reasonably lengthy content. After all, it's known that long-form content receives 77.2 percent more backlinks than short articles.
You don't want long content for content's sake, so keep the post relevant, valuable, and free of fluff.
8. Become Mobile-Friendly
Considering 82 percent of smartphone shoppers conduct "near me" searches, you can't afford not to have a mobile-friendly site.
The hard work isn't getting traffic to your site, but instead keeping it there once it arrives. If your site isn't mobile-friendly, then local searchers will quickly leave your site and consider a competitor instead.
What is a mobile-friendly site? The four basic elements that every mobile-friendly site should contain include:
responsive page display
readable fonts
proper text formatting
optimized media display
Beyond a mobile-friendly website, you must also produce mobile-friendly content. The good news about mobile-friendly content is that it's also viewable for desktop readers.
What does such content consist of?
short paragraphs
white space
subheadings
a summary
images
lists
styling (e.g., bold, italics)
If you're not a web developer, the idea of creating a mobile-friendly website can be daunting. The good news is that most website platforms incorporate mobile-friendly elements into their themes and overlays. Keep an eye out for "responsive" as an indicator of such options.
9. Optimize Page Structure
Local SEO for business goes beyond business listings and content. An often-overlooked element is page structure.
Page structure includes title tags, headers, meta description, and URL. When used correctly, these can further enhance your content and improve your rankings on SERPs.
Perhaps you're wondering just how much of an impact these elements can have on your rankings. Here's the deal: To employ elements that your competitors may not be, you can get ahead.
Which page structure elements are most overlooked by small businesses? From greatest to least, here is what percentage of small business owners use the following key SEO features:
Title tag: 99 percent
Robots.txt: 88 percent
Sitemap.xml: 73 percent
Meta description: 72 percent
H1: 68 percent
Schema.org: 44 percent
You can address the title tag, meta description, and H1 most easily. However, robots.txt, sitemap.xml, and schema.org also have their place on a well-structured website.
10. Get Involved on Social Media
Social media isn't just for big brands and influencers. A local business page can benefit from social media usage, too.
More specifically, a local business page can be a great place to keep customers up-to-date on the latest sales, events, and changes (e.g., hours of operation). That's because even with a website, a social media profile is more like a "living" version of your business.
Perhaps Facebook users benefit most from local business pages. After all, ⅔ of Facebook users across all countries surveyed say they visit the Page of a local business at least once a week. However, other social media platforms like Instagram and TikTok can also offer your business an edge.
A few examples of the benefits of maintaining social media profiles for your small business include relationship building, trend tracking and analysis, and social commerce.
Here's how small businesses can get involved on social media:
Decide which platforms are right for your business based on features and target audience.
Post quality content on a regular basis.
Use scheduling and automation tools to test and improve engagement.
Participate in local events and roundups.
Make it easy for customers to purchase your products and services online.
Depending on your business and target audience, social media may or may not make up a large percentage of your sales and traffic. However, either way, a strong social media presence is a must for small businesses.
11. Participate in Local Business Events
Would you be surprised to learn you can do a lot offline to improve your website's local SEO? 48 percent of marketers invest at least 20 percent of their marketing budget in live events.
Participating in local business events, especially those with a strong social media presence, can help grow your business in a few ways. They're an opportunity to market your business but also are an easy way to get to know your audience and the community you serve. There's likely to be a return on such events, too.
As a small business, you have the versatility to host your own event or sponsor and join with larger community events. An event you host yourself would likely yield a larger return, but a community event may be ideal for smaller budgets.
12. Invest in Google Ads With Local Keywords
Small business usually means small budget. It's important that you invest wisely in the growth of your business online. Where should you hedge your bets? For most businesses, Google Ads is a good place to start.
Google Ads is a paid advertising platform that enables you to appear in prominent places on the SERPs.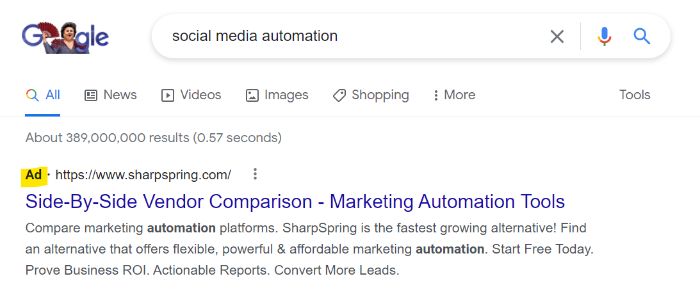 You may think that you could never compete against big businesses. One way around this is to highlight your local status by targeting local keywords and local audiences. For example, instead of targeting "flowers for sale," target "flowers for sale in [your city or zip code]."
How can we know this will be successful? According to Think with Google, 72 percent of computer or tablet users and 67 percent of smartphone users want ads that are customized to their city or zip code. Users want to find the options most local to them, so give them what they want.
It's true that starting with Google Ads can be daunting, but fortunately, you have the option to invest in an advertising agency to help you set up and manage your account and keywords. If you want to go it alone, though, follow these essential steps:
Conduct keyword research: This will include keywords you want to target but also keywords you want to exclude from your campaigns (negative keywords).
Decide how your ad groups will be structured: Ad groups are ad campaigns grouped by a common element, like target audience, target keyword, or even location. Decide how your groups will break down so you can begin to create your campaigns.
Create your first campaign: A campaign is a step above ad groups in that it encompasses a larger target audience. For example, you can have a "Wedding Flowers" campaign that includes ad groups like "Wedding Flowers in Queens" and "Wedding Flowers in Brooklyn." This is where you will set campaign-level goals and settings.
Create your first ad: Google Ads has multiple ad types. A text ad is a good place to begin, though your ad groups can contain multiple ad types, and it's important to experiment with what works for your audience.
Continuous monitoring and tweaking of your campaigns are necessary for success.
Local SEO Tips for Small Businesses Frequently Asked Questions
As a small business, should I get an agency to help with my local SEO?
As a small business, budget can be a constraint. While you can make many changes yourself, a consulting agency can offer invaluable advice and resources.
How does local SEO help small businesses grow?
With local search intent being what it is, local SEO can be a boon to small businesses. It can put you on the map (or SERPs, as it happens) for keywords you may not have ever ranked for on a larger scale.
How much should a small business pay for local SEO?
The amount you invest will vary depending on what you find to be meaningful and valuable to your business. If you must invest, I recommend you do so in two places: 1) in an SEO consulting agency, and 2) in paid advertising.
What kind of small businesses need local SEO?
Local SEO can benefit small businesses of all kinds. If you provide products or services in a specific area (or multiple areas), then you can benefit from its use.
Conclusion: Local SEO for Small Business
As a small business owner, you know that hard work and dedication is needed to grow your sales. Much the same can be said for local SEO. While SEO can take time and patience, it can pay off in the long run.
With the 12 local SEO tips outlined above, even the smallest businesses can benefit. From keyword research to social media marketing to paid advertising, you can begin to make changes today to see benefits in the future.
Which of these local SEO tips for small businesses will you implement first?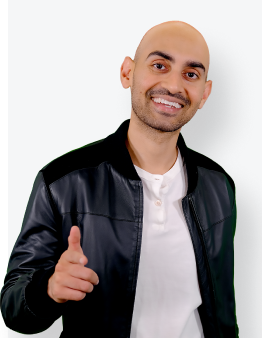 See How My Agency Can Drive Massive Amounts of Traffic to Your Website
SEO – unlock massive amounts of SEO traffic. See real results.
Content Marketing – our team creates epic content that will get shared, get links, and attract traffic.
Paid Media – effective paid strategies with clear ROI.
Book a Call