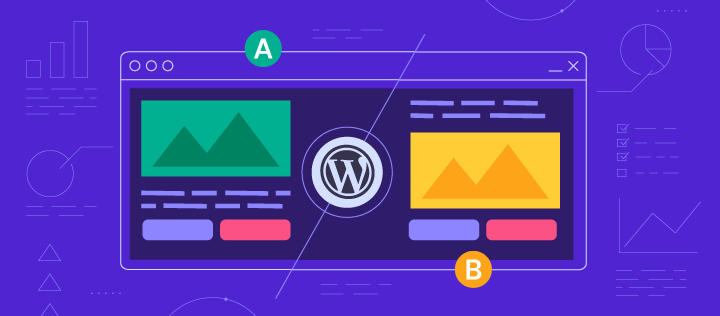 Are you wondering how to make significant changes to your WordPress site without affecting your users? Or do you want to test your WordPress platform before subscribing to a new WordPress Host or purchasing an advanced web domain and hosting plan? If yes, then you must know about WordPress testing.
WordPress testing is a great way to test various technical and non-technical aspects of your website without impacting its current performance and user experience. But how is it done? What are the benefits? Let's find out in the blog!
What is WordPress Testing?
WordPress testing is a practice that allows you to test the functionality, speed, features, and performance of your site by setting up a local test environment. As a result, you are able to apply these changes to your live website without risking its functionality.
Why is WordPress Testing Crucial?
Once you get your desirable WP hosting plan or even make a couple of updates to your site, there are good chances for your site to function optimally.
But what if you find out:
Your site is loading slower than before.
It is not responding to a particular browser.
The changes you have applied are resulting in frequent lags.
Your site is not working on mobile devices.
These are just a handful of scenarios that can arise if changes are not implemented in the correct way. What is even worse? Your site may completely crash down.
Running an online WordPress testing, thankfully, can eliminate all these risks. It allows you to test and run the changes in a local environment before implementing them on your live website.
Apart from this, WordPress testing can bring many more benefits to your organisation:
Higher Traffic
Increased Sales
Broder Customer Reach
Enhanced Credibility
Higher Returns
And so on..!
Different Types of WordPress Testing
There are four ways of testing any WordPress site for different aspects:
Unit Testing: Unit testing is an in-depth way of testing a WordPress site. It makes sure your site remains healthy and bug-free. Note that unit testing is an advanced testing procedure. Therefore, it is recommended to take help from your Australian WordPress Hosting provider or an experienced web developer.
Cross-browser Testing: This type of testing involves analysing the behaviour of a website in different browsers, their versions, and operating systems.
Visual Testing: Visual testing involves testing various design elements of a site to make sure it offers an unbeatable user experience.
Functional Testing: As the name suggests, this testing involves checking the functionality of your website with respect to your business goals and requirements. It is done to make sure your site is offering desired functionality for the betterment of your business.
To Wrap Up
Testing a WordPress site can be time-consuming, but once you get amazing results from regular testing, it is totally worth your time and effort. We are assuming that you understand the importance of WordPress testing and the different ways to proceed for the same.
Further, if you want to save some time, there are many online WordPress test tools you can consider using.
We hope it helps you keep your site running smoothly to meet your business goals.