Upsite Technologies Appoints Andy Wilson Director of Sales for Western North America and EMEA Regions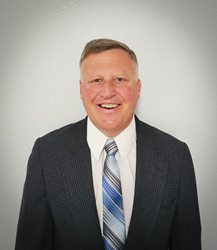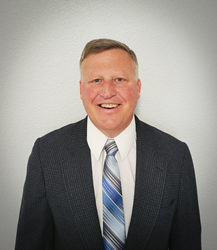 "I look forward to applying my sales experience and working with Upsite's world-class partners to serve the airflow, power, and cooling needs of data center customers in these key regions." – Andy Wilson

ALBUQUERQUE, N.M. (PRWEB)
October 12, 2021
Upsite Technologies, the global leader in data center airflow management and cooling optimization solutions, today announced the addition of Andy Wilson to the position of Director of Sales for Western North America and EMEA. In this position, Mr. Wilson will be responsible for sales and business development for Upsite's growing product line and continued international expansion. Mr. Wilson will be based in the Denver Metropolitan Area.
Mr. Wilson brings to Upsite more than twenty years of experience in rack power, proactive monitoring, and airflow management solution sales with major data center clients. Most recently, Mr. Wilson was the Mission Critical Market Sales Executive at Easter-Owens where he drove new business development and prospecting for micro data centers, modular power distribution centers, and electrical skids into the multi-tenant and enterprise data center spaces.
Prior to Easter-Owens, Mr. Wilson was a Senior Account Manager at DataSpan where he was an integral part of their sales team for nearly twenty years. During this time, Mr. Wilson represented many leading data center manufacturing companies to deliver airflow management, cooling optimization, and power efficiency solutions to data center clients in the financial, healthcare, manufacturing, retail, and technology industries.
In his new role, Mr. Wilson will be responsible for the continued growth of Upsite's award-winning airflow management, cooling optimization, and power distribution solutions in the Western North America and EMEA regions.
"I am excited to join Upsite Technologies," said Andy Wilson. "I look forward to applying my sales experience and working with Upsite's world-class partners to serve the airflow, power, and cooling needs of data center customers in these key regions," Wilson added.
"We are thrilled to bring Andy on-board," said Al Zoldos, Vice President of Upsite Technologies. "Andy's experience and expertise in selling power and cooling solutions, along with his proven track record of building lasting relationships will be a great asset to Upsite and its customers."
About Upsite Technologies

Upsite Technologies® is the industry leader in data center airflow management and cooling optimization. Upsite provides a full suite of products and services designed to optimize data center cooling systems, allowing managers to maximize cooling capacity while reducing energy costs. Upsite distributes its award-winning line of services and products, including KoldLok®, HotLok®, and AisleLok®, through leading channel partners in the data center industry throughout the United States, LATAM, EMEA, and APAC regions.
Upsite Technologies, Inc. was founded in 2001 by Ken Brill, creator of the Uptime Institute, and in 2018, was acquired by Aquila, Inc., an employee-owned technology firm with over 35 years of experience in IT related services. The company is since officially Upsite Technologies, a division of Aquila.

Share article on social media or email: