Optimizing a website for conversions is a never-ending process. After all, turning casual web visitors into paying customers usually takes a lot of effort.
Today, the average eCommerce conversion rate is 3.7% on desktop devices and 2.2% on mobile.
Marketers must do more to turn their leads into buyers.
There are many effective strategies for boosting conversion rates on a website. But, looking at recent consumer behavior reports, one of the best strategies for going forward might be to focus on adding social proof to your website. There are several reasons for this.
According to PowerReviews:
99.9% of consumers read reviews when shopping online
98% feel that social proof is an influential factor in making purchasing decisions
79% specifically seek out websites with product reviews.
What is social proof?
Social proof is a psychological and social phenomenon where people emulate the behavior of others in certain situations. Robert Cialdini introduced the term in his 1984 book, Influence: Science and Practice.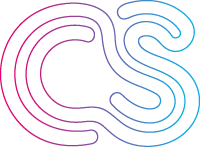 So, if you're ready to do the work required to accelerate revenue, the following eight strategies are great ways to add social proof to your website.
Star ratings
One of the easiest ways to add social proof to your website is to display star ratings.
This strategy may seem basic – but it works.
Star ratings are essential when attempting to interest consumers. According to ReviewTrackers, 70% of online buyers use rating filters when searching for businesses. And approximately one-third of all consumers only want to interact with companies whose average rating is higher than four stars.
One excellent way to add a splash of social proof to your site is to display star ratings. You could do something similar to Pixelmator. This brand's site points out the app's average star rating and even lists the number of received 5-star ratings.
Of course, this doesn't mean that businesses should always strive to display a 5-star rating on their websites. Northwestern University suggests that the ideal average star rating falls between 4.2 and 5.5 stars. Anything higher than that will raise suspicion about fake ratings and reviews.
And be sure that you incorporate social proof into your overall website design. It should complement the design and not look like it was added as an afterthought.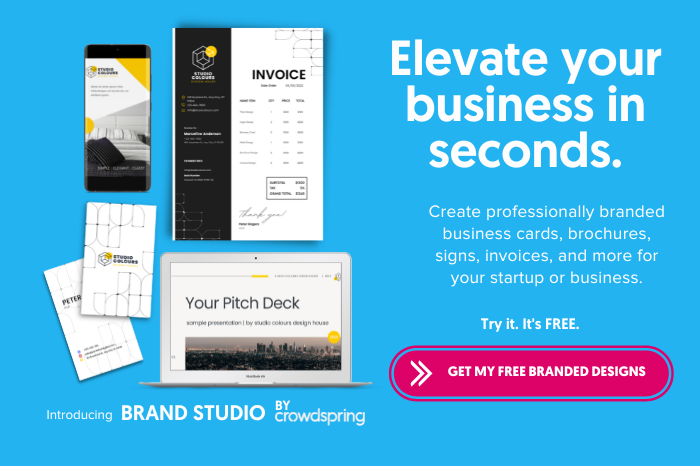 User reviews
The second best way to add social proof to your site is to display user reviews, especially on product pages.
This is vital if you start a new business and look for initial customers. People will want to be reassured that others have already tried and liked your products or services.
Learn from the way existing businesses highlight user reviews. Therabody does this spectacularly. It doesn't just show customer feedback but also allows potential buyers to filter reviews based on star ratings, keywords, or even accompanying content like images and videos.
Crowdspring does something similar on its crowdspring reviews page, allowing people to filter based on custom design categories.
The best reviews reflect people's emotions after using your products and services. Emotional marketing can be a powerful marketing tool.
When you're incorporating user reviews on your website, don't be tempted to try and show your organization in an ideal light. There are two reasons to allow some degree of imperfection to shine through in the instances of social proof on your site.
First of all, shoppers are becoming growingly aware of fake reviews. According to BrightLocal, consumers distrust reviews that are:
Over-the-top in praise
Similar in content to other reviews of the same product
Submitted by anonymous buyers
One of the only positive reviews amongst many negative ones
Second, even if you do receive some negative feedback, don't be tempted to delete or ignore it. Research from Harvard Business Review shows that replying to negative reviews represents an excellent opportunity to raise a brand's rating. Plus, it can also help prevent biased negative reviews offering no constructive feedback on ways to improve your products or services.
Numbers, statistics, and business credentials
In some cases, the best way to add social proof to your website is to display numbers.
The reason this works is informational social influence.
Essentially, people want to make the right choices. So, when they find themselves in a situation where they are unsure or lack experience, people will copy those they think have more information. And they'll try to fill in gaps in their knowledge about a topic.
And, it turns out that numbers, statistics, and business credentials – especially those that show how well-regarded a solution is – make for an excellent form of social proof for boosting conversions.
Brands that want to experiment with this marketing tactic can do something along the lines of Qualtrics and show impactful stats.
If that's not a strategy applicable to your business model, you can still utilize numbers in a way that boosts conversions.
For example, check out how Scott's Cheap Flights includes a "Past deals our members have loved" section on its landing pages, where it shows how much people have saved in the past by using the brand's service. This approach may not show off the number of clients. However, it does support the company's claim that it offers up to 90% in savings, making it much easier for potential customers to convert and sign up for the service.
Media mentions
Very few consumers trust ads. According to Nielsen, more than 33% of people distrust text, banner, social media, SERP, and online video ads. Yet, the same study discovered that 78% of consumers have faith in editorial content, such as newspaper articles.
Showing off earned media mentions is an excellent tactic for employing social proof on your website.
A great example comes from the Crowdspring homepage, where authority publications like The Wall Street Journal, Forbes, and The New York Times are listed as having written about the platform.
Or, you might go a step further and include a quote from your earned media, as Dashlane did.
Client logos
If you're after simple conversion-boosting tweaks that offer big wins, then the best way to display social proof on your website is to show off the logos of your clients.
A study conducted by Optimizely and comScore showed that mentioning authoritative brands on product and landing pages could lead to impressive increases in conversion rates. This experiment indicated a 69% growth in conversions, testifying that the best way to add social proof to a site doesn't always have to be the most complicated one.
So, if big names use your products or services, why not show off a bit? For example, on its homepage, Affinda mentions brands such as Zurich, Worley, Toshiba, Intuit, Asus, and American Express as being its clients.
This strategy works because the clients mentioned all have strong brand names. And by associating its products with their success, Affinda is sending the message that it has what it takes to help smaller organizations reach their full potential and become industry leaders themselves.
Member stories & case studies
While employing the authority of other brands to underline your trustworthiness makes for a winning strategy when adding social proof to your site, it's also important to note that, for most consumers, what matters most are the experiences of people similar to themselves.
This is partly why 89% of people point out recommendations from people they know as the most trusted form of social proof. Knowing this, it's not a bad idea to look for ways to make the social proof on your website as relatable as possible.
If you're a mainly B2C business, one great strategy to employ is to tell member stories.
Check out how Superhuman, a meditation subscription service, includes several video testimonials about people's paths towards improved emotional health. These provide website visitors with personal, real-life experiences and are a great way to convey the brand's message without coming off as too sales-y.
However, if your target audience consists of fellow businesses, case studies and use case pages should be your go-to.
For example, Optimal Workshop continually publishes case studies on its blog. In these stories, the business provides real-life accounts about how successful brands utilize Optimal Workshop's UX tools to deliver exceptional customer experiences on their websites.
Crowdspring does something similar with a crowdspring case studies page.
Social media communities
Social proof is a powerful marketing tool. However, showing testimonials on your website won't always be enough to drive success. At least not on its own.
Yes, it will boost conversions. But if your goal is to raise awareness about your brand or products (and prove your authority in competitive niches), you will have to expand the channels on which you employ social proof.
Social media provides excellent opportunities for doing just this.
Considering that approximately 1 in 4 users go to social media to find inspiration for things to buy, research products, consume branded content, or interact with like-minded communities, it's a great idea to use its power when attempting to boost your business' reputation.
There are several effective tactics you can employ.
For example, you can encourage people to share your content on their social media profiles, or you can show the size of your social media communities on your website, like Aura.
And, if you're committed to combining the power of social proof and social media, you can employ user-generated content, as done on Salomon's product pages.
Expert opinions and influencer collaborations
Finally, as you look for ways to include social proof on your website successfully, don't forget that one of the best ways to boost brand authority is to associate yourself with the people your target audience trusts.
In addition to friends and family, consumers also place a lot of trust in relatable influencers (not celebrities!) and experts. A recent survey from Matter confirmed that endorsements by social media influencers resonate with 60-70% of online buyers, while those by industry experts appeal to 50-58% of people.
This happens because we are more likely to be persuaded by people we like and those we want to be like. This is the principle of liking.
Considering this, brands who want to stand out might want to consider showing off some of their partnerships on their websites.
This is what Levi's did with its "Buy Better. Wear Longer." campaign, in which it collaborated with six activists to encourage users to check out its new secondhand program.
Or, for a more technical example, check out how Neutrogena presents its principal skincare scientist to show that industry experts develop its products.
Final Thoughts
Social proof is an excellent addition to any website. We could argue that a site that doesn't include social proof isn't complete.
However, with the dozens of methods for including social proof on your pages, you might feel insecure about the best way to display reviews, ratings, testimonials, and endorsements. If that's the case, you'll find that the eight strategies listed above make for the perfect start.
So, whether you choose to implement one or all of these tactics, you're guaranteed to see an improvement in conversion rates and brand authority, and brand equity. All you have to do is pick the strategies that offer you the highest returns with the least amount of effort involved.