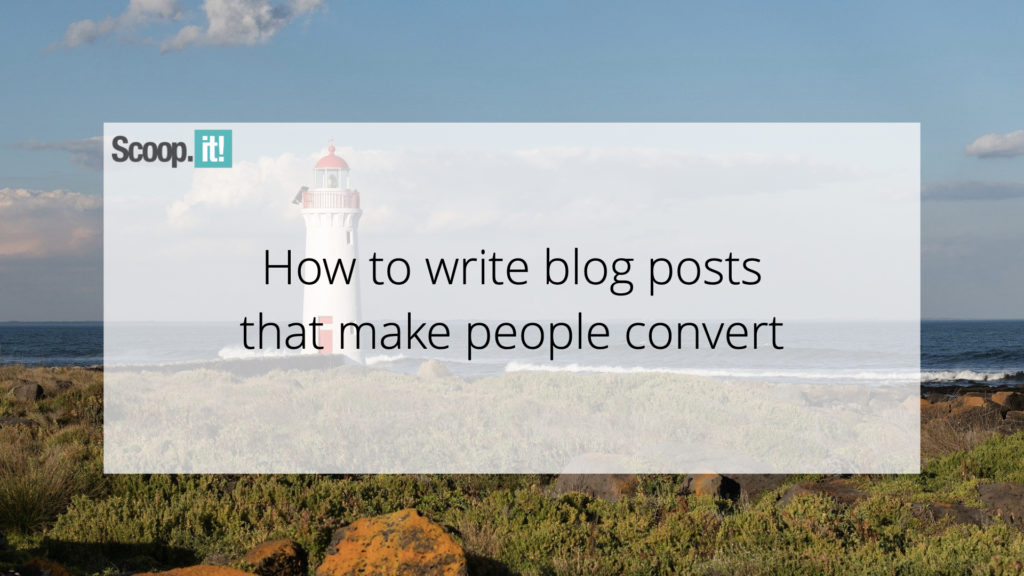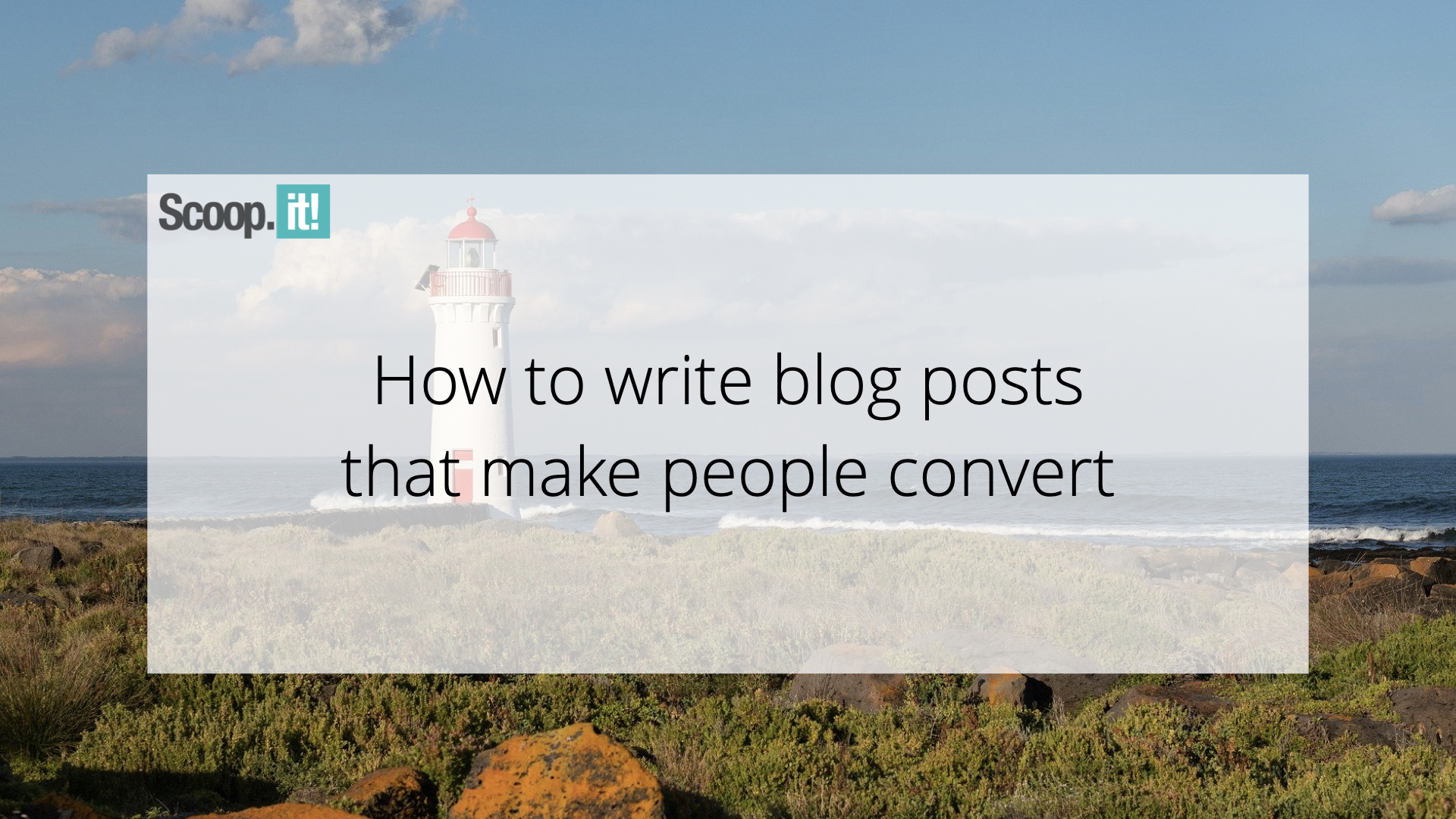 In the world of content marketing, there are always two sides. And all business owners and marketers sure do want to stay on the greener side of the marketing field: where the traffic they receive makes people convert.
It's not an easy feat, however. But that doesn't mean it's not doable. That's why, in this article, we will be discussing some tips you can follow to stay on the lusher side of the market.
What separates high and low-performing blog posts
This may be a little surprising, but an article that has a lot of traffic and is on the very top of the SERPs isn't always considered a high-performing blog post. 
What qualifies as a high-performing one, then, if not an SEO-rich post? You may have already guessed it: an article with a high conversion rate.
In order to persuade people, your article must be engaging, interesting to its target audience, informative, and share a memorable story that will resonate with its reader. 
Although a persuasive and clear Call-To-Action (CTA) is already a given aside from the abovementioned requirements, there are also other tips you can apply to effectively execute a high-performing blog post.
Blog strategies you can use to boost conversations
Here are a few such strategies:
1. Introduce your offering early in the article in a non-promotional way
It is vital that your audience gets acquainted with your product early on. However, you must be careful with the way you deliver it. As much as you want to turn your traffic into conversions and revenue, a blog post that is too "salesly" may discourage your audience from interacting with your post. 
The goal is to have them click on your CTA and not click the exit button. Here are a couple of techniques to help you achieve that goal:
Build trust with your audience by using credible references and facts. You can do this by sharing product reviews that are backed up by data and testimonials.
Sell your brand's story more than your product pitches. What goes on behind the scenes? Who are the people behind the project? When your readers have a personal connection to your brand, promotions won't appear obtrusive. Learn what sales strategies work for your customers. 
Make your blogs educational. Help them solve a problem with a step-by-step guide and show (not tell) how they can use your product to guarantee a solution.
Focus on establishing an authentic connection with your reader by including screenshots of your brand's relatable social media posts and impactful news and updates.
Mention your product in a non-promotional way. 
2. Only target Sales Qualified Leads (SQLs)
Imagine sales as a game of darts. Your dartboard is the parameter of your possible sales, and your product pitches are your darts. When one plays darts, you target the bullseye as much as possible to get the highest score. But what does it have to do with marketing?
Well, it's pretty obvious: your bullseye is your Sales Qualified Leads (SQLs). 
To ensure your dart's landing, though, you have to learn more about your target market. 
Identify who will benefit from your offering by learning the demographics of your prospects. You can do that by utilizing Customer Relationship Management (CRM) software to learn how your customers respond and which demographics are more aligned with your pitch.
If you are part of the 46% of companies who do not use CRM data, now may be the time to consider it.
Source: superoffice.com
According to Infosys, 86% of consumers say that their purchases are influenced by how personalized their experience is. 
But how do you find out if your blog is personal enough? You can assess the effectiveness of your specifically-curated pitches with conversion tools to see if expected readers have been interacting with your blog.
3. Use pop-ups
Who says you cannot offer surprises in your articles? 
You absolutely can, and you can do it with conversational pop-ups. Strike a conversation with your reader by asking them a question that you can offer an answer to and leave a lasting impression.
Source: optimonk.com
You can ask direct questions to them that are relevant to what you can offer. It can be something like, "do you want to know the most effective regimen for clear skin according to women in 2022?".
Not only does it capture their attention, but it's also a window to get them to interact with your blog. Whether it's signing up for your email marketing or browsing through your recommendations, a pop-up is another way to connect with them. 
4. Make your article SEO-friendly and choose keywords carefully
Having conversions starts with getting a reader first, and for that to happen, your blog must appear in search engine results.
In other words, your article must have neon signs pointing to it, and in the world of marketing, those neon signs are keywords and SEO Elements.
Identifying relevant keywords isn't as difficult as it sounds. The key is to adapt the mindset of your potential reader. Ask yourself or consult keyword research tools to know what they could possibly type down on search engines that will lead them to your articles. 
Once you have identified them, narrow down the keywords that are relevant to your content that have the highest traffic on search engines. This will aid in the visibility of your articles and promote higher traffic. 
Source: brandignity.com
5. Build to your CTA naturally
Remember this: Your CTA is crucial. It is the bridge that will lead readers to convert — making it a must for a strong eCommerce Return-on-Investment (ROI). 
At the same time, as much as it's vital, you do not want your readers to feel overwhelmed with the prompts in your article. Instead, you want them to feel a sense of urgency to grab your offering in a natural way.
This is how you can achieve that:
6. Structure your headlines around the WIIFM Factor
We talked about SEO keywords as neon arrows, and naturally, the obvious next step would be to look at what it's pointing at: your headline.
Take a look at this blog post's headline, for example: 
Source: contentsnare.com
You immediately know what you can gather from the article from the get-go. 
If you are a reader who typed in a question about how to build a web design business in your search engine, this headline will give you an "aha" moment. You might even be motivated to bring out a pen and paper to list down all the necessary details.
Because the headline itself tells you that this article is what you need, it has the answers you are looking for. This is the emotion you want to evoke from your readers if you want to produce a high converting article.
In order to do that, you have to structure your title in a manner that will be beneficial for your reader. Think from their perspective, and ask yourself, "what's in it for me?"
The answer should resonate in your title. Deliver it in a clear format, and do not forget to add relevant keywords to hit your target SEO scores.
7. Use a hook
Before you can reel someone in to convert, you must hook them into reading first. 
Fun fact: 55% of those who click on pages do not stay longer than 15 seconds. Quite a tight frame to discuss everything, we know. 
One of the goals of your blog post is to make people stay and get them interested after the 15-second mark. This means there should be multiple hooks all throughout your blog post that will encourage them to read further and engage with it. 
Having a remarkable title and writing a riveting introduction make up your first hook, but as your readers scroll down your post, they must keep finding reasons to stay.
What could that be? More hooks like this:
If you have a clear understanding of who your target audience is, you know what they are looking for or what they are meaning to solve by reading your blog. Insinuate that they found the right blog post.
Tell them what they can look forward to or discover as they read through. Write enticing sneak peeks with enough details to captivate your reader and make it known that what they are looking for is there.
Address the topics they might be on the lookout for, and provide operative tips, information, and solutions that they can tuck into their pockets if they read further along.
8. Try the APP approach throughout your post
Now that you have them hooked, it's time to offer your readers a cup of tea. And one of the best ways to have tea is with biscuits. Let's unwrap your virtual biscuit in an effective blog post that uses the 'APP' approach. 
The acronym APP stands for Agree, Promise, and Preview. 
The first step to this approach is to have something you and your reader can both agree on. Have them nod about this data or that familiar tip. Another effective way to do this is to agree with the obvious sentiments addressed in your blog post.
Second, promise an effective solution that they can easily follow. Thirty-three percent of blog readers regularly subscribe to blogs for a simple reason: to learn something. 
Providing enough material to address the need for solutions and learning will help reel more readers in.
Source: hubspot.com
Lastly, show them a preview of what they can find in your blog. Outline the details of your topics and important details that will catch their attention.
9. Try Bucket Brigades 
Another way to keep your readers from clicking out of your blog post is to add bucket brigades. This is a simple copywriting method that elevates your blog post to a provoking read.
Not only do bucket brigades add more spirit to your content, but they also direct your readers to look at what else you can offer in your blog. These phrases are also short, easy to read, and can be used to assert your point in a capsulated manner.
You can use them in introductions, the body, and the summary of your blog post. Some examples of bucket brigades you can use are as follows:
Let us show you how
Look at this
In conclusion
The bottom line is this
So
And
Thus
10. Leverage images, social media posts, and interactive tools
More than content, your blog post must be visually appealing and stimulating to keep your readers' attention. 
With our brains processing visuals up to 60,000 times faster than text, utilizing images, infographics, social media posts, and interactive tools provides your readers with more connection with your blog post and products. There's a reason influencers use photography to grow their follower lists. 
To tap into visuals, you can make custom images for your blog post.
Source: TheNextWeb
Not only can these make the page more attractive to its viewer, but they can also help your reader visualize your brand and its concept. An image will be part of your brand's identity and something your readers can recognize easily.
At the same time, you can introduce your brand's unique and skillfully designed logo, not just in your blogs but on your social media as well. 
It is worth noting that 78% of sellers with social media accounts have higher sales than those who do not have them and a 40% chance of hitting their targets with a regular social media presence.
11. Tell a story 
You hooked your readers, got them to stay, and have built your CTA — what else can you do?
Here's what: leave a lasting impression by providing a story that will resonate with your readers. Give them something to remember about your blog post by evoking a sense of connection.
Did you know that an article with a story gets 300% more people to read from top to bottom?
Source: groovehq.com
With readers staying up to 5 times longer than average on an article with a story, it is vital to establish a relationship with them by providing a thought-provoking narrative. This narrative doesn't need to be a story — you can share fun step-by-step instructions on how to use your product from the POV of someone who is sharing their experience with it, for example. 
Whichever method you use, a story with visuals that is easy to absorb or a blog post that will make your readers the hero, the magic of storytelling will keep them with you till the very last word.
Get ready to write a high-performing blog post that hooks, converts, and delivers
Good blog posts have content that excites people, engages with them, and makes them curious to learn more. Test out these tips and tools to help you write such a blog post today.