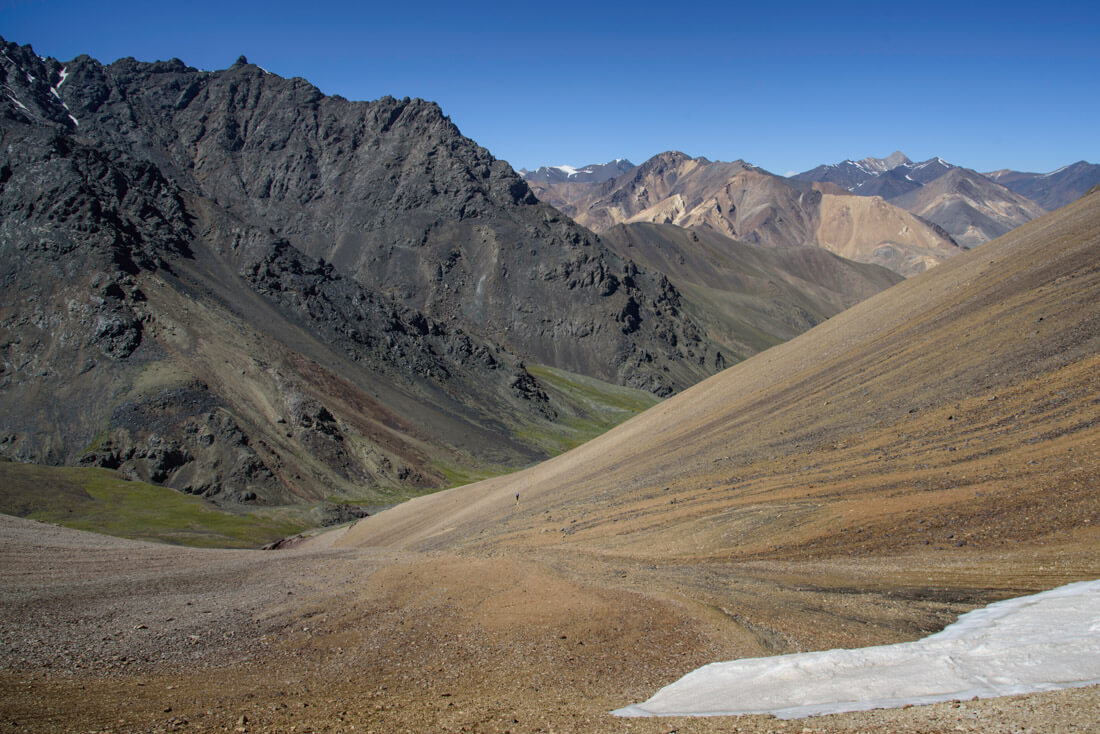 The ex-Soviet Republic of Tajikistan is a truly wild country that you don't want to miss in your Silk Road journey.
Home to the Pamir range, one of highest mountain ranges in the world, the mountains of Tajikistan attract the most adventurous travelers, especially those wanting to drive the M-41, or Pamir Highway, an impressive road and architectural masterpiece that goes through some of the remotest and most beautiful mountain scenery in Central Asia.
With tourism increasing year by year, the country is daily becoming more prepared to receive international travelers and, after spending 1 month in the country, I have compiled this guide that contains all the tips needed for traveling to Tajikistan, plus a compelling 3-week itinerary.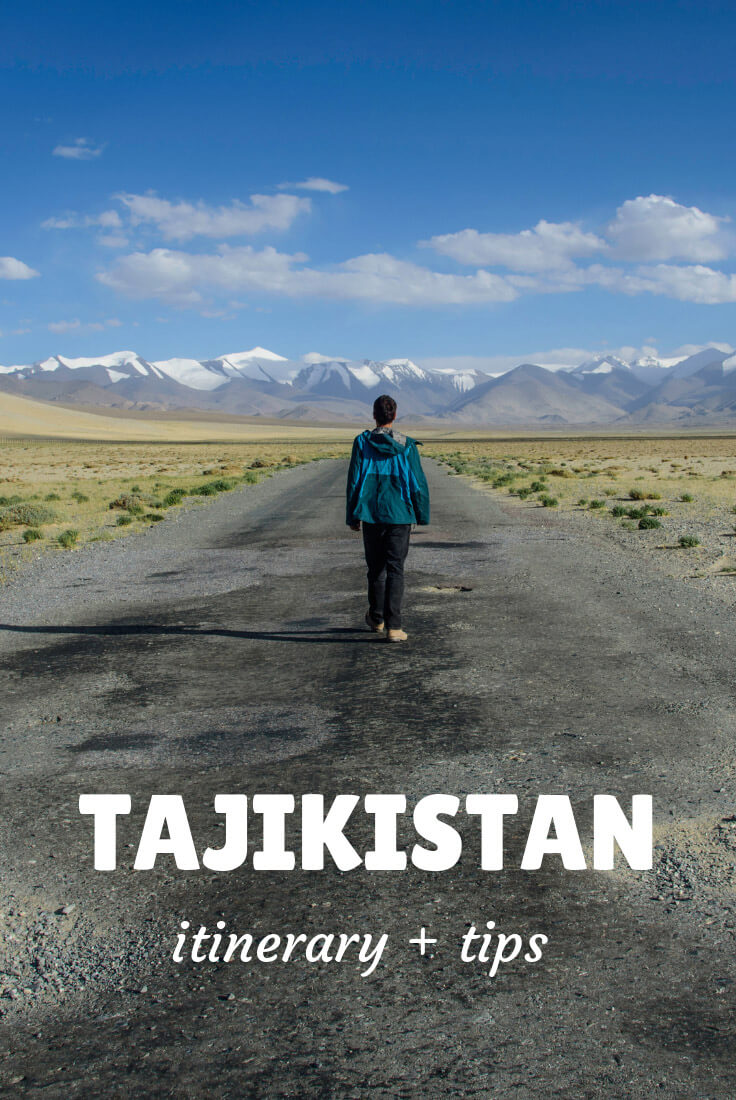 How to get a visa for visiting Tajikistan
UPDATE January 2022
Tajikistan has implemented a
free-visa

policy for up to 52 countries

The free visa for Tajikistan is valid for both airport and land border, and these countries include:

Argentina, Australia, Austria, Bahrain, Belgium, Brunei, Canada, Chile, Croatia, Cuba, Czech Republic, Denmark, Dominican Republic, Ecuador, Estonia, Finland, France, Germany, Greece, Hungary, Iceland, Indonesia, Italy, Jamaica, Japan, Jordan, Kuwait, Latvia, Liechtenstein, Lithuania, Luxembourg, Malaysia, Maldives, Monaco, Netherlands, New Zealand, Norway, Philippines, Poland, Portugal, Qatar, Saudi Arabia, Singapore, South Korea, Spain, Sri Lanka, Sweden, Switzerland, Thailand, Turkey, United Arab Emirates, United States
The rest of nationalities might be able to apply for an e-visa
And you can apply through the official portal, also valid for any port of entry.
The visa costs 50USD, is valid for 60 days, single entry and takes 1 or 2 working days.
Double-entry visa for Tajikistan
For the e-visa, it's finally possible to buy a multiple-entry tourist visa for Tajikistan.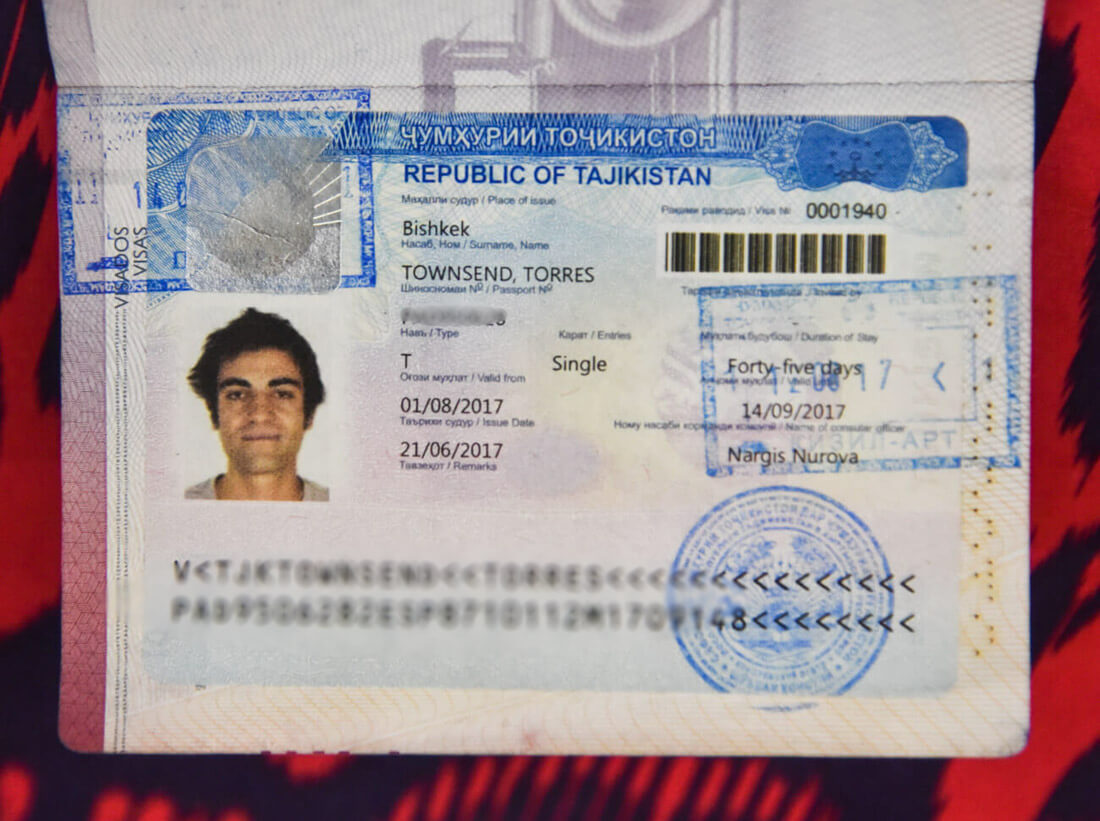 GBAO Permit
The Gorno-Badakhshan Autonomous Region (GBAO) is the region located in the east of Tajikistan, where the Pamir Highway and Wakhan Valley are. 
If you want to visit it, you must tick the GBAO checkbox in the application form of the e-visa, and it costs an additional 20USD.
Now that Tajikistan introduced the free visa on arrival, it's not clear whether you can visit the GBAO with the free visa.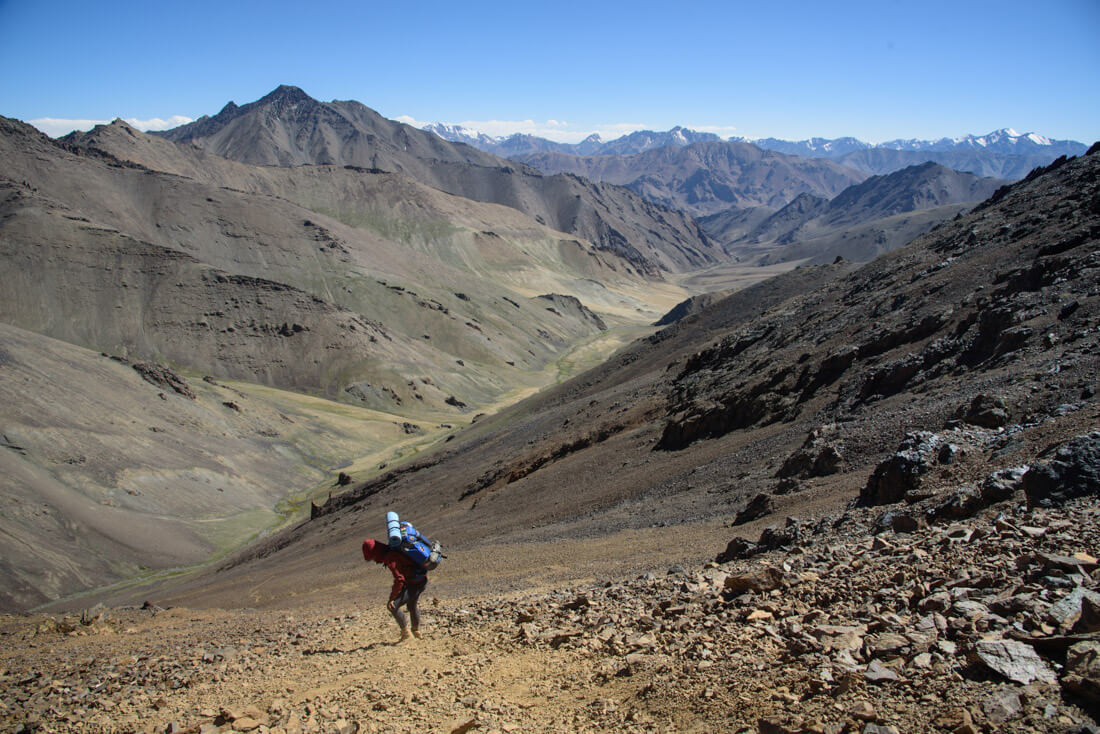 Travel Insurance for Tajikistan
Tajikistan is an adventurous destination, with crazy high mountains, the Pamir Highway, averaging around 4,000 meters above sea level.
Moreover, remember that we are in the middle of a global pandemic so, for traveling to Tajikistan, you should get travel insurance with the following features and benefits:
It covers adventure activities, like trekking
Good long-term plans
Full COVID-19 coverage
And, for that, I strongly recommend IATI Insurance because it gathers all the above, plus readers of this blog get a 5% discount
Best time to visit Tajikistan
If you plan to do some trekking in eastern Tajikistan, you should come in summer.
I remember being in Alichur, a small village in the Pamir Highway and one of the coldest places in Central Asia, and, in the morning, during August, it was -5ºC and there was a freezing, strong wind, so it felt even colder. 
Imagine the weather there during the rest of the year.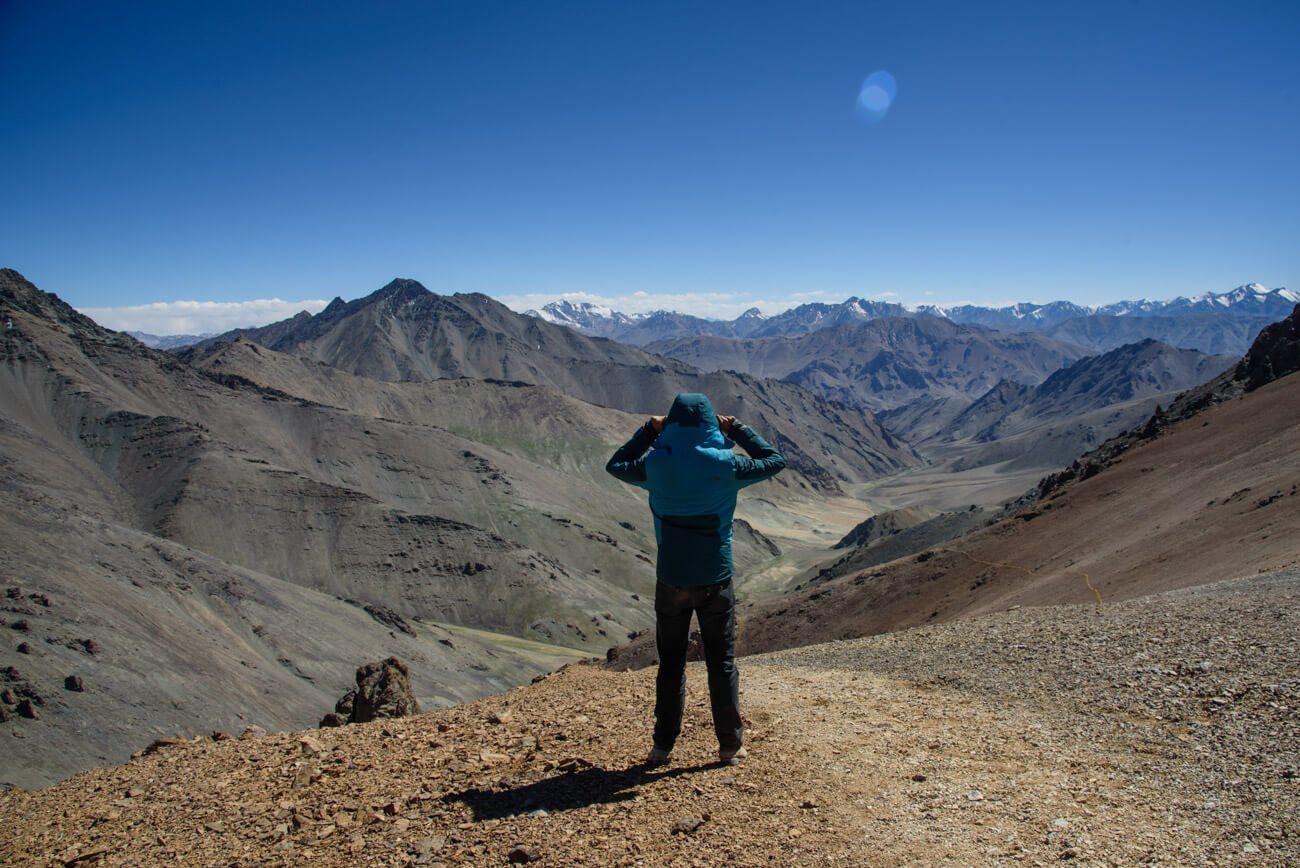 Nevertheless, the Pamir Highway is open all year long so, if you are self-driving, you can drive it at any time.
Actually, my friend Joao Leitao from Nomad Revelations drove it in winter.
On the other hand, the Fann Mountains in west Tajikistan are at lower altitude, hence warmer, so they can be visited during spring and fall. 
I did the 7 lakes trek in September and it was particularly hot!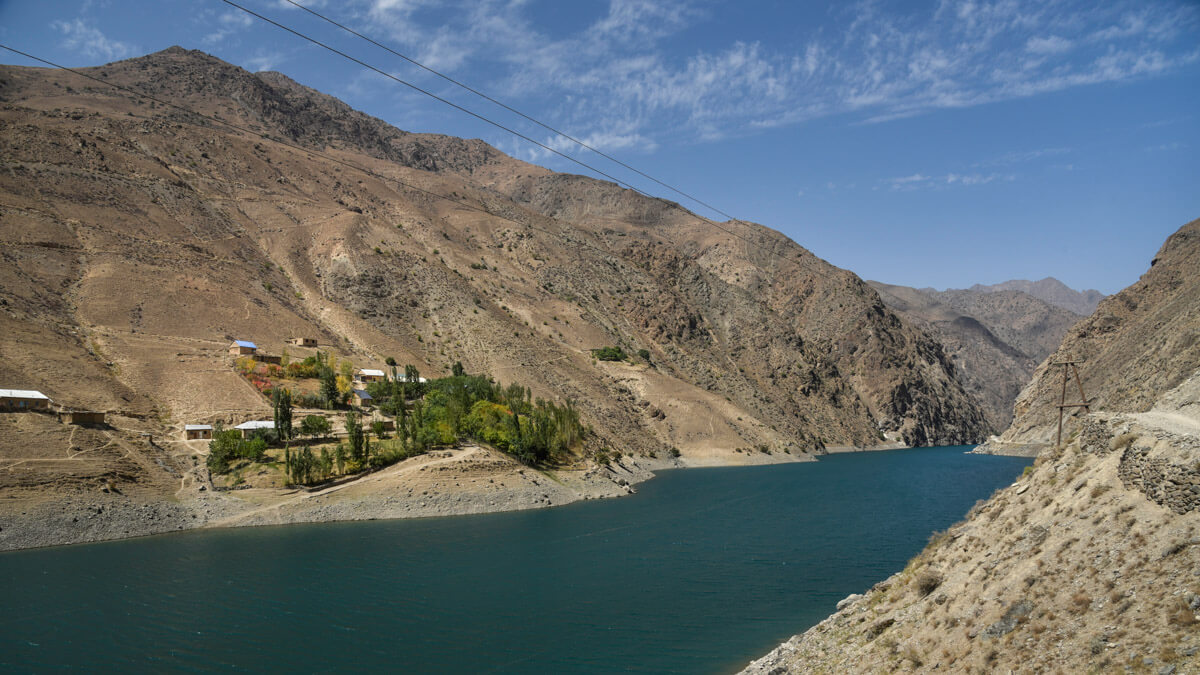 The country, the people and its culture
After the Soviet Union's dissolution in 1991, Tajikistan went through a dark period of Civil War that lasted pretty much until 1997 and it was not only in 1999, that they formed an actual, stable government, even though Emomali Rahmon, who is still today President of Tajikistan today, had already been ruling from 1994.
It was one of the countries most affected by the Soviet Union's breakdown, as all their economy and development depended on the Russians so, after getting their independence, the country went to ruin.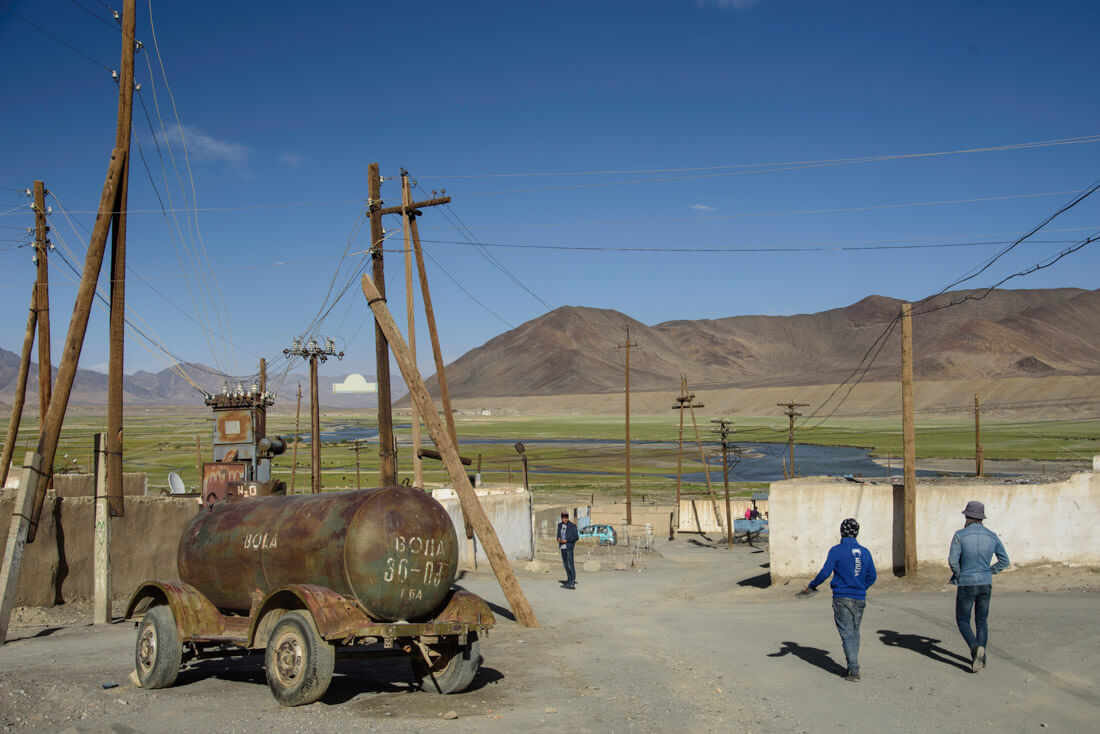 That crisis can still be seen today, as this is clearly the least developed of all the Stans (not counting Turkmenistan), a country with high rates of unemployment, and the fact that most of their infrastructure is still from the Soviet Union times.
It is also the least Westernized country, also due to the fact they are far from Russia so, unlike Kyrgyzstan and Kazakhstan, their cultural influence is not that visible, hence they have less international exposure.
Actually, after having some conversations with quite a few highly educated Tajiks in Dushanbe, I felt that they don't really know anything about what is going on in the outside world.
They were people with very few Western values and no apparent ambition who asked me many times why I would ever want to travel to Tajikistan.
Moreover, Tajikistan is one of those fake democracies where elections are celebrated but there is only one political party, so the same President has been ruling since 1994.
There is no freedom of speech and I remember when my Australian friend, Sam, was talking to a local man for about half an hour at the main square in Dushanbe, a man in a suit came to ask what was going on and invited him to leave.
This means that, still today, the Government doesn't like their citizens to get international exposure.
The Tajiks – Tajiks are a Persian ethnic group who live mainly in Tajikistan and Afghanistan, but also in Xinjiang (China) and Uzbekistan.
Actually, nearly half of the total Tajik population live in Afghanistan.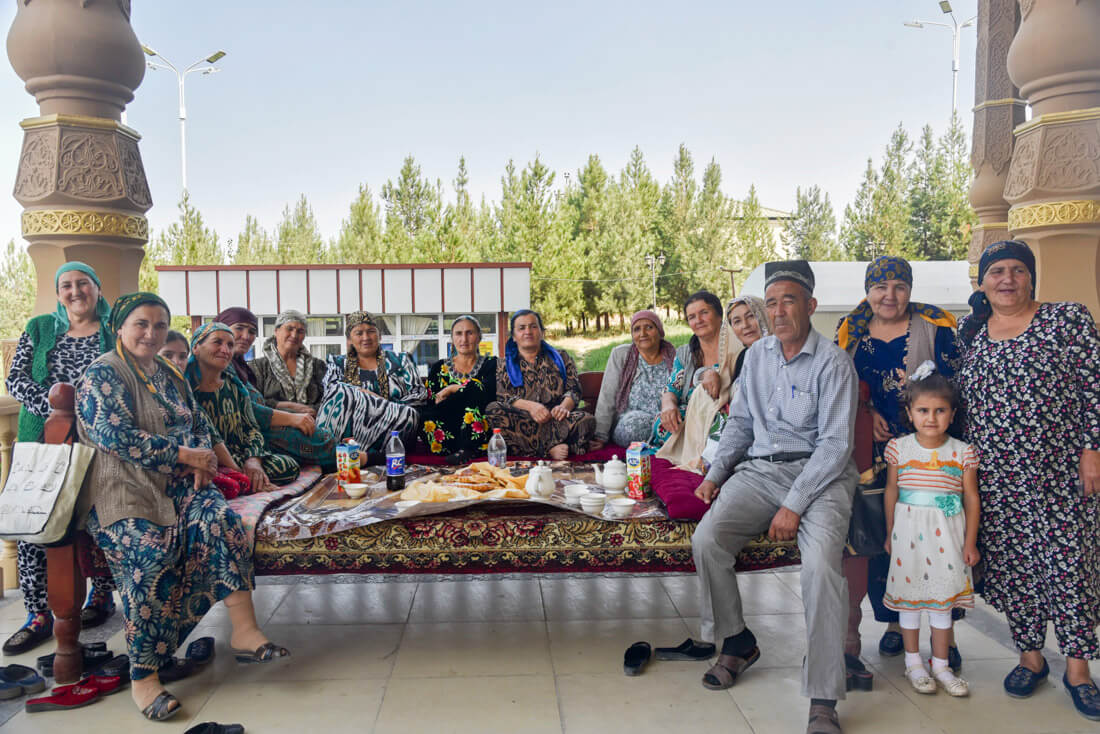 Nevertheless, you should know that, like all the Stans, Tajikistan is ethnically mixed and, actually, most of the people living in the Pamirs are Kyrgyz, whereas those in the Wakhan Valley are Wakhis, so if you want to meet the real Tajiks when you are traveling to Tajikistan, you will have to explore Dushanbe and the western part of the country.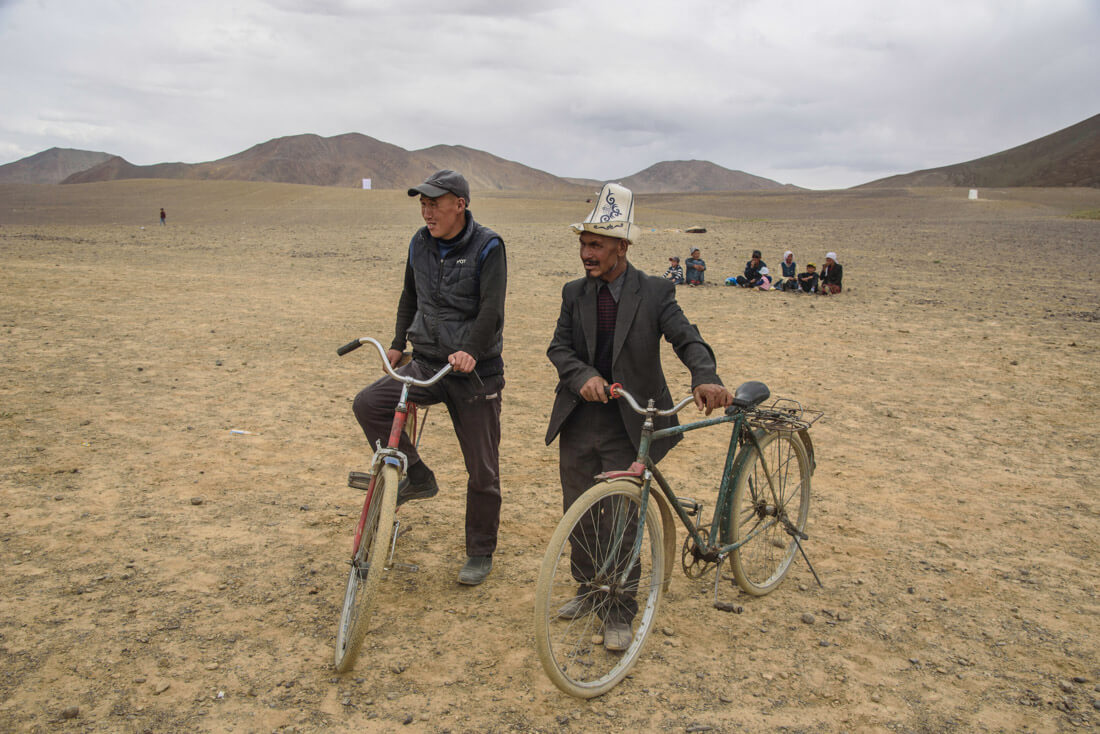 Language – Tajik, which is a dialect of Persian (the language spoken in Iran and Afghanistan) is the official language. Russian is, of course, widely spoken among most people. English tends to be a problem across all the country. I recommend you learn some basic Russian before you visit Tajikistan. 
Religion – Tajiks are Suni Muslims but, like in all Central Asia, religion is not a very big deal. However, I felt that Tajiks were the most religious people in all Central Asia, especially those from the Fann Mountains. I remember that the men there never said hello or shook hands with my girlfriend.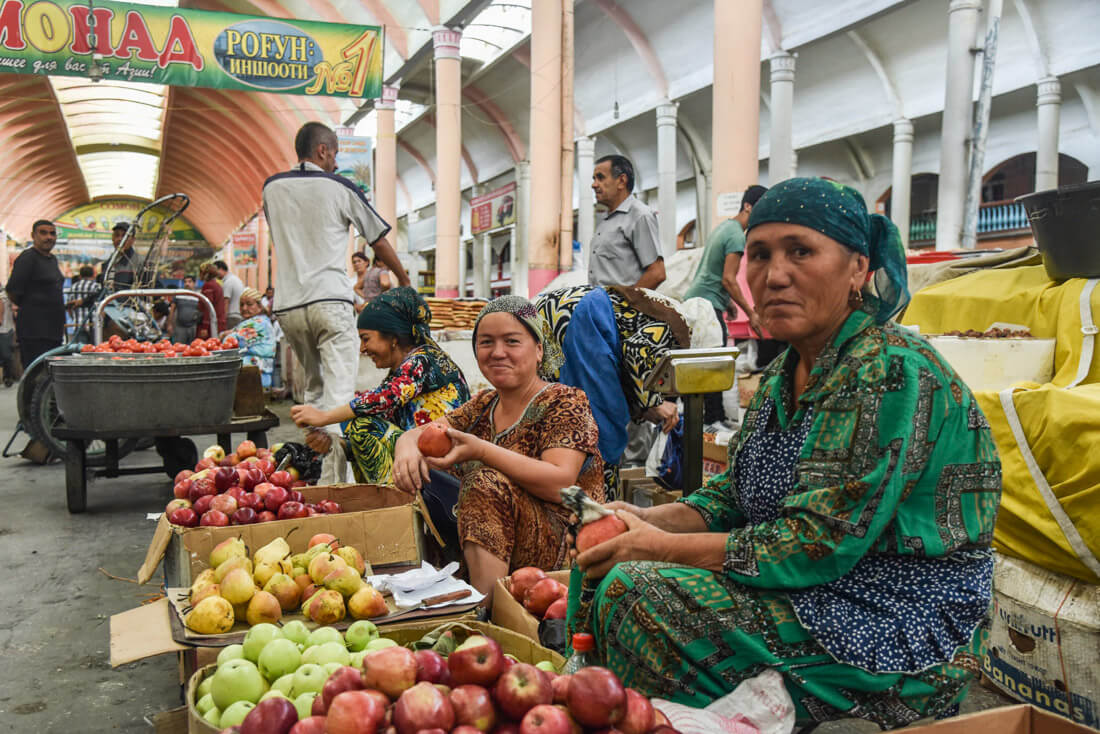 How to travel to Tajikistan
Travel to Tajikistan by air
Traveling to Tajikistan by air is very easy, as there are many international flights connecting Dushanbe with Europe.
If you intend to travel the Pamir Highway, many people fly into Osh, the largest city in southern Kyrgyzstan and the beginning of the M-41 on the Kyrgyz side.
Travel to Tajikistan by land
Moreover, if you want to travel to Tajikistan by land, know that it shares a border with 4 countries and most of them have multiple border crossings. 
Kyrgyzstan – There are 6 border crossings and 4 of them are open to foreigners. The most obvious is the Kyzyl Art border crossing, which is the one that follows the Pamir Highway. For more information, read the latest Caravanistan updates.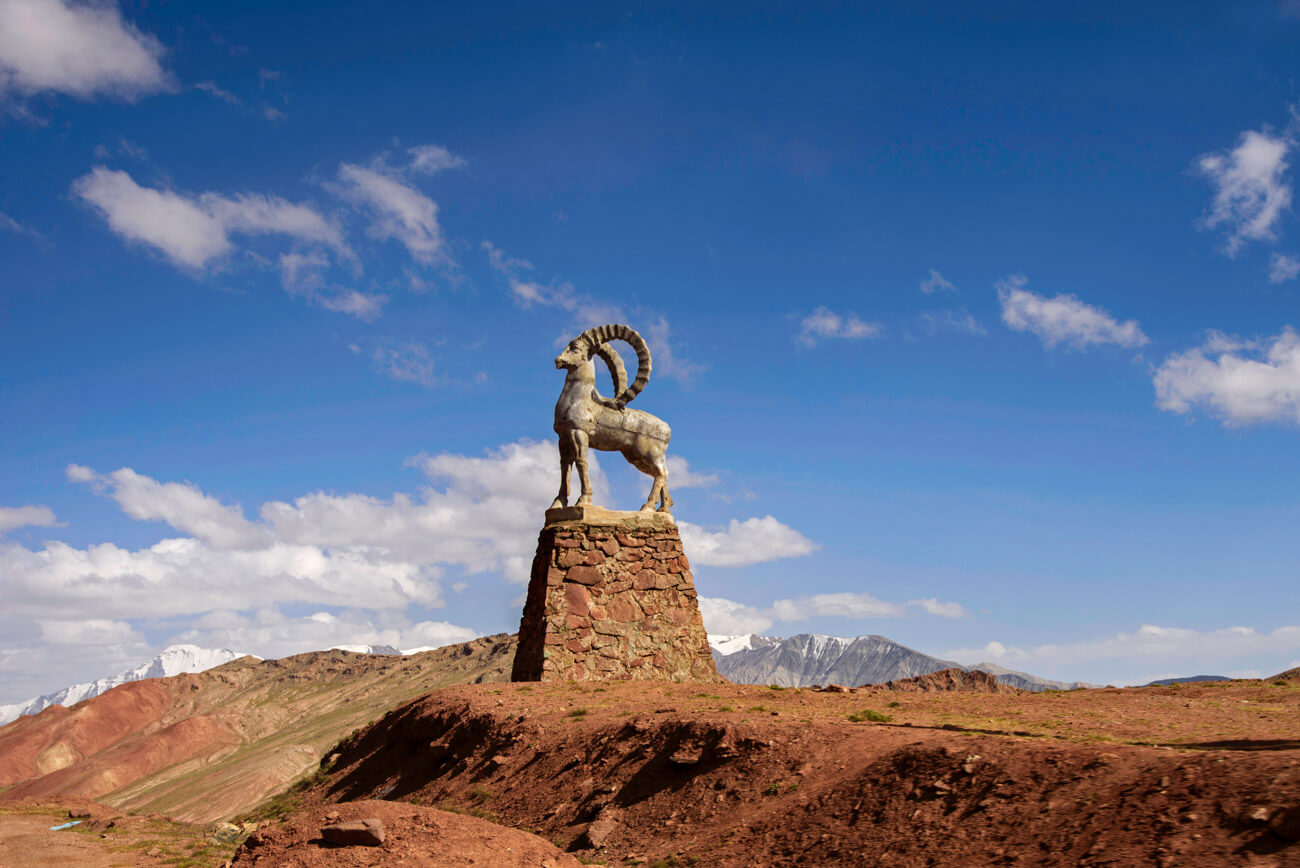 Uzbekistan – There are 5 border crossings with Uzbekistan and all of them seem to be open. I personally crossed the one at Konibodom, that links Khujand with the Fergana Valley, but if you don't plan to visit that region, it is not very convenient. The Oybek border crossing is the one that connects Khujand with Tashkent and Penjakent is the one that connects the Fann Mountains with Samarkand. For more information, check the latest updates on Caravanistan.
Afghanistan – You can cross at Ishkashim, the gate to the Wakhan Corridor and a very safe part of Afghanistan; or the border crossing south of Dushanbe, which is also open but leads to Kunduz, a not very safe part of Afghanistan. Both borders are open but, if you plan to travel back to Tajikistan, remember to have a double entry visa.
China – Apparently, Kulma Pass is open now, as long as you have a valid printed visa on your passport. For more information, check the latest updates on Caravanistan.
Kulma Pass leads directly to the Karakoram Highway that connects Kashgar with Islamabad in Pakistan. Read here the full guide.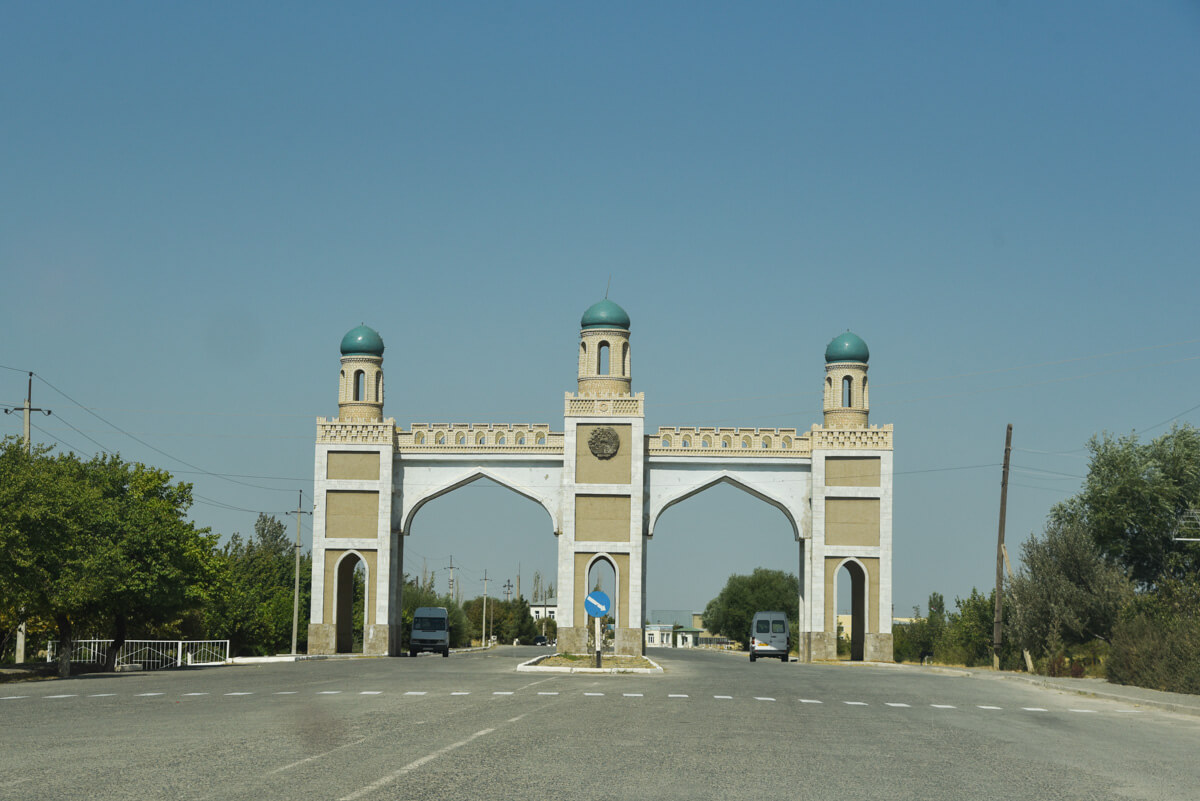 Is it safe to travel to Tajikistan?
In summer 2018, 4 cyclists traveling across Tajikistan were murdered in Danghara, an area relatively close to Dushanbe. ISIS claimed the attack.
That accident triggered a big concern among many travelers and the Tajiks are concerned that it might affect their tourism negatively.
This unfortunate event, however, has been a one-off thing and I personally think that it shouldn't affect your decision to travel to Tajikistan. A similar case happened in Morocco in December 2018 when 2 Scandinavian girls were killed and, so far, it doesn't seem that tourism has been affected.
Aside from that, Tajikistan is a safe country with very low crime rates.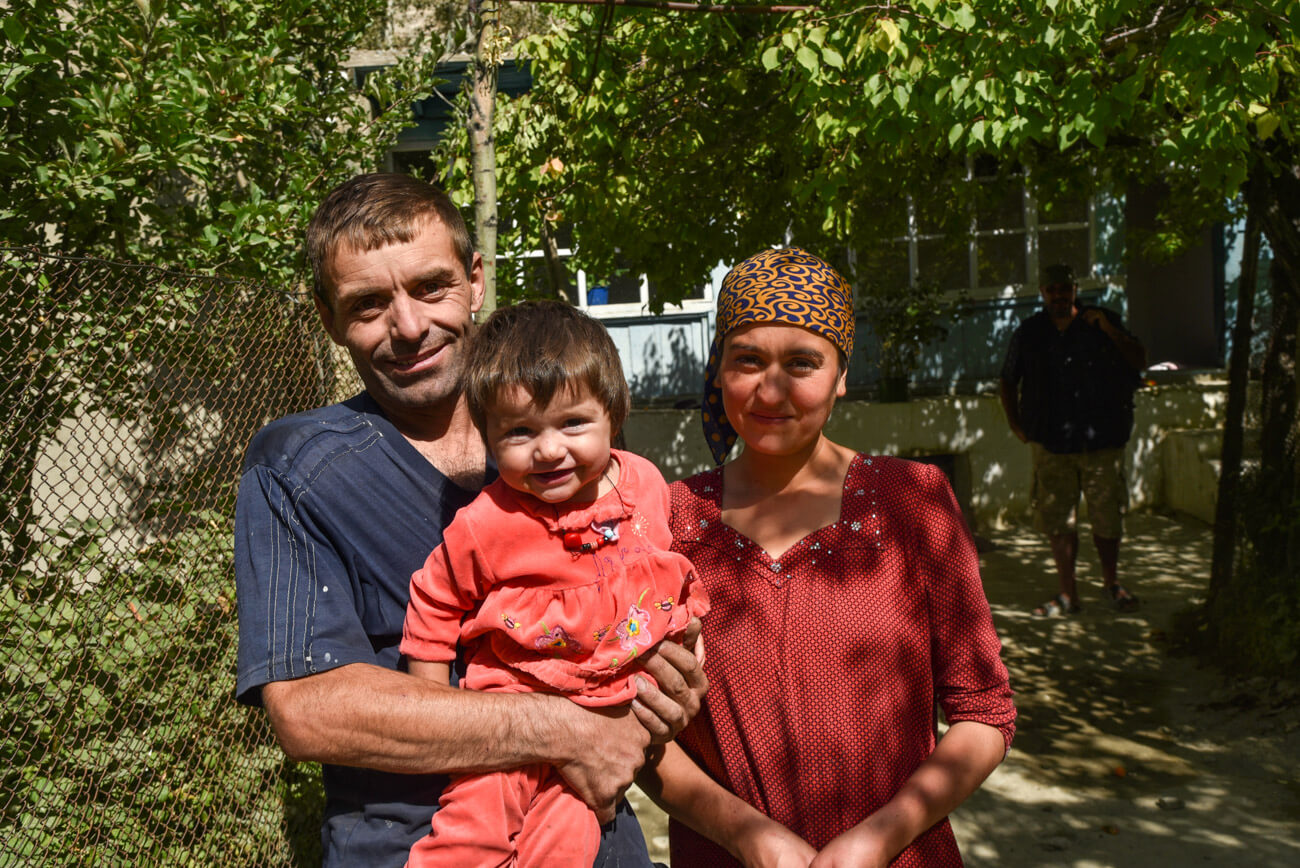 Scams and corruption when visiting Tajikistan
I still remember being in the car with a homestay owner, on our way to Khujand, when he gave some money to a policeman after stopping at one checkpoint.
Why did you give him money? – I said
Oh, this is just the standard bribing procedure. If we don't pay him, then he would try to find a reason to fine or arrest us. 
The corruption in Tajikistan is a well-known fact and some of these police officers also try to rip off foreigners but luckily, as tourists, there is not much they can do to you unless you are credulous and believe their lies.
Common scams include policemen telling you that there is a problem with your Tajik visa or making you pay an entrance fee to a place that, obviously, doesn't require an entrance fee.
Dude, just think:
How the hell there is going to be something wrong with your visa?
And also, where have you been where you need to purchase an entry ticket from a policeman?
Just say no and continue with your business.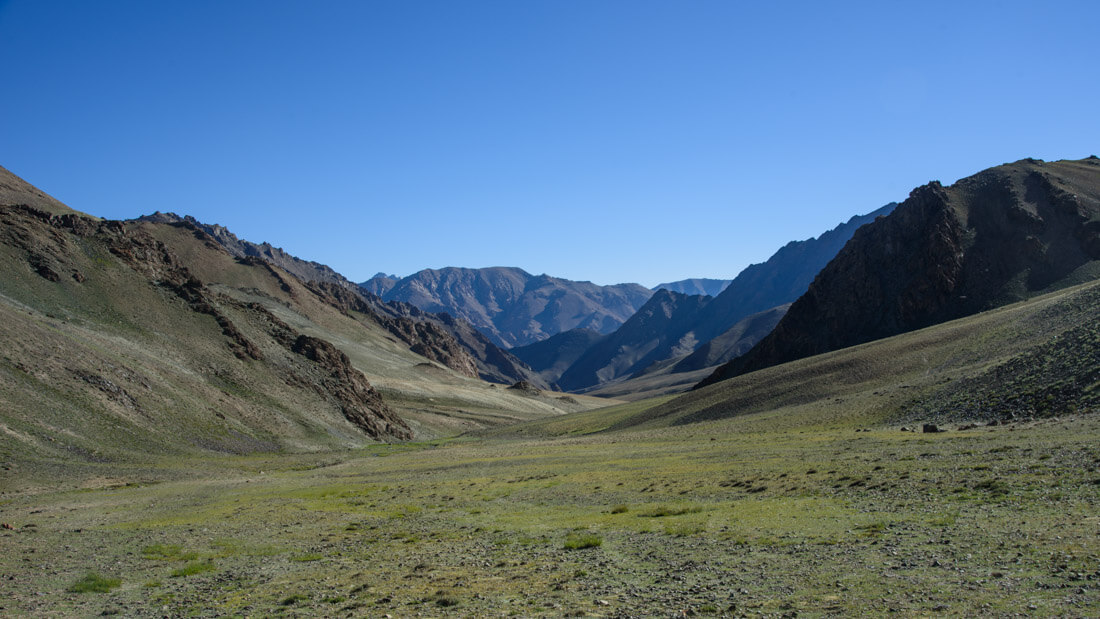 Money when you travel in Tajikistan
The official currency is the Tajik Somoni and, in 2022, 1USD = 12,50SOM
ATMs and credit cards – You can find ATM's in the big cities (not in the Pamir Highway).
How much does it cost to travel to Tajikistan
It really depends on where you go and, ultimately, how you travel the Pamir Highway.
Typically, meals cost something between 1 and 3USD and budget homestays around 10-15USD, which tends to include dinner and breakfast.
In Dushanbe, you can find dorms for 3-4USD and the local transportation ranges from 2 to 10USD, depending on where you go.
For all costs referred to the Pamir Highway, read my guide.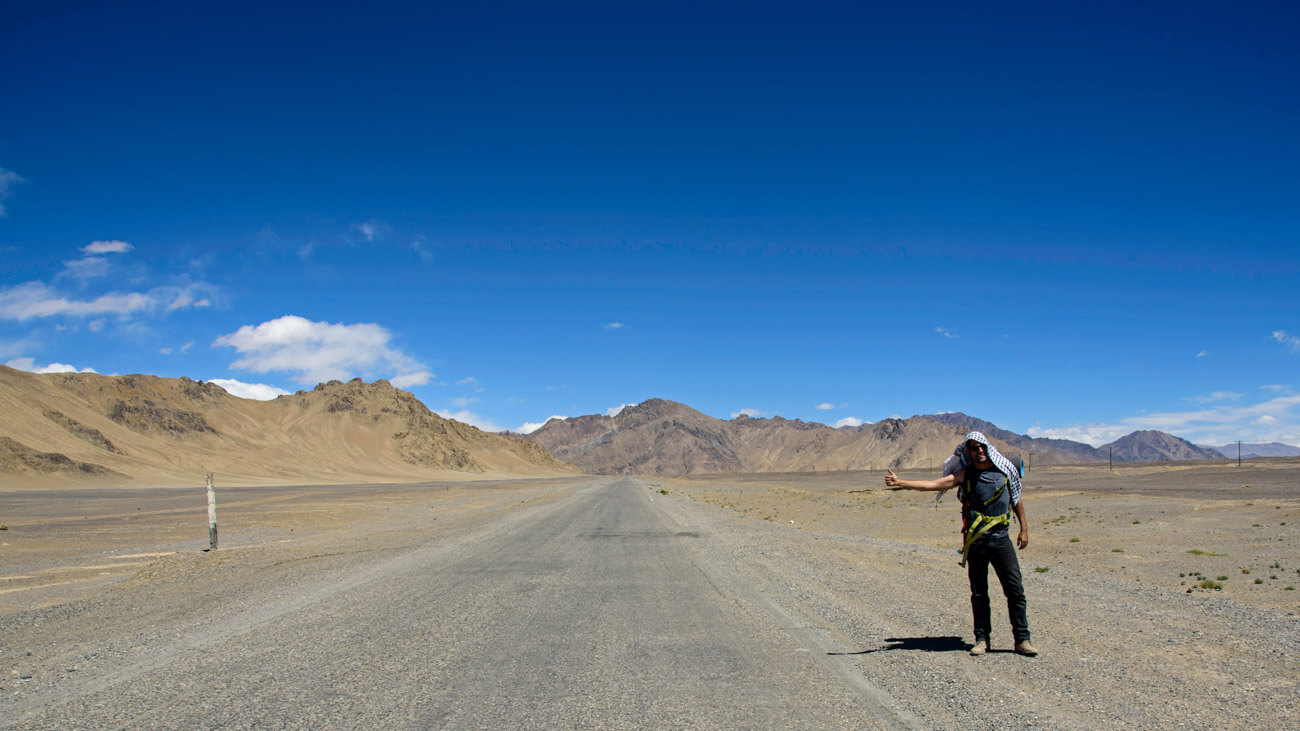 Food and alcohol when visiting Tajikistan.
Heads-up.
Like in all Central Asia, the food won't be the highlight of your visit in Tajikistan. 
In the Pamirs and different homestays, you are likely to eat shorpo for every meal, which is a meat broth.
In local restaurants, you will just find things like shahslik, meat skewers; lagman, a noodle soup; manti, fatty meat dumplings; or plov, rice fried in lamb fat.
As per alcohol, as in all ex-Soviet countries, beer and especially vodka are found everywhere.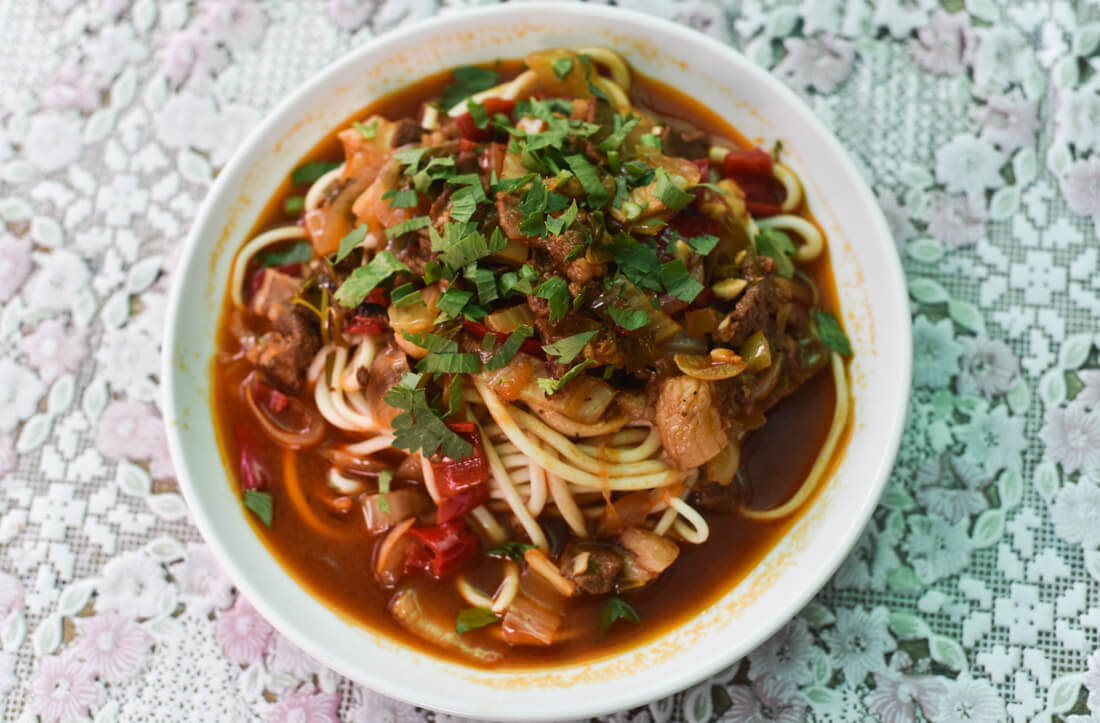 Transportation when you travel around Tajikistan
The below information refers to types of transportation in western Tajikistan, not the Pamir Highway. For this, read my guide to the Pamir Highway.
Marshrutkas – Marshrutkas is what former Soviet countries call their public minivans. They are really cheap and travel between most towns and cities.
Local shared taxis – Actually, we used more local shared taxis than marshrutkas and, as far as I could see, they are the most preferred option among locals.
Hitchhiking – Highly doable and easy! We actually had one of our most crazy hitchhiking experiences, when we spent more than 48 hours in a truck, on our way from Khorog to Dushanbe.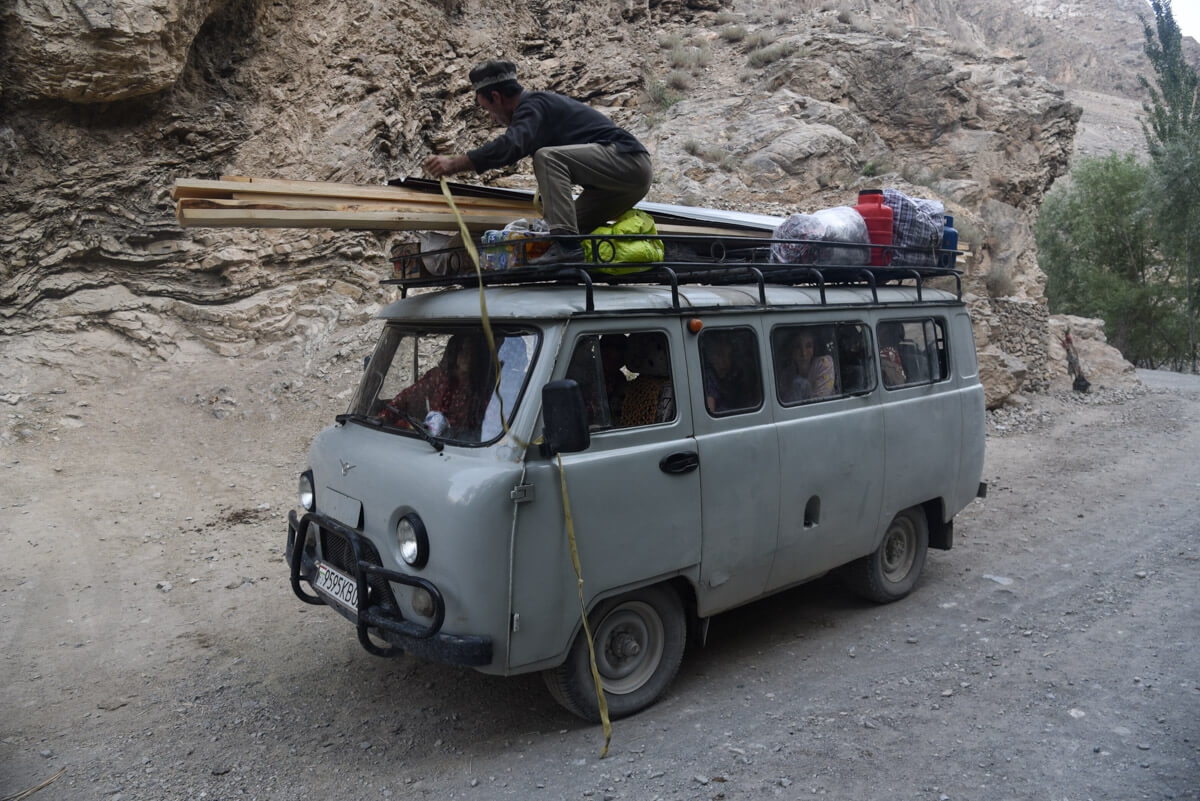 Books for traveling to Tajikistan
Tajikistan Travel Guide by Bradt – The most comprehensive travel guide to Tajikistan. I bought all the Bradt guides to Central Asia (e-Book format). They are, by far, the most insightful guides I have ever read recently.
CLICK HERE TO CHECK PRICES ON AMAZON
Central Asia Travel Guide by Lonely Planet – I am not a fan of this guide, but if you are traveling to all the Stans and want to buy just one book, it is a good choice as well.
 CLICK HERE TO CHECK PRICES ON AMAZON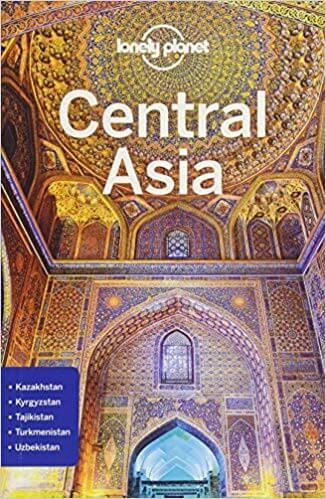 Internet and mobile when traveling in Tajikistan
Wi-Fi – From Murghab to Khujand and Dushanbe, the Wi-Fi connection when you are traveling in Tajikistan is one of the worst I have ever seen. In Dushanbe, the Wi-Fi in my hostel was particularly bad and then every day I would go work to a fancy café and the internet was down every now and then. In the Pamir Highway and the Wakhan Valley, Wi-Fi doesn't exist.
SIM Card – 3G was just OK anywhere outside of the Pamir Highway. I bought MegaFon and, for a few Somonis, I got plenty of GBs.
Accommodation in Tajikistan
Homestays – On the Pamir Highway, homestays are the way to go. I recommend you stay in random homestays, not in the popular ones. This way, the benefits will be spread more equally plus random homestays are cheaper.
Hostels – Hostels are popular, from Khorog to Dushanbe and Khujand.
Click here to check all the available hostels in Tajikistan!
Hotels – In Khorog, Dushanbe, and Khujand you can find hotel options for mid-range travelers.
Click here to check all the available hotels in Tajikistan!
Yurts – In the Pamirs, you can also find nomadic yurt camps where Kyrgyz nomads live.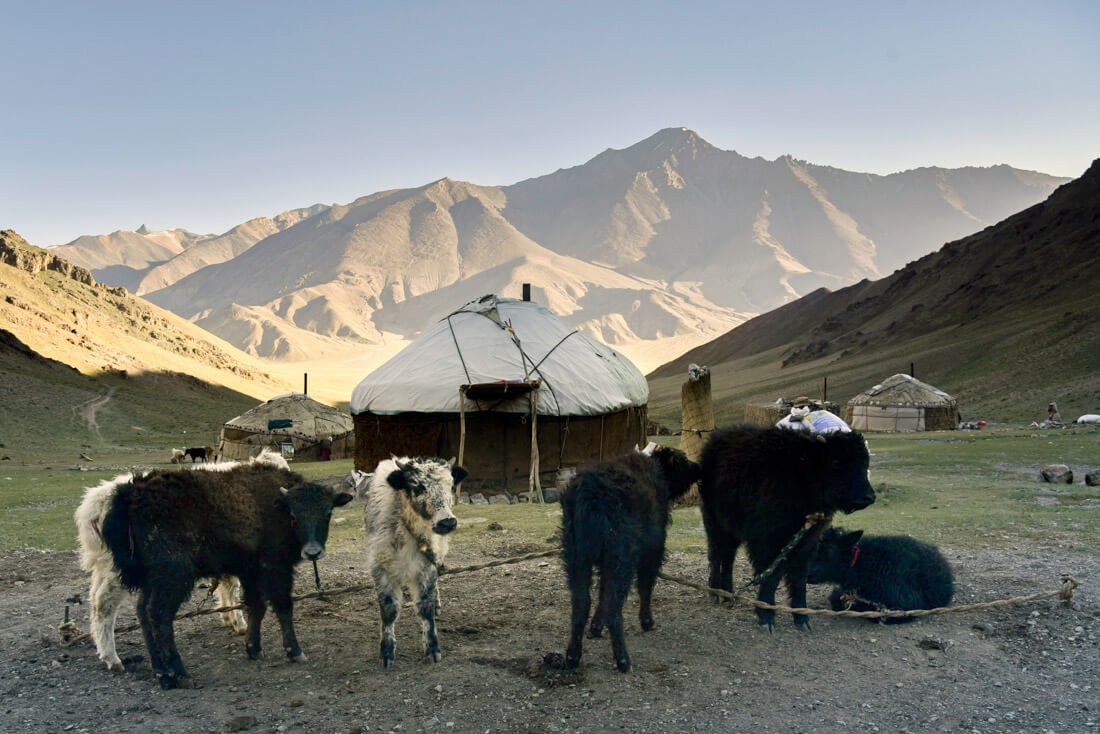 Traveling to Tajikistan – 3-week Itinerary
I traveled to Tajikistan from Kyrgyzstan via Kyzyl Art Pass and left through Uzbekistan at Konibodom, so this Tajikistan itinerary reflects the direction I took.
Map of the Tajikistan itinerary
Things to do in Tajikistan – Pamir Highway (8-9 days) 
Built by the Soviets in 1930, the Pamir Highway is an architectural masterpiece that goes through some of the remotest landscapes you can ever imagine.
Officially, it starts in Osh (Kyrgyzstan) and ends in Afghanistan but the highest and most beautiful part of it lies in Tajikistan.
The following information is just a small summary. For the full guide, read my 6,000-word guide to the Pamir Highway.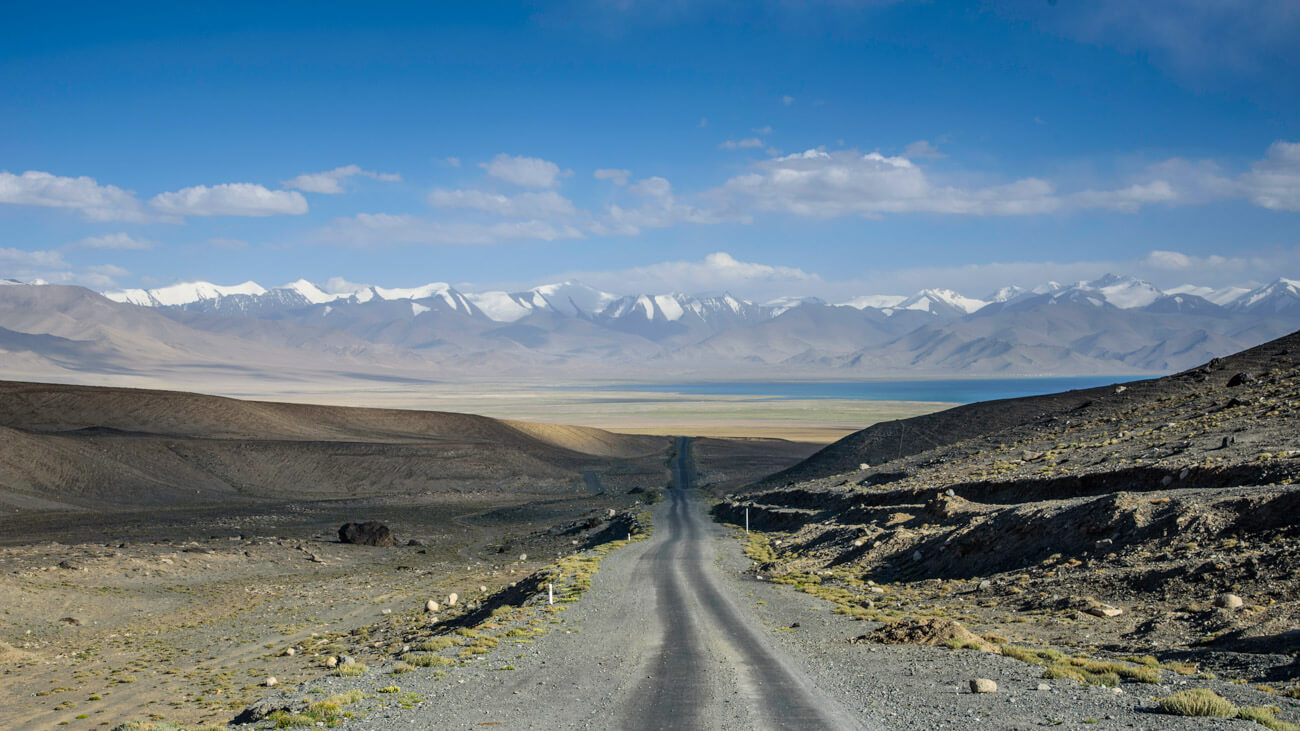 How many days are needed for the Pamir Highway?
Well, it is really hard to say. We spent more than 2 weeks between the Pamir Highway and the Wakhan Valley but that is because we stopped in many places plus we also did a 3-day trek.
Normally, most people take a 5 or 7-day tour (starting from Osh), which also includes the Wakhan Valley, but, to be very honest, it is not enough to explore the side valleys, which is where the most stunning landscapes are.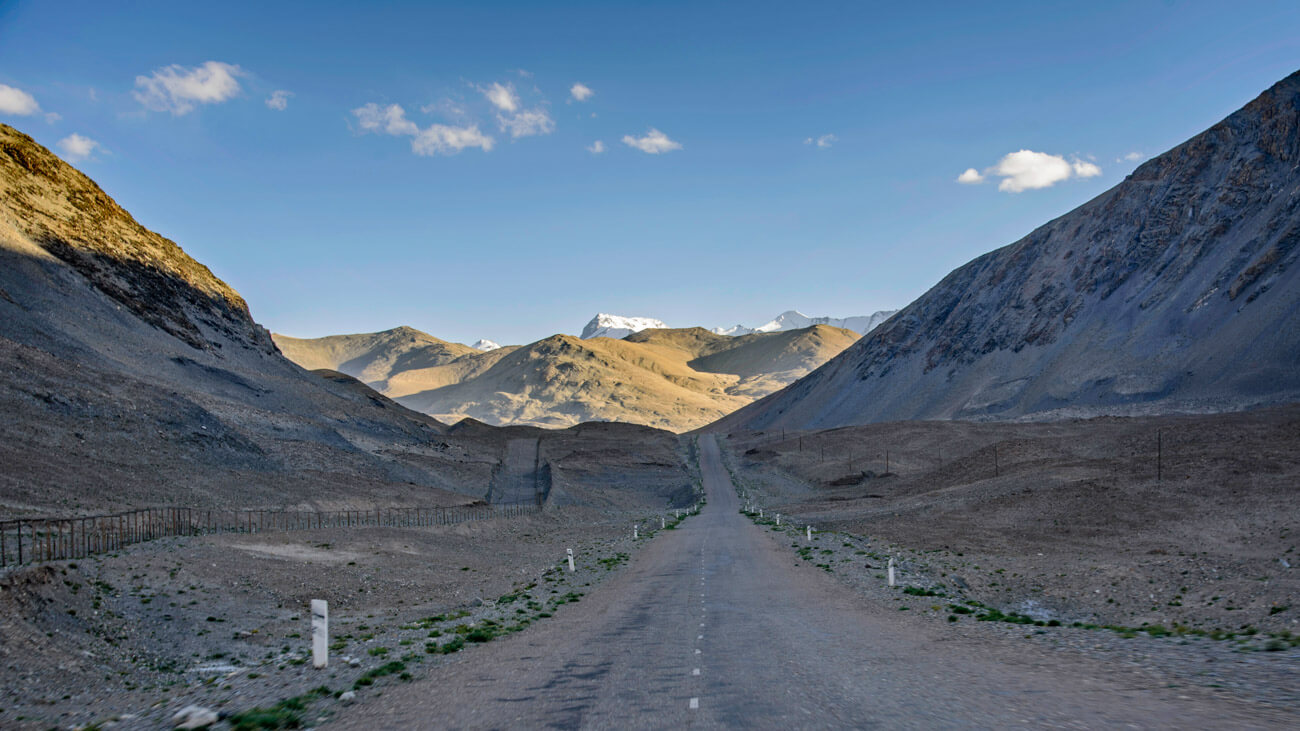 If you don't have the time, I get it but, if you do, here are all the places you need to stop at:
Karakul (1 night) – The first big settlement coming from Kyrgyzstan, Karakul has a very big lake and with some pretty cool snow-capped mountains at the background.
Murghab (2-3 nights) – Murghab is the main town on the M-41 and a base for visiting other places and valleys. We first stayed 2 nights because we waited for a festival and then we stayed a 3rd night after coming back from the trek.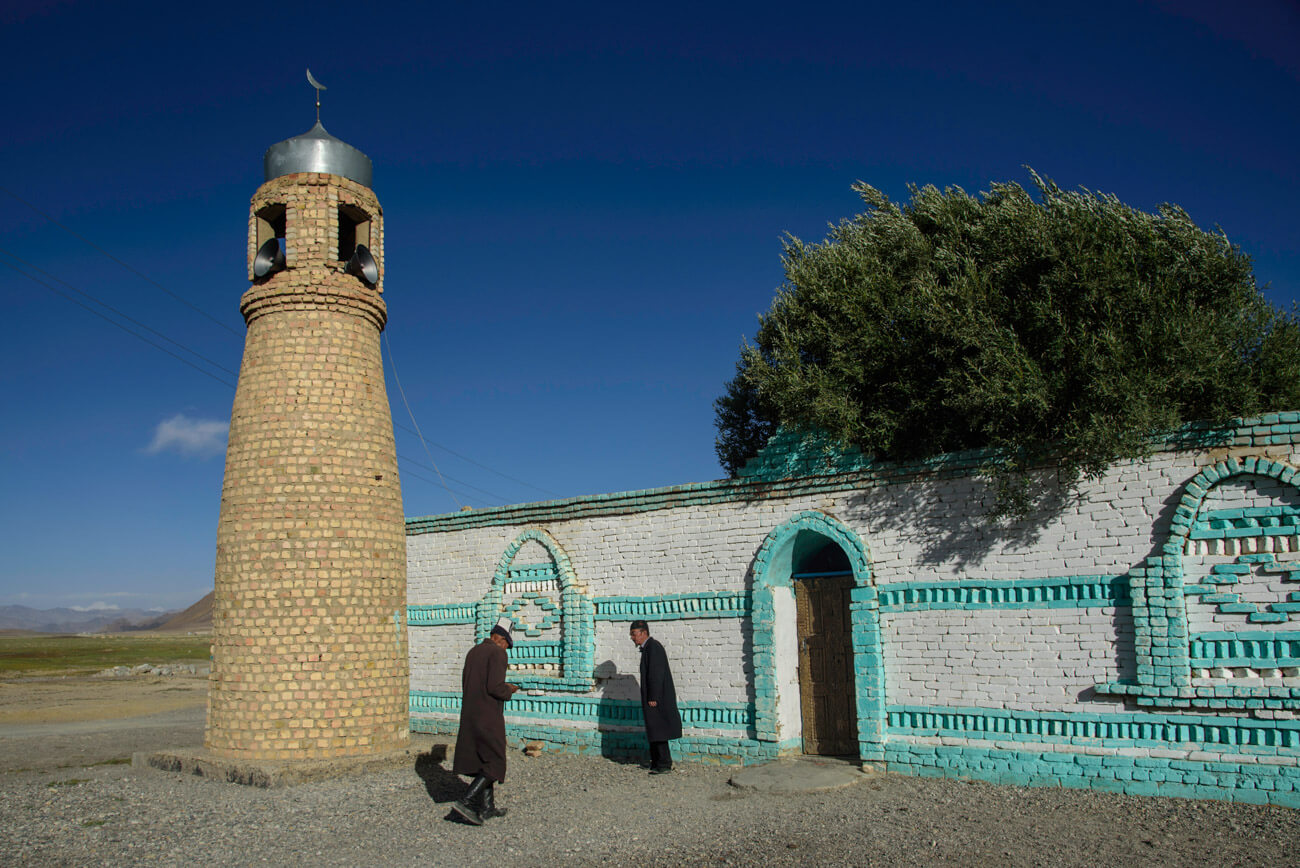 Gumbezkul Pass trek (2-3 nights) – If you have your own car, you can do this trek in 1 day but we did it in 3, cause we walked all the way from Murghab and spent one amazing night with some real nomads in the middle of nowhere.
Alichur  (1 night) – Very cool landscapes, yaks, trekking and Marco Polo sheep safaris.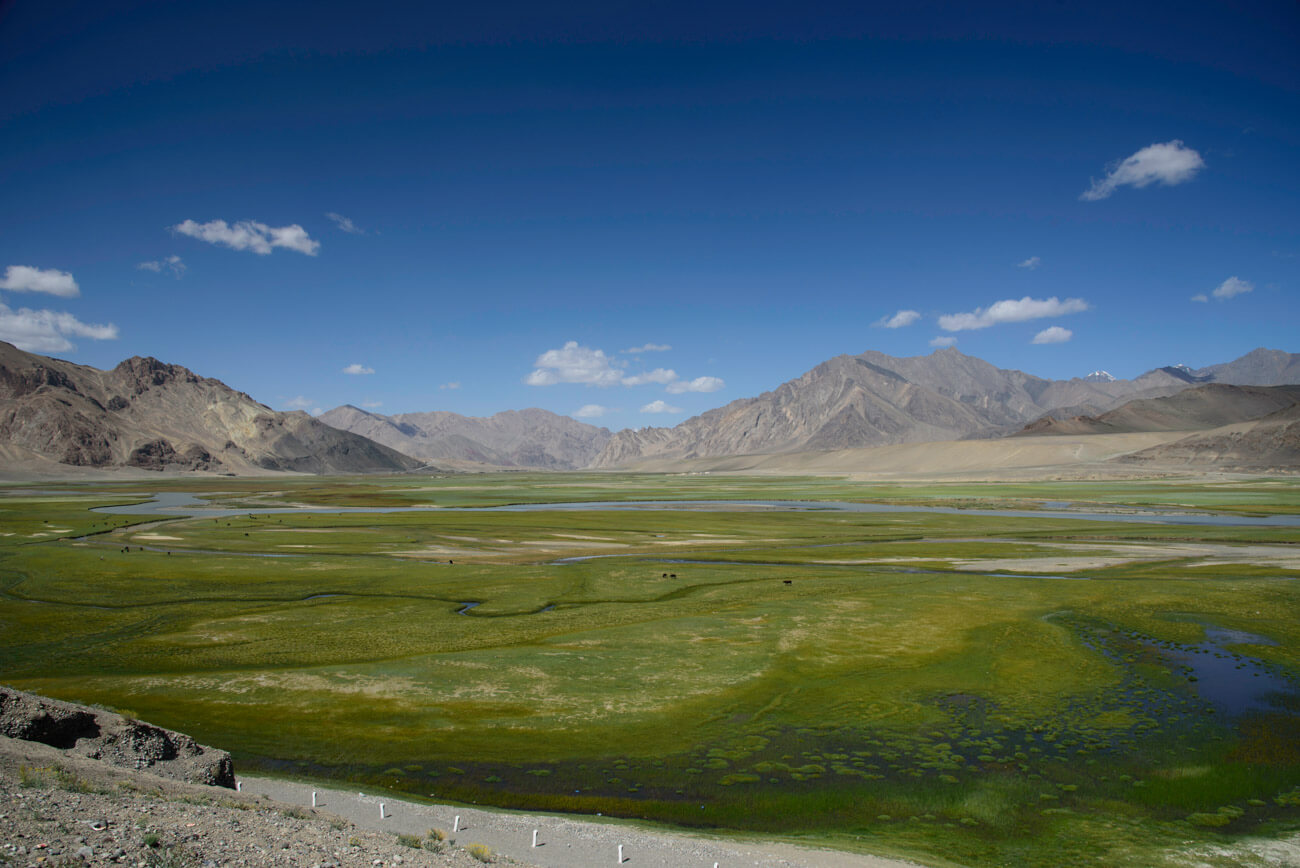 Bulunkul (Stopover) – The coldest place in Central Asia is home to a beautiful lake. The trek from Alichur to here is a popular one. You can find a few homestays.
For most travelers, the Pamir Highway is, definitely, one of the best things to do in Tajikistan.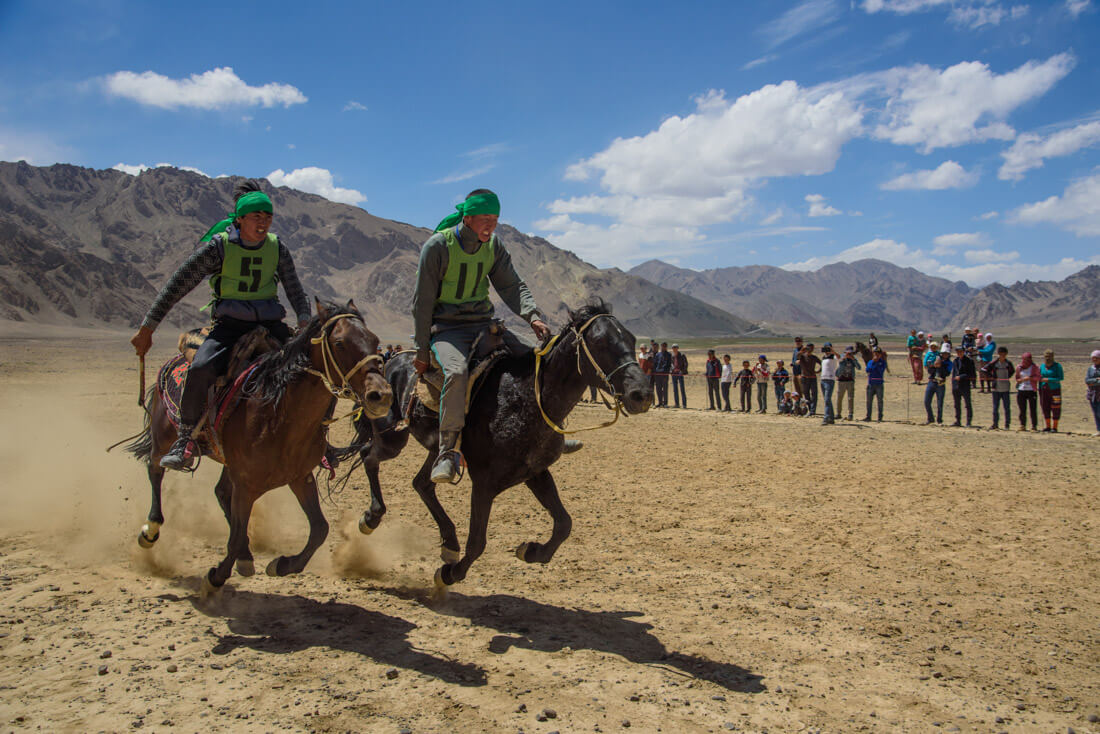 Places to visit in Tajikistan – Wakhan Valley (3-4 days)
Many travelers tend to classify the Wakhan Valley as part of the Pamir Highway (M-41), which is completely wrong because they are 2 different places.
Actually, to reach the Wakhan Valley you need to leave the road and drive towards Afghanistan for several kilometers.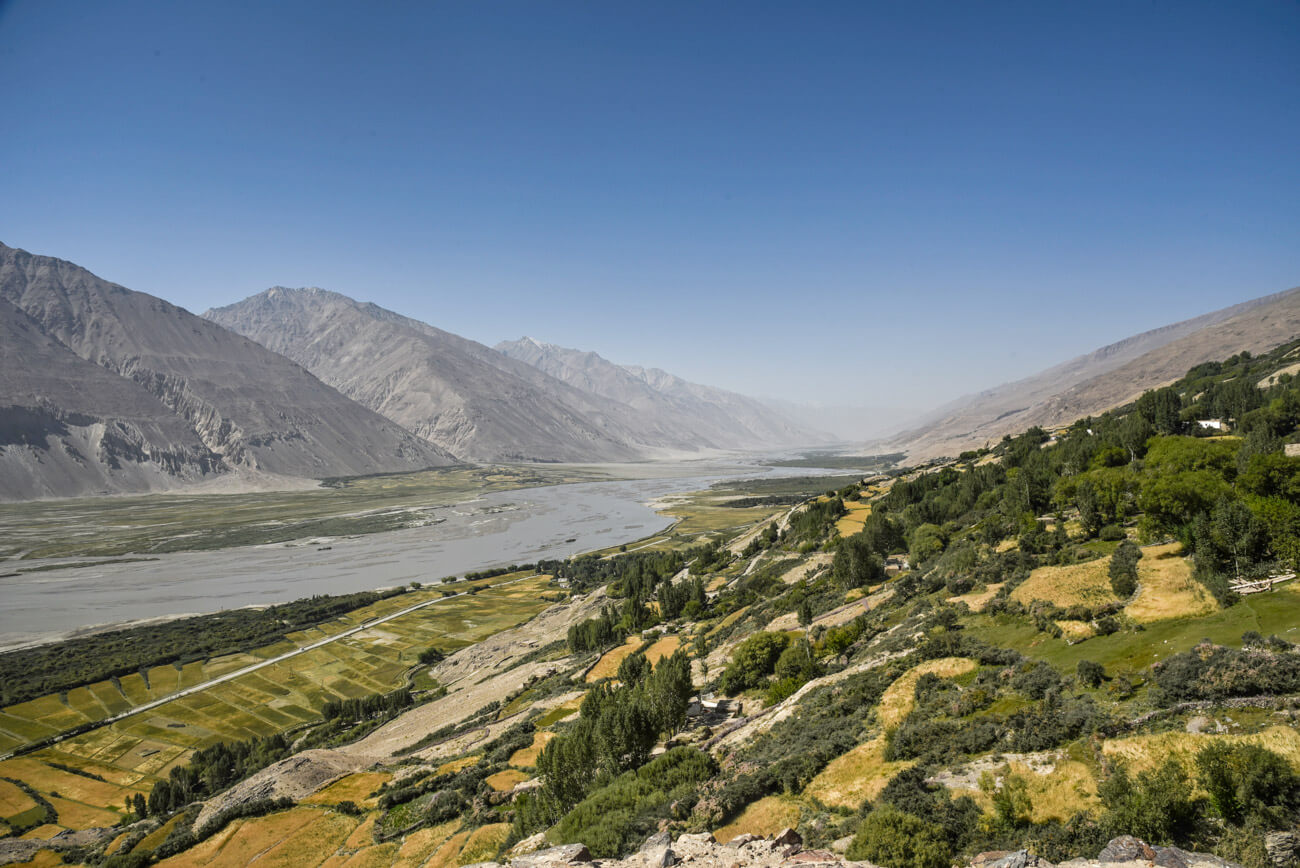 Anyways. The Wakhan Valley is one of my most favorite places in entire Central Asia and my most favorite place in my Tajikistan itinerary.
And the reason is that, besides being home to intriguing and jaw-dropping landscapes, the Wakhan is of great historical importance as the ancient border between North Asia and South Asia and on the remarkable Silk Road route, which can be seen in the many fortresses and other sites of cultural heritage there.
Moreover, in the 20th century, the Wakhan Valley marked the border between the Soviet Union and Afghanistan and the Soviet tanks came through here to invade Afghanistan in the 70s.
Today, the river you will go along during your whole journey, whose other side is in Afghanistan, is the main entry point for smuggling products, especially heroin, and, from the window of your car, you can wave and say hello at the many Afghans across the river, from whom you are separated by only a couple of meters.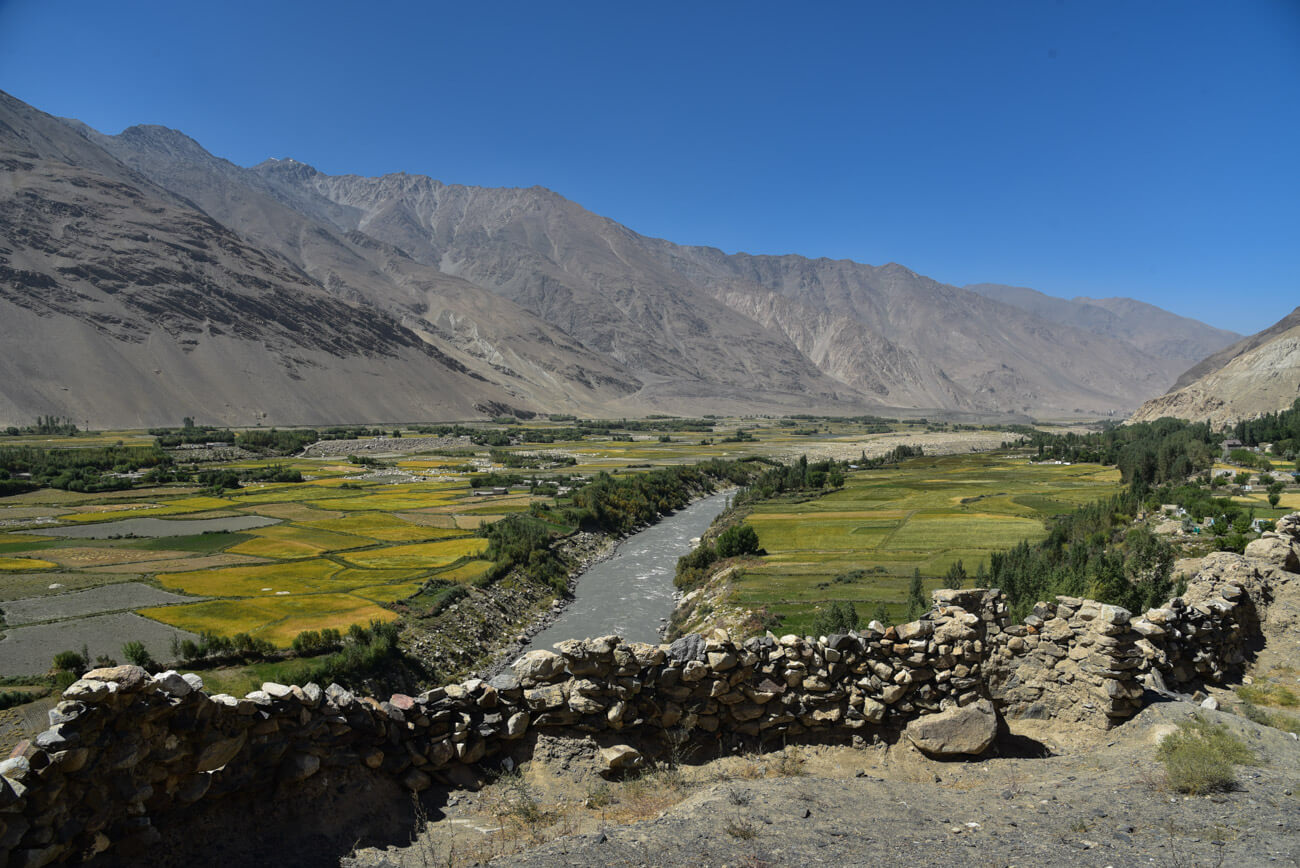 These are all the places we stopped at:
Langar (1 night) – The first big settlement you find is Langar.
We personally didn't like Langar, as it is the only place in the Wakhan where the locals are very pushy in trying to promote their homestays, plus it is actually far from the river.
I recommend you continue for a few kilometers to Hisor, a more genuine village and with nicer views to actual Afghanistan.
Vrang (stop) – Vrang is another old village that has an ancient Buddhist temple. It is worth stopping for a few hours.
Yamchun (1 night) – The most striking fortress in the Wakhan, which stands with the Afghan Hindu Kush on its background.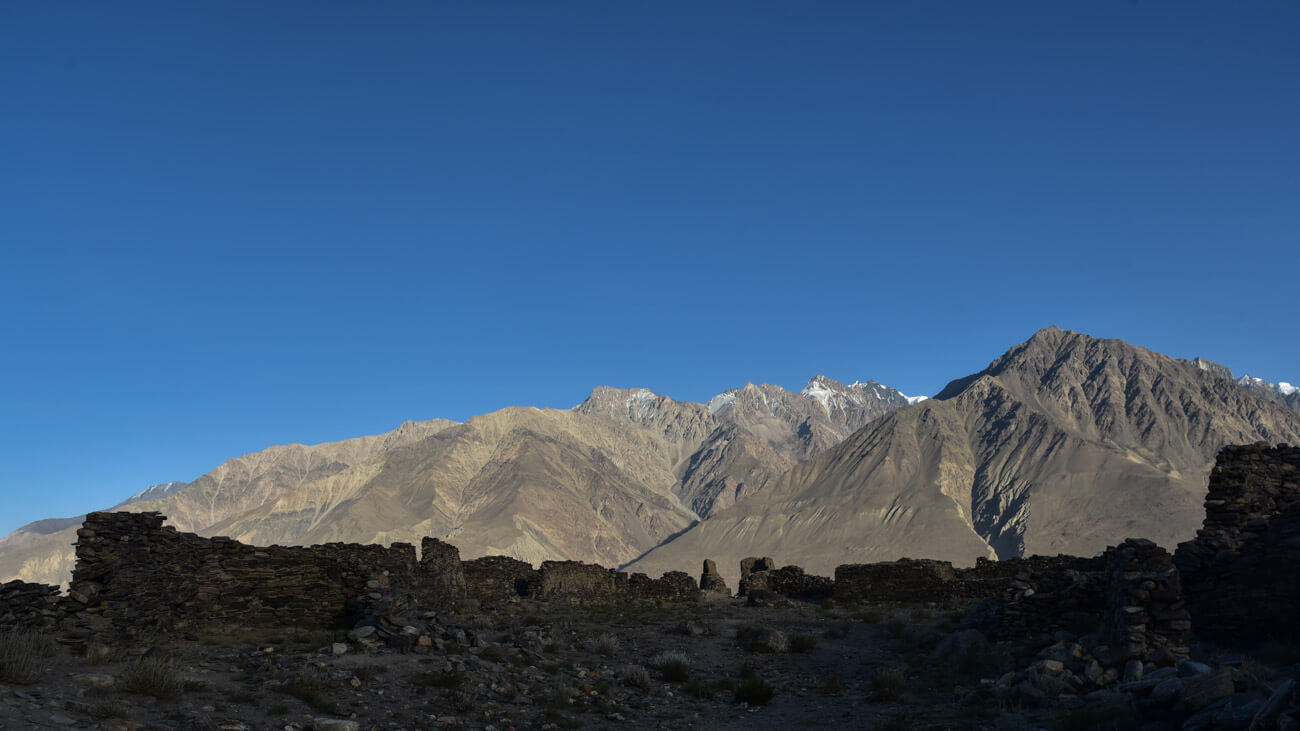 It also has some famous hot springs called Baby Fatima that are believed to have some fertility benefits.
Namadgut (1 night) – There is nothing in particular to see here but travelers don't tend to stop here, so it is quite untouched. That is why here we had the best cultural experience with a local woman who blessed us with her hospitality.
Kaakha Fortress – The second most famous fortress after Yamchun has also great views to Afghanistan.
Ishkashim (1 night) – The main town in the Wakhan Valley. It used to hold the Afghan market in no man's land but it is temporarily closed. It is also the border to Afghanistan for those interested in doing the Afghan Wakhan corridor.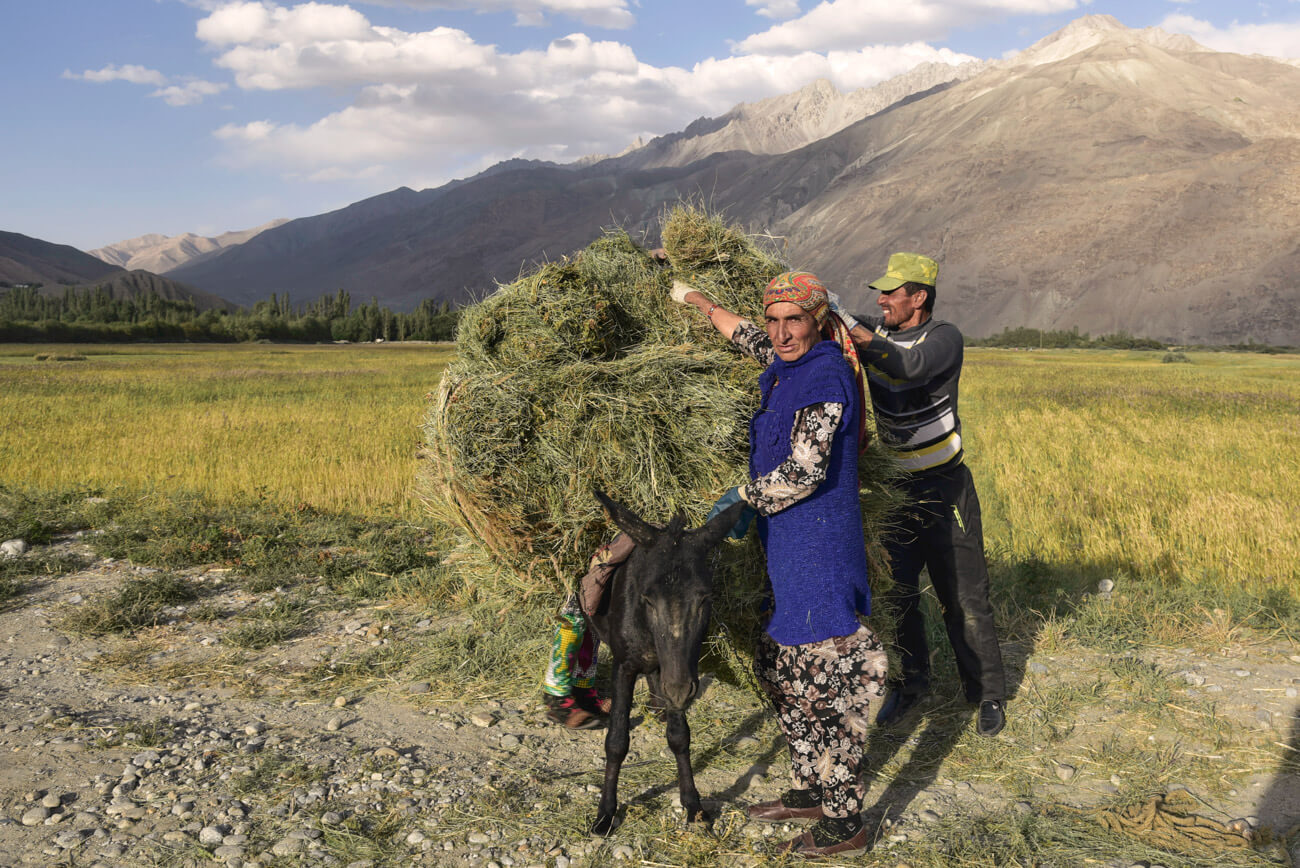 Tajikistan itinerary – Khorog (2 days)
After nearly two weeks of showering with buckets, using holes and bushes as toilets, exclusively eating shorpo and with no internet at all, getting to Khorog felt particularly good.
It is not a very big town but it has a good local market where you can buy many food items that were not available in the Pamir Highway, like cheese, and supermarkets with cold beer.
There is also an Indian restaurant that tends to be filled with travelers and a really good Tajik restaurant by the river, serving high quality grilled meat and other stuff.
Other than this, Khorog is a place to just chill, where we spent 4 days just catching up with work and filling our bellies with decent food.
By the way, the famous Afghan market takes place on Saturday.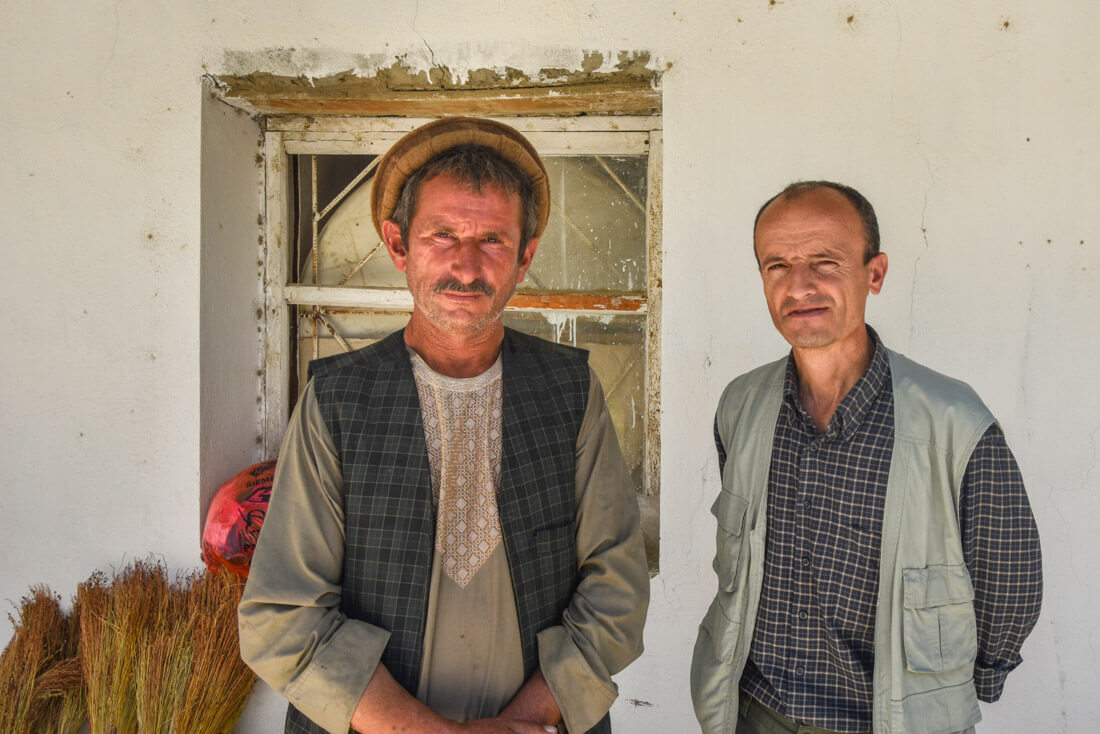 Where to stay in Khorog
Backpacker Hostel – Pamir Lodge – All right, it is a cool place and there is a friendly atmosphere. However, the hostel has the capacity for nearly 100 people and it only has two toilets and two showers, so when I came in August, it was very difficult to find them empty, apart from being quite dirty of course.
Backpacker Hostel – Hostel Do Nazarbayg – An alternative to Pamir lodge. You will find fewer backpackers but the location is much better and it is not that busy.
Click here to see the latest prices
Guest House – Riverside – A quieter, more homestay-style place.
Click here to see the latest prices
The journey to Dushanbe – 1 day
The road to Dushanbe is a very long way.
Shared taxis take around 12 hours and cost 30USD. They leave from near the market but you need to be there early, 7am at most.
We arrived before 8am and there weren't any marshrutkas or taxis left, so we decided to hitchhike and it took us 3 days, spending more than 48 hours in a truck.
The distance is only 518km but the road is really bad but beautiful and interesting as, again, it goes along the Afghan border for the most part of it.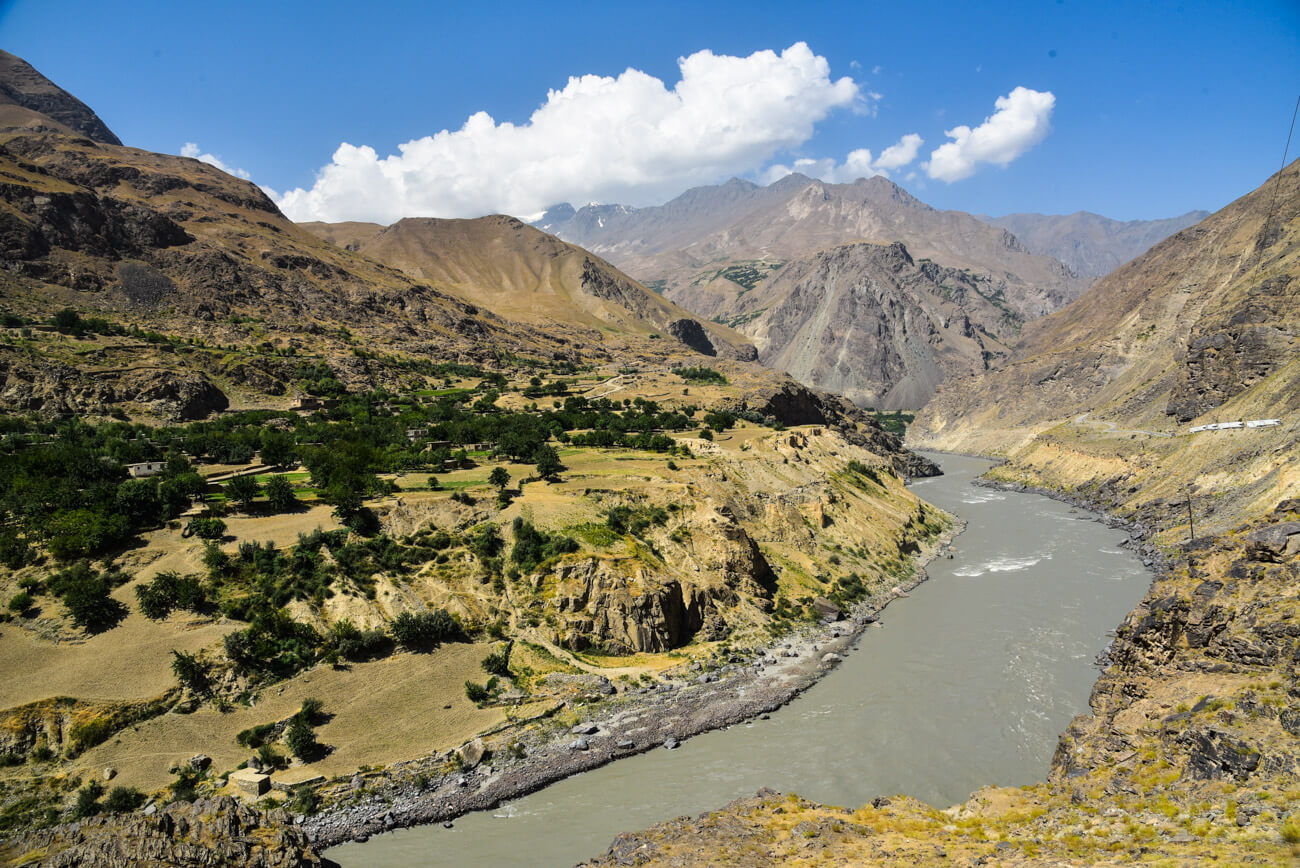 Things to do in Tajikistan – Dushanbe (2 days)
The capital of Tajikistan is another place to chill for a few days while you collect some visas, like the Uzbek or Turkmen visas.
Well, not the Uzbek visa anymore, as from February 2019, they started issuing visas on arrival. Check my Uzbekistan travel guide for more information.
Dushanbe has cafés with real coffee, a variety of restaurants and a few pubs where to hang out at night.
What I liked about Dushanbe is that it was my first introduction to the real Tajikistan, as most people you meet in the eastern part are Kyrgyz, Wakhis or Pamir, so you will see a significant difference with the people living here, especially in the way women dress.
Don't forget to check the main bazaar and the Rudaki Park, which holds the second tallest flagpole in the world
Where to stay in Dushanbe
Backpacker Hostel – Green House Hostel– We spent so many days here because the hostel was really comfortable. Comfy beds, a big kitchen and a living room with awesome couches.
Click here to see the latest prices
Budget Guest House – Hello Dushanbe – If you want a less backpacker-friendly place, Hello Dushanbe may be slightly more expensive but the facilities are great. It has both private rooms and a dorm.
Click here to see the latest prices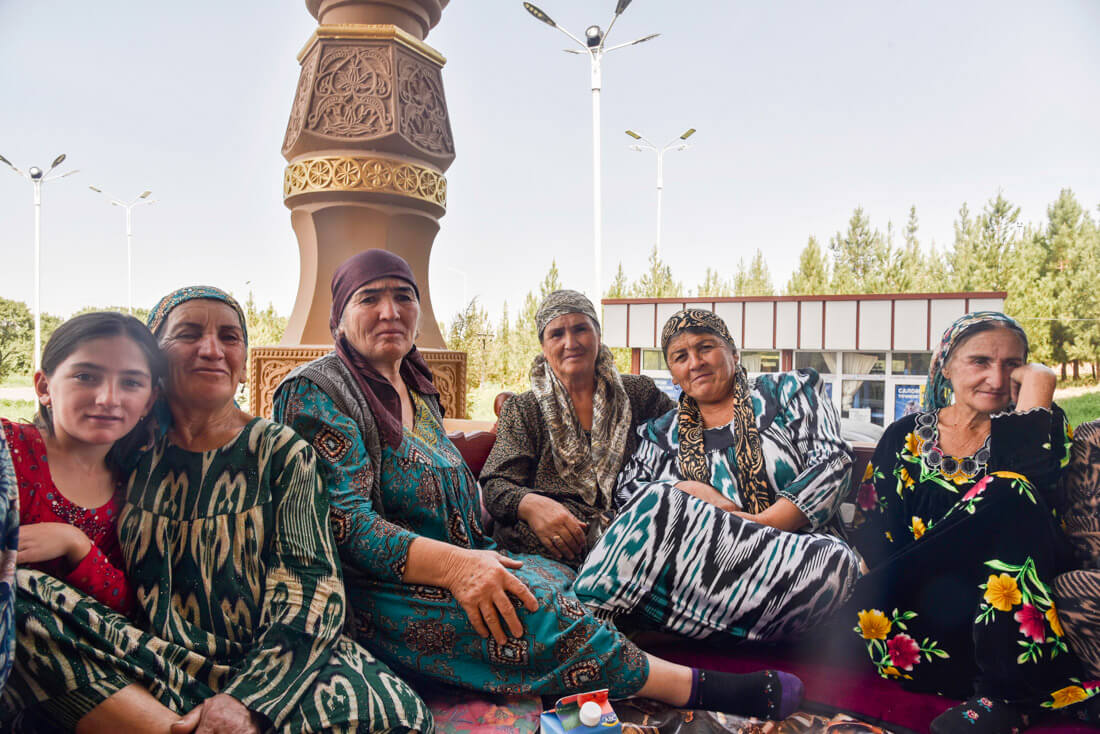 Hissor Fortress – Day trip from Dushanbe
If you are bored to be in Dushanbe, we also did a day trip to a fortress named Hissor, which was built by the Uzbeks in the 18th century, as this part of Tajikistan used to belong to the Emirate of Bukhara. The north was part of the Russian empire. 
All right, the fortress itself was boring, as it was overly refurbished, but we always like to get out of town, take a local marshrutka and just see other towns, so it was worth it only for this reason. 
How to get to Hissor fortress
From Dushanbe, you need to take a marshrutka to a town named Khisor. From there, take a taxi or hitchhike back to the fortress which is 4 or 5km away.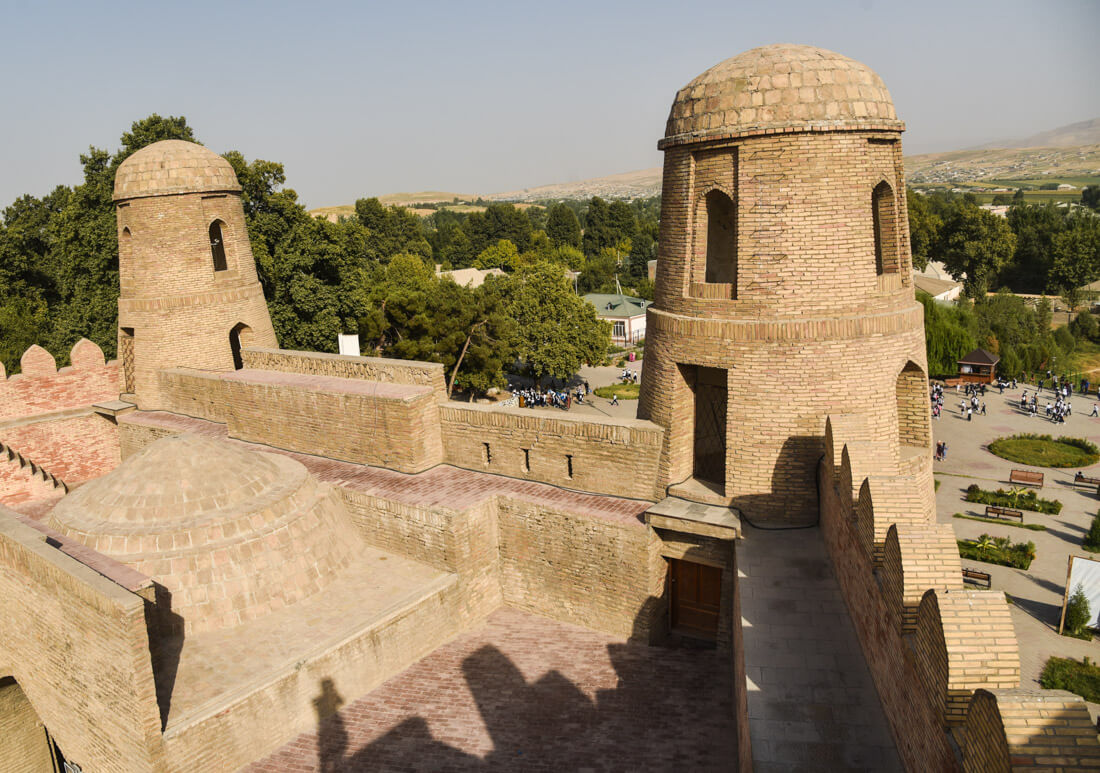 Places to visit in Tajikistan – Penjakent and the Fann Mountains (3-4 days)
Once again, this is a small summary.
For all the information needed, read my guide to the Fann Mountains.
While they are not as stunning as the valleys around the Pamir Highway, the Fann Mountains are also very pretty and their main advantage is that, unlike the Pamirs, they are heavily populated and filled with several tiny villages where actual Tajik people live.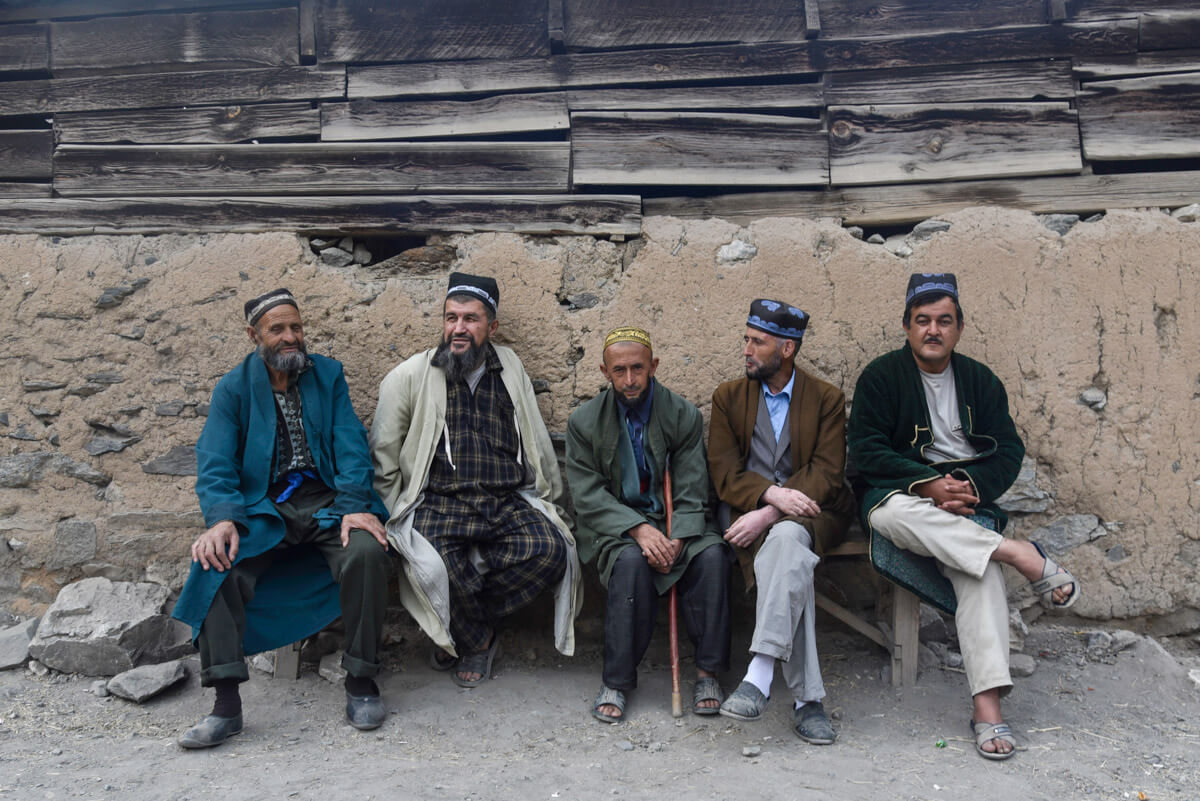 Therefore, visiting the Fann Mountains is a great opportunity to discover the real Tajik rural life, so different from anything you have seen during your Tajikistan itinerary. 
Most people come to the Fann Mountains to visit Iskanderkul lake but I recommend going to the area around Penjakent and doing the 7 Lakes Trek.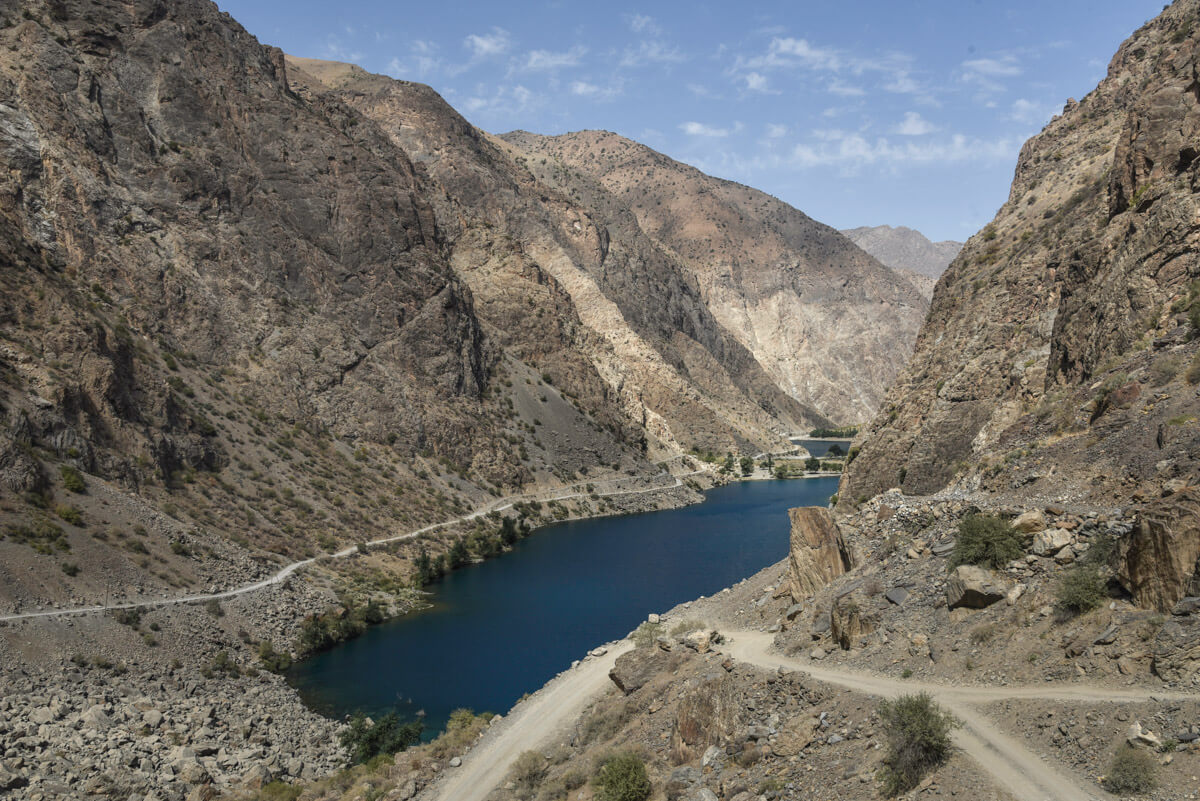 The reason is that, although Iskanderkul is a beautiful lake, no people live there plus it is always busy with domestic tourists, which isn't a bad thing, but you won't see much of the local culture. 
On the other hand, the 7 Lakes trek starts in Penjakent and goes through several tiny villages where you can do homestays.
From Penjakent, we took a UAZ-452, the classic Soviet mini-van, and drove to a village named Rachnapollon.
That area is really off the beaten track, so the driver himself invited us to stay at his place, for free, but we decided to give him a generous tip because he had been feeding us. 
How to get to Penjakent
First, take a local shared taxi from Dushanbe to Penjakent, which costs 70TJS (8USD). It is a 230km journey.
In Penjakent, for just a few somonis, we got in the UAZ-452 to Rachnapollon, from where we started walking on the next day.
Remember to check my guide to the Fann Mountains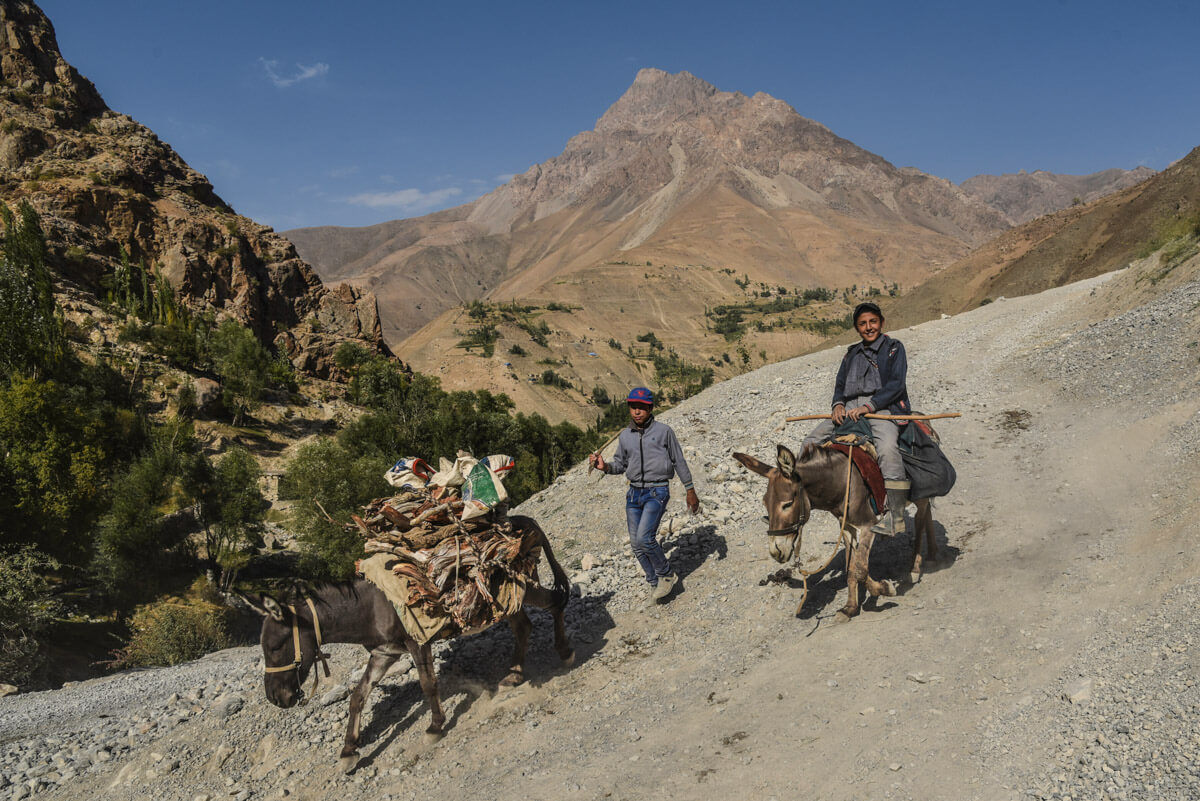 Places to visit in Tajikistan – Khujand (2-3 days)
Khujand is the purest Tajikistan in its most genuine form and one of the oldest cities in Central Asia (2,500 years old). 
It is the second largest city in the country, a city with little international exposure that has kept its traditional values.
Most travelers use it as a mere transit point, as it is close to the closest border with Tashkent, but I recommend spending here two nights at least.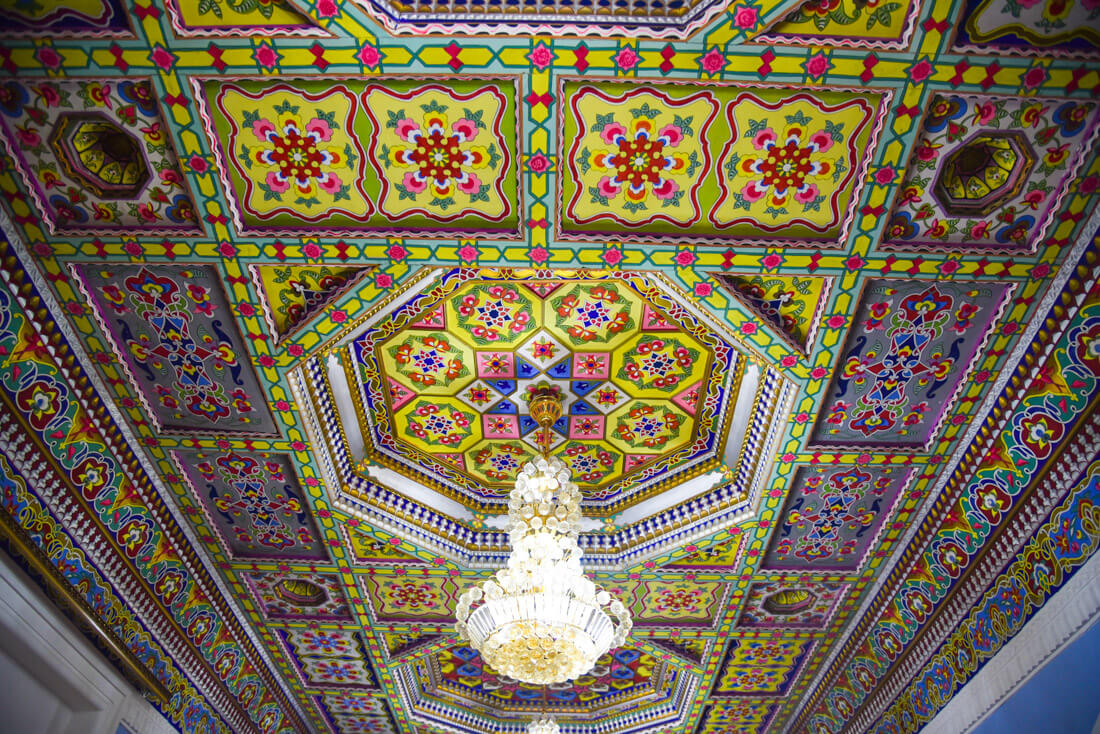 Things to do in Khujand
Don't forget to check the traditional bazaar, one of those traditional bazaars where everybody asks for a photo and gives you free stuff; and all the mausoleums and historical buildings around the main square. The Arbob Palace is also worth checking out.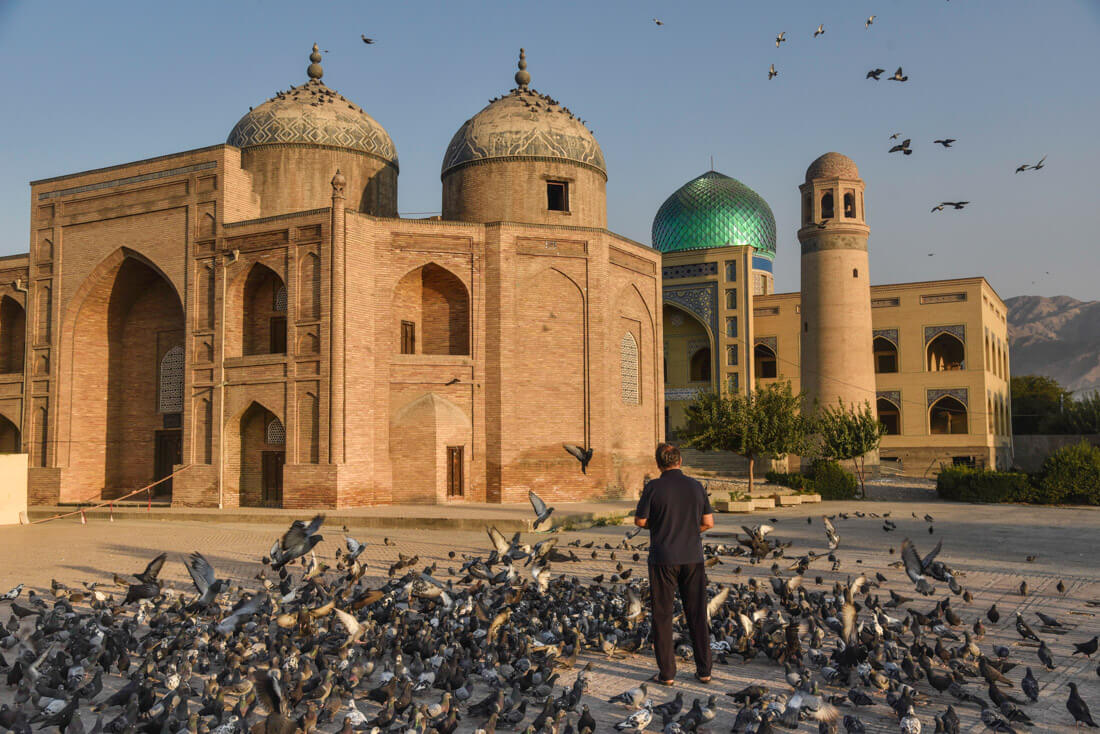 Where to stay in Khujand
Budget Hostel – Somoni Hostel – The best choice for backpackers and a really cool hostel.
Click here to check the latest prices
Budget Hotel – Golden Apartments – The alternative to a backpacker hostel.
Click here to check the latest prices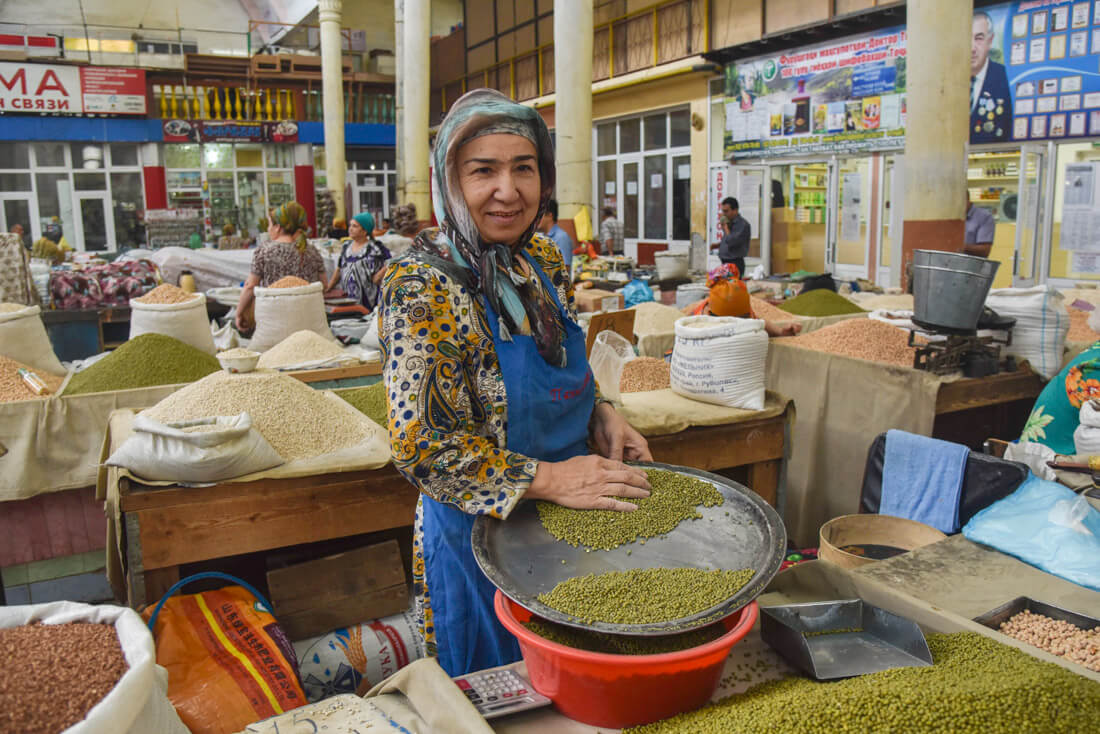 More information for visiting Tajikistan
Here you can find all my articles and travel guides to Tajikistan
And here all my guides to Kyrgyzstan, Uzbekistan, and Kazakhstan.
Traveling to Iran? Find all my articles here