Successful retailers know that to stand out, retail businesses must build a strong brand, be trustworthy, and provide an excellent customer experience.
To meet these goals, retail businesses must invest in good branding. As we previously emphasized:
A brand is the sum of all experiences your customers and prospects have with your company.
A strong brand communicates what your company does and how it does it and, at the same time, establishes trust and credibility with prospects and customers.
Your brand lives in everyday interactions your company has with its prospects and customers, including the images you share, the messages you post on your website, the content of your marketing materials, your posts on social networks, etc.
So, whether you're launching a new retail business or trying to grow an existing business, you must develop a strategy that helps you create a successful and sustainable business that people recognize and trust.
What is retail branding?
Retail branding is a strategy in which stores, like products, are uniquely marketed to optimize reach and sales. A retail brand is a group of retailers' stores with a unique name and logo.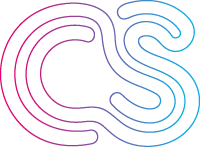 Here are seven strategies to help you build a strong retail brand and five terrific examples of personalized retail shopping experiences.
How to build a strong retail brand: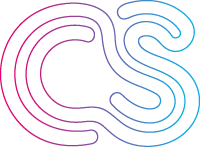 1. Understand and adapt to trends
Trends can be influential, especially with younger consumers. Gen Z and Millennials are regularly swayed by trends in styles, colors, music, etc. So, if you want to grow your retail business, you must understand and adapt your business to trends.
For example, if you run a coffee shop that caters to a younger demographic, pay attention to popular music on TikTok and be sure that you play that music in your shop. Doing so will help your customers feel more welcome and comfortable.
Businesses that ignore trends often get left behind. Big retail names such as Zara and H&M are continuously threatened by upstart retail brands, like SHEIN, that more accurately embrace and reflect modern trends.
SHEIN is more significant than many previously popular clothing retail brands, despite not having physical stores.
But how is SHEIN doing all this? SHEIN leverages social media and influencer marketing to promote its products. It creates trendy and affordable items and has a nicely branded and easy-to-use eCommerce website.
So, use trends to your advantage by doing market research and studying your competitors while asking questions that help you strengthen and evolve your brand identity.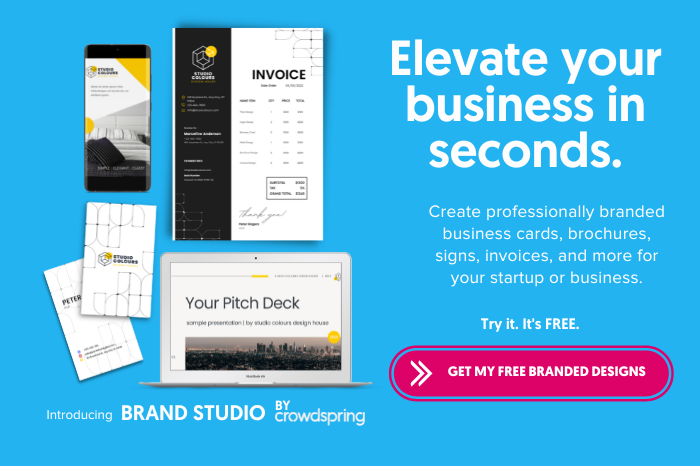 2. Stay consistent with your branding
Strong branding is vital to retail businesses, primarily if you operate a retail business at more than one location.
For example, Apple stores look the same globally. This makes people feel comfortable that their experience at any Apple store will be similar. And it helps Apple communicate that products sold at different stores are of the same quality.
Apple takes consistency further by ensuring that everything from product packaging to the customer experience is identical worldwide.
Learn from Apple and ensure that branding at your retail location complements your product packaging, business website, and social media accounts. That way, people can easily recognize your business online and offline.
3. Take advantage of technology
People want an effortless shopping experience. It's the reason why online shopping has become popular. So, use technology to create a holistic shopping experience.
Ensure that customers can seamlessly transition from one device to another when shopping at your website. The website design should complement the design of your retail store. It must be consistent, accessible, and easy to use. Use designs – in your retail locations and online – that help stimulate the eyes with impressive visuals that are brand-appropriate.
For example, the Samsung Experience Store allows its customers to test and play with their products to get the complete feel. Customers can connect their Samsung devices to their large screen TVs, get consultations, do device repairs, and more in their physical store. The goal is to make people see what the brand can do to make their lives easier.
4. Use social proof
Social media easily influence people.
Social media is the "it" place to reach audiences of all kinds. This space allows you to market cost-effectively, reach your target audience through influencers onYouTube, Instagram, and TikTok, discover trends, etc. And most importantly, it can help you gain social proof.
Social proof, including positive comments, user-generated content, reviews, and more, helps you gain the credibility you need. Customers also flock to social media to complain or talk about a brand they love. This is the ultimate place to garner social proof to gain trust effectively and increase sales.
5. Prioritize a personalized shopping experience
Competition is fierce in retail. Invest in creating individual experiences to avoid getting left behind.
Customers expect to be catered to personally from all touchpoints. In real-life, a personalized shopping experience means easy assistance and good product recommendation from store employees.
But in online shopping, data analytics is used to create personalized experiences such as recommendations, discount codes or vouchers, excellent customer service, and more. Customers browsing your website or app should see content tailored to their interests.
For example, John Lewis takes personalization to another level by offering a free personal styling service to its virtual and in-store customers. Customers can get the styling tips they need, and stylists can promote or recommend products from the brand.
6. Invest in good design
Good design is fundamental to creating solid branding. Impressive visuals will elevate your brand and help you stand out from the competition.
Don't just aim to create beautiful designs. Ensure that your designs complement your branding, from your company logo design to your website design. And if you have a physical store, ensure that it uses space efficiently, has good lighting, and implements a strong interior design that matches your brand.
When thinking of designing your retail brand, ask yourself:
Does this design reflect my retail store's personality?
Does it use my brand colors?
How do people feel when they see my brand's designs?
Is my logo appropriate for my branding?
Is my website design easy to use or accessible? Is my physical store too crowded in design or too less?
7. Nurture customer relationships
People stay loyal to brands they love. This is why famous brands like Walmart, Target, and Trader Joe's thrive. People trust those brands.
Successful brands don't achieve this kind of loyalty in an instant. They focused on offering low prices, convenient store locations, reward systems, and other essential factors that helped build brand loyalty and awareness.
And each invested in quality customer service, which offers retail brands a substantial competitive advantage.
Make sure your customer service lines are open 24/7. Use tools such as chatbots that allow customers to inquire when your workers are offline. Put contact details where they can be easily seen. Don't make it hard for people to reach out, or you risk losing customers.
Five best personalized retail shopping examples
Amazon's "personal shopper" offers customers to get styled, pick and choose up to 8 items to try at home and allows a 7-day try-on period to give its customers time to choose which items they prefer to buy. Returns are free and easy.
This feature transcends the boundaries of online shopping. People now can have their chosen items delivered at home and try them on physically. This new standard of shopping online is a prime example of convenience that people love.
Selfridges has a "personal shopping" feature that allows customers to book a two-hour styling appointment at their physical store. This brand aims to offer its customers the best and most personalized shopping experience.
Customers can sit in the store's relaxing and luxurious private shopping space while stylists and workers cater to their shopping needs. This experience is usually only offered at high-end fashion brands such as Louis Vuitton, Chanel, etc. Still, more and more retail brands have adapted the same service to cater to their customers.
Rituals Cosmetics' personal shopping experience focuses on emotions and intimate connections with customers. The brand offers a 1:1 personalized shopping experience in all store branches and exclusive gifts for members.
Ritual values its repeat customers and offers them monthly gifts to show appreciation and make them feel valued. In turn, this caring gesture motivates customers to visit the stores regularly.
Mamas and Papas has a complimentary shopping experience that allows its customers to book one of their in-store consultants to address various concerns all from the comforts of their homes. Customers can get advice on the type of furniture or other parenting needs they should get for their homes.
This service allows people, especially first-time parents, to feel at ease and guided on how to style or purchase necessary accessories for their children. It's a considerate and helpful gesture that also helps to connect the brand to its customers intimately.
Debenhams has stepped up its retail game by offering a personalized shopping experience online and offering activity packages that people can directly purchase from their website.
These activities are focused on creating meaningful experiences such as a mother and daughter makeover and photoshoot, afternoon tea for two, a helicopter ride, and more. It's an innovative feature that makes the retail company stand out.
The retail industry thrives on three vital things: high-quality products, excellent customer experience, and a unique shopping experience. To be successful, you need to do those things well and unify them with strong branding and visual design.