How to make Math interesting for kids?
Call out Math and kids might feel the heat! For a few Math is the most dreaded subject. But for my son, Math is his favorite subject. Be it while strolling or during a car ride, we are always playing mental math games that are fun!
Is Math as simple as 1+1 =2? Well, I'm often questioned about how to make Math interesting for kids, and one thing that I believe in is its "Real-world application".
Believe me, when I say, Math is FUN! All we, as parents need to do is make little extra efforts to move away from those boring worksheets and textbooks. Try giving children a learning experience that's fun. So here comes the million-dollar question, How to master Math for your kids?
Here are some ways to make Math interesting for kids:
1. Real-Life Math applications: 
Math is the most practical subject that can be applied in our day-to-day lives. Involve kids in daily activities, like if you're going to buy some groceries, allow kids to look for the prices, count the items, total the amount.
A few months back, we planned to set up our balcony garden. I involved my son in measuring the space, the number of planters we could manage, how much water our garden would need, and the number of seeds we would need. We even calculated the estimated cost!
During this whole process, I could see, how enthusiastic my child was and how he was brushing his Math skills, majorly for measurements which he is learning now!
2. Fun Math app & games with Mathpid:
It's time for the millennial kids to be smarter. Did you know that introducing kids to the Math app, Mathpid (https://mathpid.com/) will help them develop and master their Math skills enjoyably?
If you're raising digitally smart kids, then here's what you should know.
Why Mathpid for smart kids?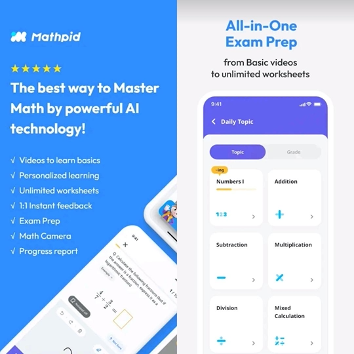 Mathpid, a brilliant AI Math app for kids has been developed by a team of Math experts, having 42 years of experience in making Math fun learning for students. They conducted research with more than 300 teachers and tutors to find out the pain points of parents and students while learning math.
With extensive research, they've designed a global & smart AI app tutor for students, teachers, tutors, and even parents. The struggle is over now, Dear parents!
The AI Tutoring system of Mathpid is qualified and advised by Silicon valley experts. Since Mathpid app is AI enabled, it helps in analyzing the real pain areas of students and devises personalized practice sheets and tutoring. Students start with Math Skill diagnostic test and that's how their journey towards customized learning starts. Children get 1:1 AI tutor support along with personalized question banks. This is one feature that differentiates this smart Math app from others.
We parents can monitor the learning of children with the help of learning progress and diagnostic reports.
It's been proven that when learning is made fun, it reduces the fear and anxiety in children. This is another wonderful aspect of Mathpid, the Math App Tutor. If you wish to know how then here's the secret:). Mathpid combines games with math, teaching kids how to apply Math in real life rather than simply solving problems on sheets. Through this fun experience of gamification with learning, kids retain their interest and keep learning the conceptual application of Math.
You can create your own character and it will guide you through the lessons, give you 1:1 instant feedback on the adding, dividing, multiplying challenges, then give out badges along with compliments to your kid. Mathpid is developing the next stage already, the review and the quiz will be provided in the App and it will definitely help your kid to study on their own. Isn't that fab?
MATH FARM, the Math game is designed for kids aged 7-10years. It's a superb Farm Simulation Math game for kids, wherein they can level up, by solving and answering Math questions in the real-life scenarios. My son loves playing this game and once he starts playing, he can't get his eyes out of it. It's so much fun so see him solving the real-life problems and enhancing his Math skills!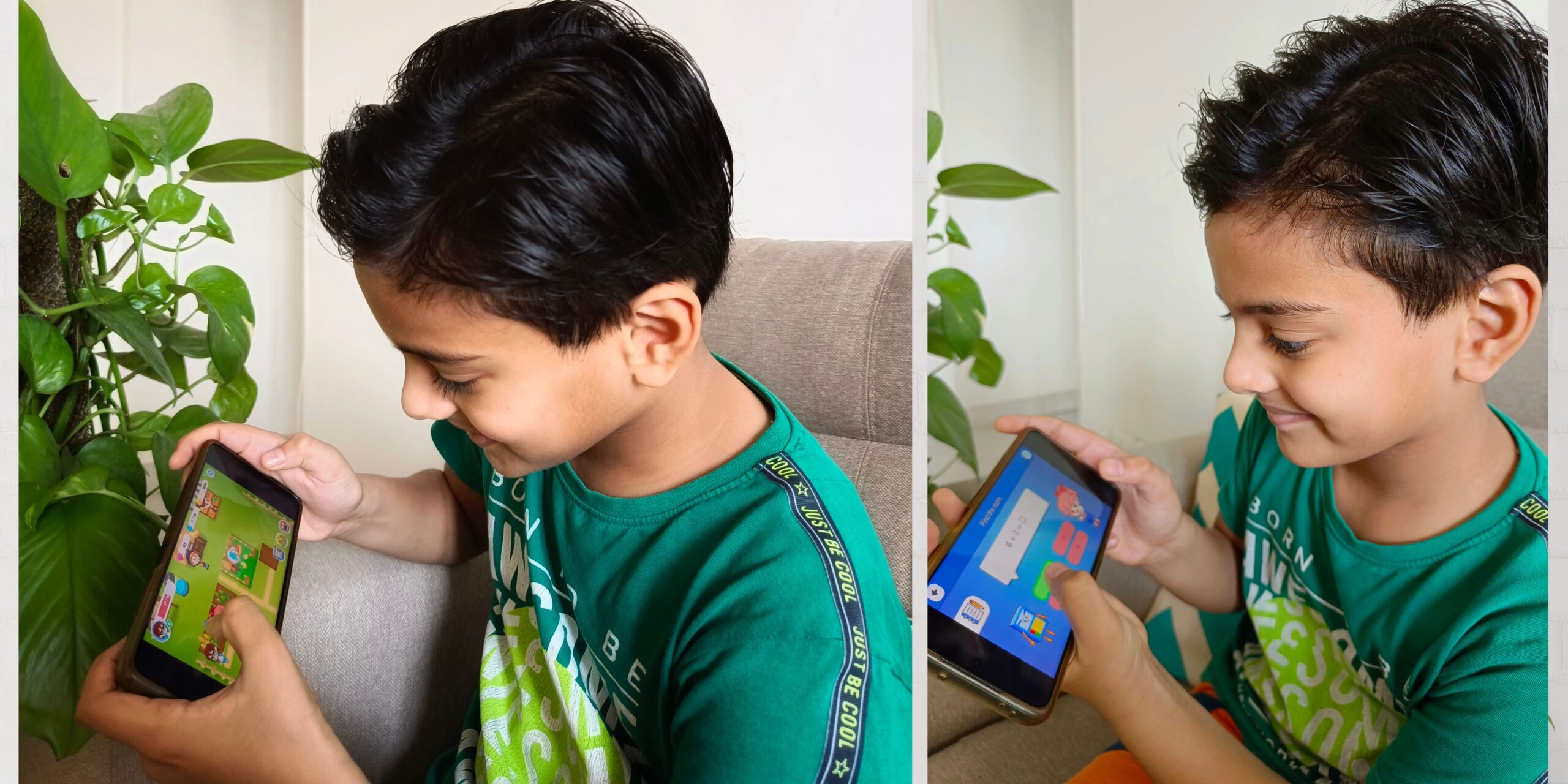 This Math tutor app has advanced functions such as Math camera / OCR, wherein you can scan the Math problem using your phone camera and get the solutions immediately.
They also provide high-quality practice worksheets specially curated by education experts having more than 42 years of experience. Woah! These worksheets help kids continue their learning at the same pace offline too.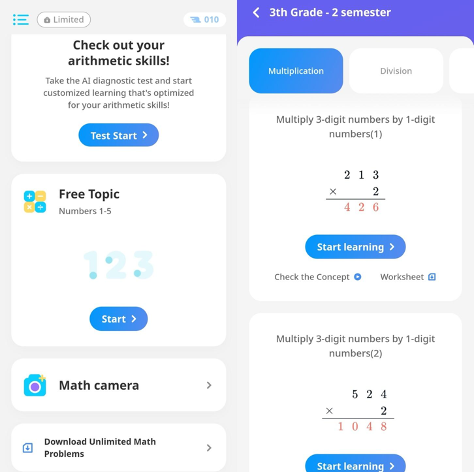 Accessible Anytime Anywhere:
That's the beauty of this Math app. You can use Mathpid on any smart device, be it smartphones, or tablets, anytime and anywhere. This feature is indeed a blessing, as I remember last time, we had a family function and my son had his tests scheduled the next day. We took out some time, and did the worksheets and that helped him score full marks in the test the next day. Apart from that, this app is ads-free, so no distraction and no diversion from the best and fun Math content for kids. Thus, Mathpid is safe to use for kids!
Students can even download unlimited worksheets for their practice and watch the video solutions for the problems! In nutshell, it provides holistic personalized, and realistic Math learning for smart children. You can download Mathpid app for free through Google Play Store (https://bit.ly/3LwugyM) and Apple store.
3. Hands-On activities:
Basis your child's age, you can make DIY Math boards in multiple ways. Math Trees, Factorization trees, are usually hit with children. All these hands-on activities can be done using recycled materials, such as cardboard, and materials available at home. Such DIY boards can be a kind of game for kids and voila! They're learning while having fun.
4. Playing Math games:
There are ample enjoyable Math games that can be played with children at home. Memory Games, Chess, and Scrabble are great options. Even Card games, Uno Flip can be modified and made fun wrt Mental Math.
5. Cooking & Baking:
One of the favorite activity of my son is Cooking and baking with me. Right from shopping for the ingredients to reading the labels, price, and recipe manual. While making, he enjoys getting involved in tasks like, weighing and measuring the ingredients. And in turn, he is learning about quantities, weighing, measuring, fractions, and even problem-solving skills. Don't you think this is fun?
Conclusion:
I hope that with the pointers shared above, providing kids with real-life application, and with the help of the smart AI app Mathpid, you can help your child master Math in a fun way and make Math interesting.