For people who deeply rely on the employee engagement survey and net promoter scores, "Go find five people in your company that are amazing, that everybody knows are amazing—we all have some of those people," McCord said. "Sit down with them and say, 'Tell me about the time that you did something that made a difference to our company or our customers. Tell me about something that you're really proud of.' And every one of those stories is going to be about something hard. And so when we talk about engagement, we usually mean that people are loving what they're doing, and it's a little bit outside of their comfort zone. And the achievement at the end is what really motivates people, not that we're inciting people to be engaged."
Engagement is better when you take people outside of their comfort zone. That's where growth happens. "If you really know what your role is in the organization, you really know how the machine works, then you get this sense of pride because you know what you contribute," said McCord.
3. The Power of Trust and Accountability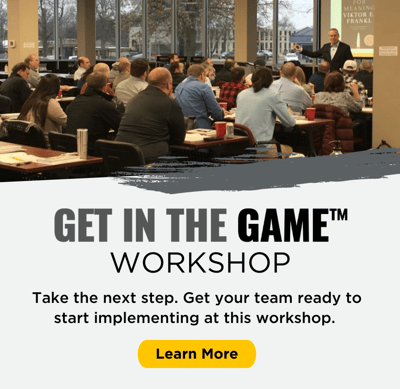 Instead of keeping confidential information from employees, Netflix decided to be open and transparent about things happening within the company. A huge part of the culture that was developed at Netflix was built around trust. Netflix wanted to give their employees more freedom and responsibility — and with that came mutual trust.
As Patty McCord said, "every time we would break a rule or try something, [or] tell people something that nobody else would say, we would say to them, 'Look, we think you're smart. We think you understand what we're trying to do. We think you guys are all high performers. So if this is a secret, we expect you to keep it.' And it just turned out that that's empowerment. Right? That's when you say to people, 'I trust you to do the right thing for the company,' and then they do. It's much better than waving that magic wand and saying, 'You're empowered.' I always say that the reason why we have to go around empowering people is because we took it all away. All those rules and all the people that you have to ask permission from, and all the approvals that you have to get and all the guidelines that you have to follow so that we protect ourselves from that two percent of people who aren't going to do the right thing."
Developing Netflix's culture of freedom and responsibility wasn't something that happened overnight. As Patty McCord said, "If anybody's read the Netflix culture deck, that took us 10 years to write. And so what we did was we would experiment and then if the world didn't fall apart, then that would embolden us to experiment more." When you give someone freedom, accountability, and room to focus, they're put in a position where they're able to say no to things that don't matter. Patty McCord said, "the boldest thing I ever did, or we ever did as an executive team, wasn't necessarily to invent things. It was mostly around just stopping doing things that didn't matter. Replacing that, for example, you have to get approval from finance to spend X number of dollars, instead of teaching people, 'Here's how the business works. Here's what our budgetary constraints are. Here's the profit percentage, here's our fixed costs. So make your decisions, do good judgment, make your spending decisions within the context of those parameters.' And smart people can do that." 
4. Building The Dream Team — When To Develop Current Employees and When To Hire New Ones
The Netflix culture basically says an employee can be awesome, or they can be mediocre. But if you're mediocre, we'll give you a great severance package. But a huge part of The Great Game of Business® is investing in employees, training them, and helping to build them up. So, where should employers draw the line? When should they invest in an employee, and when should they start looking for their replacement?
 As Patty McCord said in her interview, "The first thing as a leader you need to understand is what you're trying to accomplish as a team and what your timeframe for accomplishing it is." She explained further, "if we have somebody who's faltering a little and they're close and need some help, and the timeframe is a couple of years, then absolutely, that's worth doing." In that situation, training is a great option. "But if you say I want my team to be exceptional—let's use a timeframe of six months. By the end of the year, middle of next year, we're going to be awesome and amazing, right? Absolutely incredible. Then ask yourself, what would be occurring then that's not occurring now? And give me all your metrics, because we're financial people, right? We're going to find, is it more revenue? Is it more growth? Is it more customers? Is it better interaction with the customers? Is it better collaboration within the organizations? Is it people that are customer-facing more internal—what is it? What is it on your team, when it's amazing in six months?" 
The second thing a leader needs to do is determine what people will need to know how to do to accomplish that goal during that 6-month timeframe. You've already decided that your company needs to have the capability to accomplish that selected goal. So then, as McCord says, you ask yourself, "What kind of skills and experience would it take for someone to have that ability in order to accomplish that in six months?" McCord states that when most people write job descriptions, "they describe the person that left that they wish hadn't, or a fantasy person that doesn't exist, or whatever it takes to get it approved. None of which actually helps you find the right person."
"When you determine what the deltas are and the problems that you're trying to solve, the problems you're trying to solve become the requisition," says McCord. You're going to be way more open to hiring different kinds of people to irradicate the issues at hand. 
---
Are you ready to start engaging your employees in your business? Learn how to get your entire organization working towards the same goals at our next workshop!

As Patty said, "I think humans are basically motivated by doing great work with amazing colleagues." She explained that "every engagement survey in the world that says people are 'likely to recommend,' doesn't mean they're likely to love their job or feel great about the work that they're doing."